Sport
'Leaked' Manchester United home kit for the 2023/24 season splits opinion
As always, fans have called it everything from 'beautiful' and 'the best in years' to 'plain, boring' and 'like quilted toilet paper'.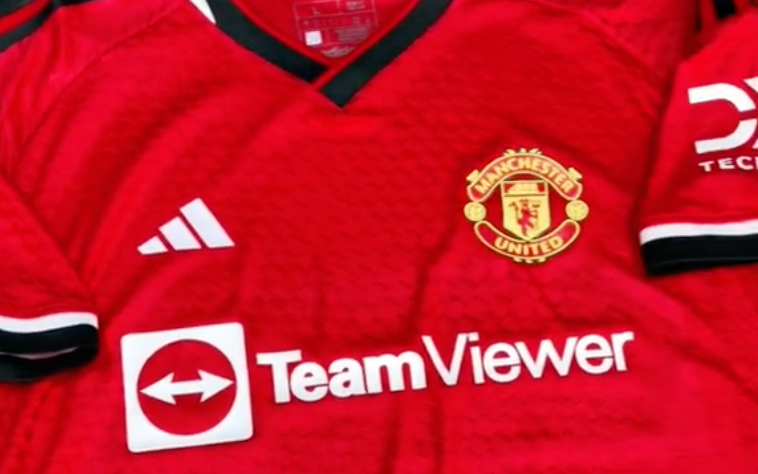 The first images of what looks to be Manchester United's new home kit for the 2023/24 season have been leaked online and, as always when it comes to footy shirts, it's divided opinion.
As any lover of the beautiful game knows, footy kits aren't just whatever the team wears over the course of a year: they often go down as season, sometimes era-defining bits of fashion infused with footballing memories of childhood, going to the games with your mates, seeing your favourite players and so on.
With that being said, like any group of supporters, Man United fans are always eager to see what the Red Devils will be wearing the following year and if these images are to be believed, this is what the 23/24 home kit looks like.
It isn't often that we get a full video glimpse of leaked kits either, but you're in luck this time:
As you can see, Adidas looked to have ditched the popular, retro-looking addition of a proper collar seen on the current shirt for a black and white V-neck design in line with the club's regular secondary colours.
The same colours can be seen on the cuffs as well and they have also got rid of the blocky, pentagonal crest shape around the badge that features on United's 22/23 home shirt.
As for the exact shade of red and whether it differs at all, it's rather hard to tell, but if you look closely you can see that there is a distinct texture.
This static image gives a better idea of the faint pattern that the stitching creates.
Read more:
Naturally, the verdict is pretty split as always, with fans dubbing it everything from "plain" or "a grower" to "beautiful" or maybe "the best shirt in years".
There are also plenty that aren't giving it the time of day and praying that it's simply a fake, commenting, "disgusting", "horrific" and "I'll cry if this is it"; we even saw one person comparing it to "quilted toilet paper". Ouch.
While many are dubious as to whether this 'leak' can be trusted or not given that it still has TeamViewer as the sponsor, with their front-of-the-shirt contract ending this season, it is worth noting that the club stated they will remain there until a new main sponsor is found, which doesn't look to have happened yet.
All that being said (and if this is indeed the genuine article), what do we think, Reds — is it a winner or simply another templated design from Adidas?
For all the latest news, events and goings on in Greater Manchester, subscribe to The Manc newsletter HERE.
Featured Image — @nabysport (via TikTok)/@UtdChronicle (via Twitter)