Sport
Mary Earps' England shirts have sold out within just hours of launching
Pure vindication for Earps and all those who rallied to help make this happen.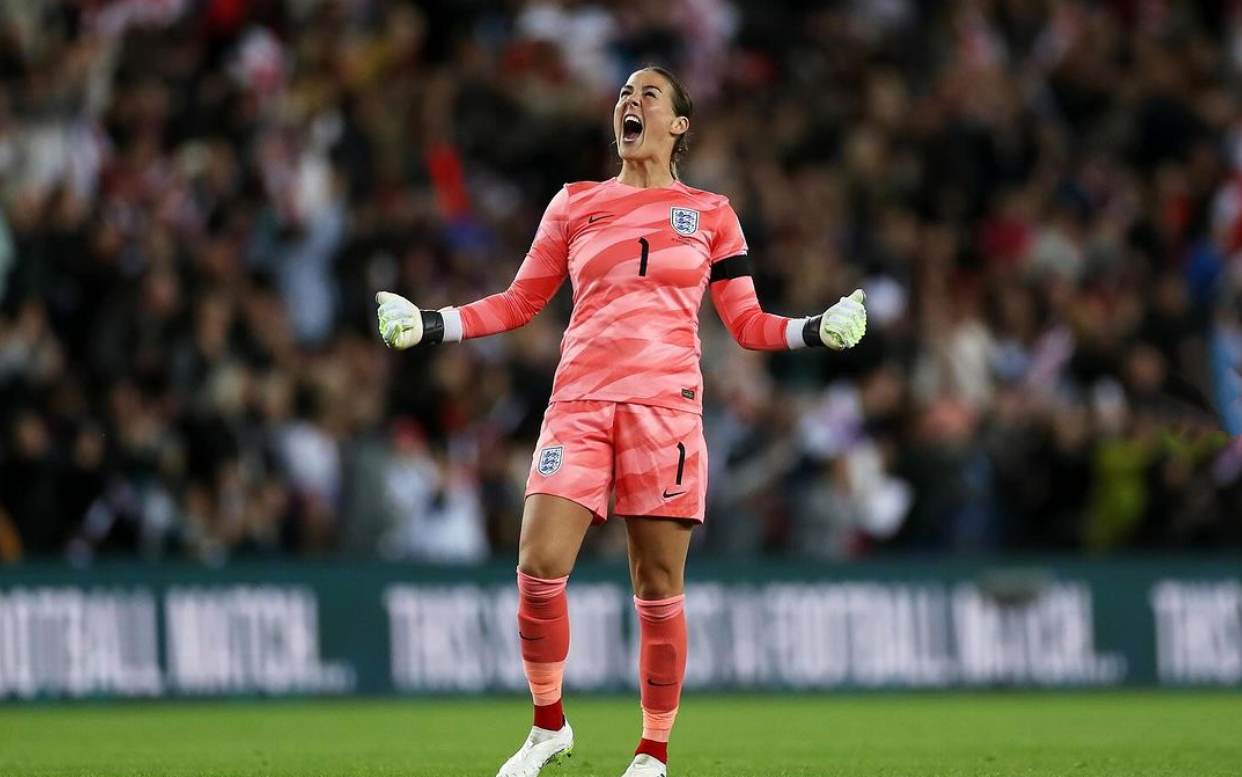 Mary Earps and England fans can rejoice as the Lionesses goalkeeper's long-awaited replica shirts didn't just drop this week, they sold out within mere hours of going online.
The 2023 Women's World Cup in Australia and New Zealand was another brilliant tournament for the Lionesses, making it to their first-ever World Cup final and nearly going all the way. The only dampener on spirits at times was the Nike controversy surrounding women's goalkeeper kits.
With the sports brand announcing that they would not be manufacturing any replicas of female keeper kits, despite several teams donning Nike at the Women's World Cup and all outfield shirts being made available, Earps led the charge for them to reverse the decision and provide full representation.
After weeks of public outcry and the tournament ultimately ending, the company finally backed down and confirmed that a limited amount of the Golden Glove winner's shirts would be made available to buy. Well, they best get restocking because they're already gone — all of them.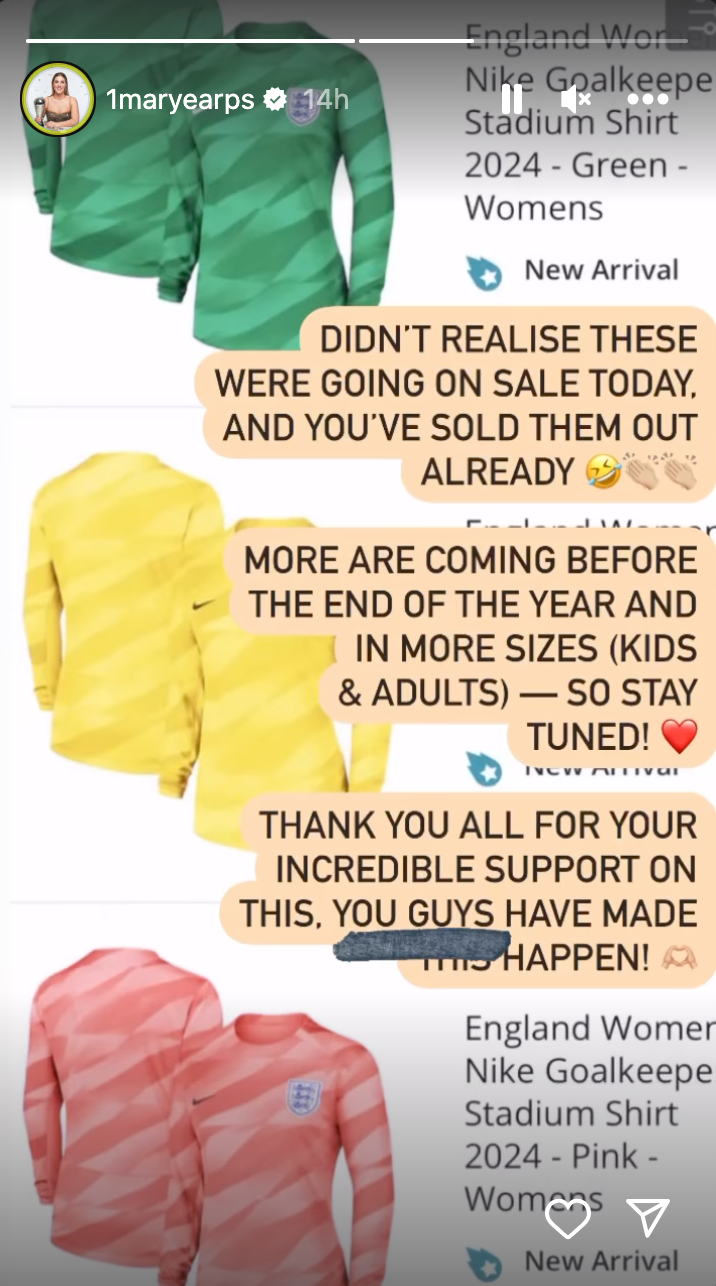 To absolutely no one's surprise whatsoever given the fact that half the country spent the tournament banging the drum for them, Mary Earps' goalkeeper shirts have now completely sold out on the official England store.
Issuing a statement via her Instagram story, the 30-year-old shot-stopper said: "Didn't realise these were going on sale today and you've sold them out already. More are coming before the end of the year in more sizes (kids and adults) — so stay tuned! Thank you for your incredible support on this, you guys have made this happen!"
The Man United's keeper's club shirts were among the best-selling WSL shirts last season, so the demand was already there in spades, Nike just needed to pull their fingers out.
All of this happened without any official announcement they had gone on sale and all in a matter of hours. If they need any reassurance as to why they should make more, that should be enough; as for what's left, this is now the only Mary Earps shirt available online: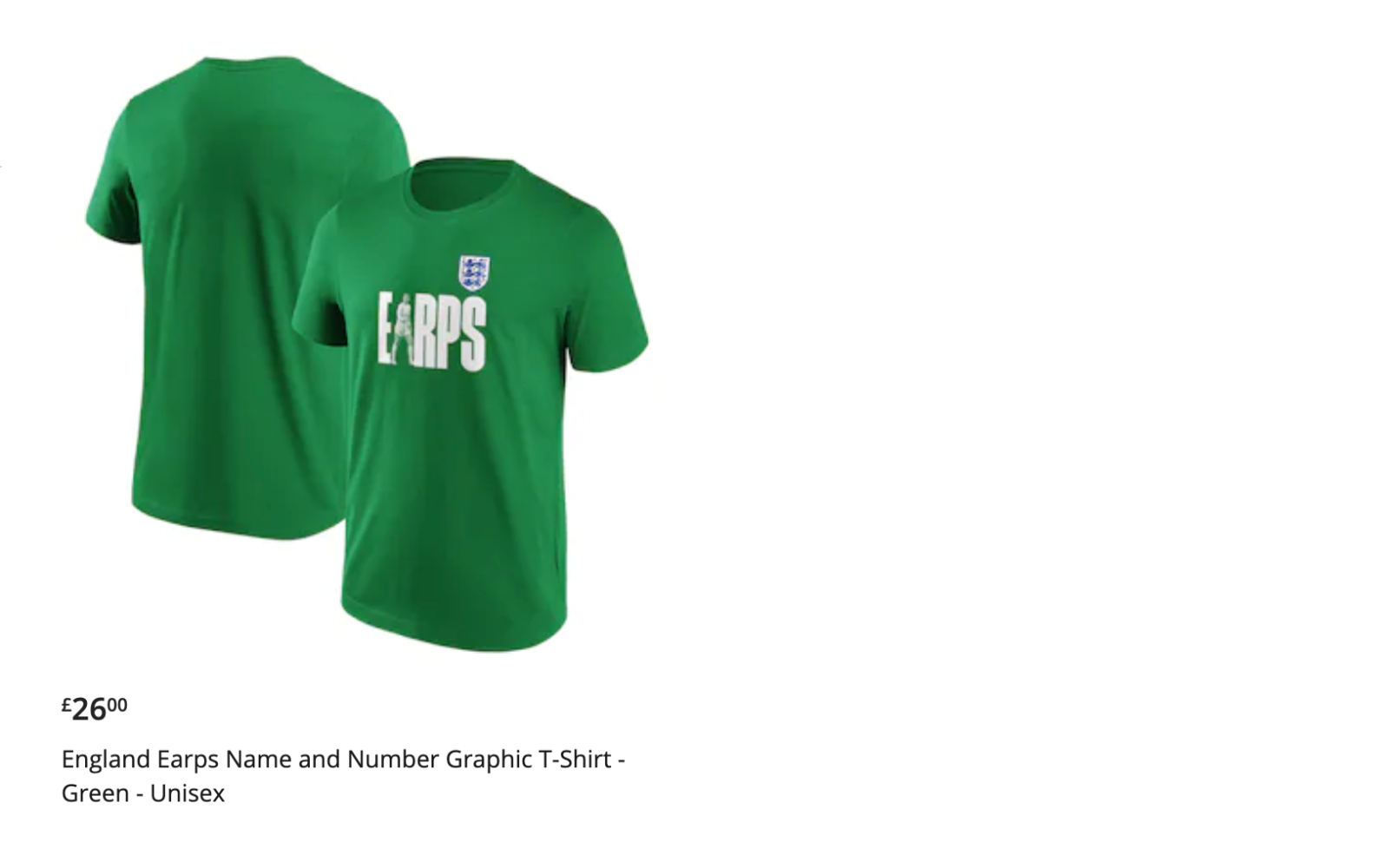 Read more:
Here's hoping other female goalkeepers get the recognition they are due by Nike.
With Earps having become not only the FIFA Women's Goalkeeper of the Year last season but the Golden Glove Winner at the World Cup and the Lionesses Player of the Year, it's safe to say she's become a bit of an icon over the past 18 months or so.
As for those of you who are looking to grab her kit, you'll once again have to wait a while before you're able to but at least they actually exist now.
For all the latest news, events and goings on in Greater Manchester, subscribe to The Manc newsletter HERE.
Featured Image — Mary Earps (via Instagram)/England Store