News
Angela Rayner's mum interrupts Channel 4 interview with hilarious phone call
Always pick up for mum. Them's the rules.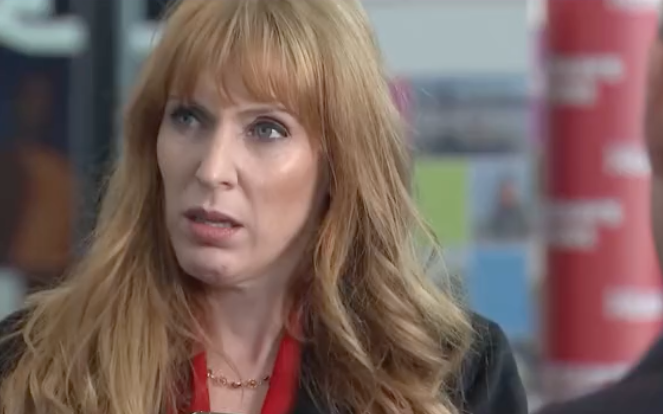 As the Labour Party Conference got underway this weekend, a moment from deputy leader Angela Rayner's Channel 4 interview went viral after she was hilariously interrupted by a phone call from an extremely important person on the other end: her mum.
Labour's annual conference in Liverpool began on Sunday, 7 October, following a week where headlines were dominated by the Conservatives once again posting up at the Midland Hotel, announcing the scrapping of HS2 to Manchester and Sacha Lord posting huge adverts about Rishi Sunak in the city.
We think it's safe to say their arrival in 0161 wasn't met the warmest of welcome with protests just outside, various ministers being grilled for lies and inaccuracies during their respective speeches, as well as reportedly being thrown out of a bar in the Gay Village following an incident with a drag act.
In contrast, this behind-the-scenes moment from Angela Rayner and her mother, Lynn Bowen, has tickled countless people online in what is being described as not only a simply heart-warming and "relatable" moment but also one of the most stereotypically Northern exchanges you could imagine.
As the Stockport-born MP for Ashton-under-Lyne goes on to explain, her mum never typically chooses to ring her so the 43-year-old's first thought was that "something must be really up with her".
Wearing an expression that anyone would recognise if their mum has ever called for a natter at the most inconvenient time possible (that's just what they do sometimes), the people behind the camera begin to chuckle as her mum still stays on the phone after an obvious hint to end the call from her daughter.
The face she pulls went her mum still doesn't hang up and just says, "You're alright, I was just congratulating you, you did well" is absolute gold; that classic mix of exasperation whilst still having to be polite because they literally gave birth to you.
The whole thing only gets funnier when she says that her mum isn't usually up at this time but is "going to Llandudno today" — again, the kind of throwaway comment that you expect to be thrown into conversation after popping into your nan's for a brew.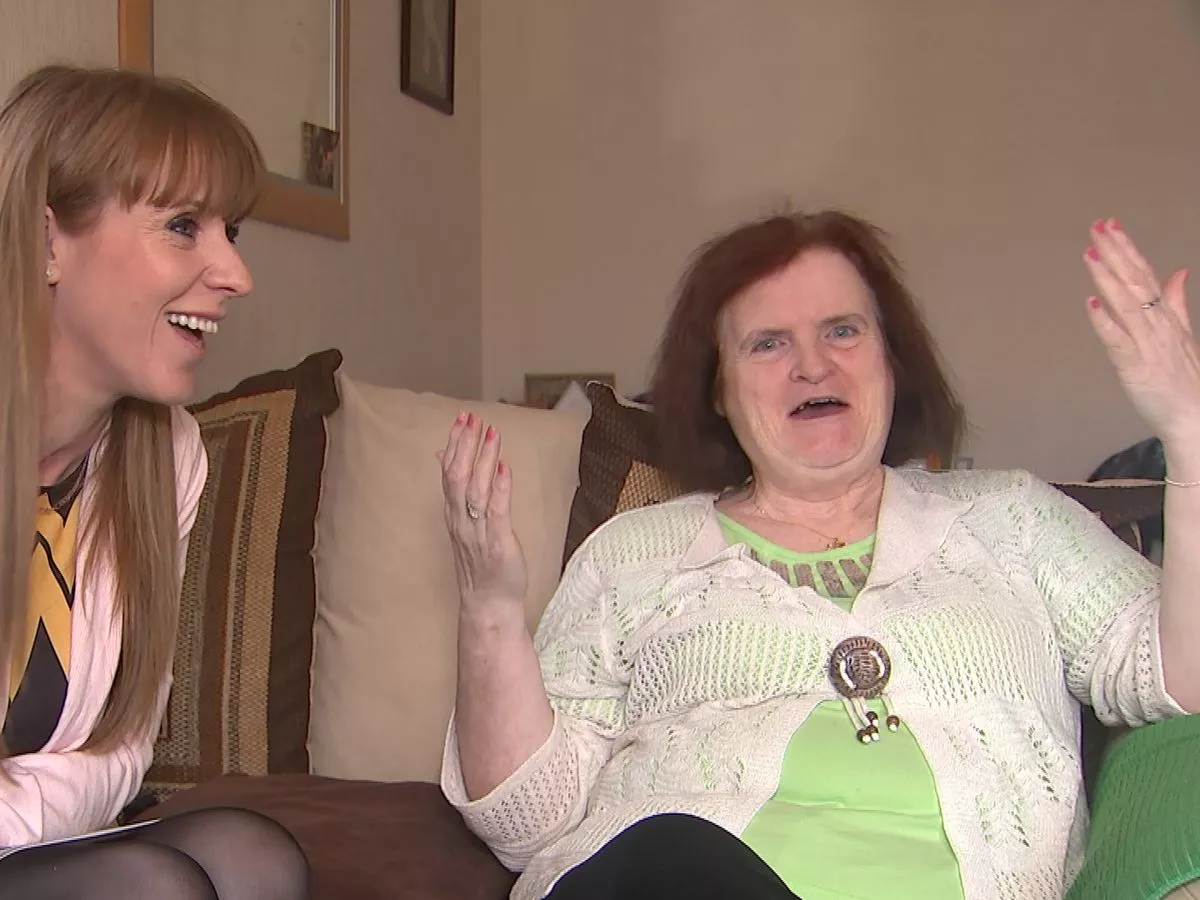 Read more:
While there are some people online suggesting that the clip might be staged in an attempt for some good PR spin, mainly due to the fact she decides to put it on speakerphone, the majority are labelling it a "relatable", "genuine" "down-to-earth" and "working class" moment.
One person commented, "I think Angela Rayner is awesome. She cares enough about her mother to answer. In the middle of an interview. Because her mum's important. Love it.", while another added, "A real person as a politician. Refreshing in the UK but it shouldn't be". Several simply said, "Rayner for PM".
One thing's for sure, we'll never get tired of hearing a Manc accent on a politician. Rayner received similar praise for her speech at the Labour conference, which was filled with quips at the Tory party's expense and focus on restoring fair wages, proper social housing and making misogyny "a hate crime".
P.S. — We hope Lynn enjoyed Wales.
Featured Image — Channel 4 (via TikTok)