Sport
'That's 116 charges now': Pep Guardiola gets a parking ticket and social media laps it up
Not exactly the kind of points he'll have been hoping for this week (yeah, we know that's not how it actually works but we just wanted to make the joke).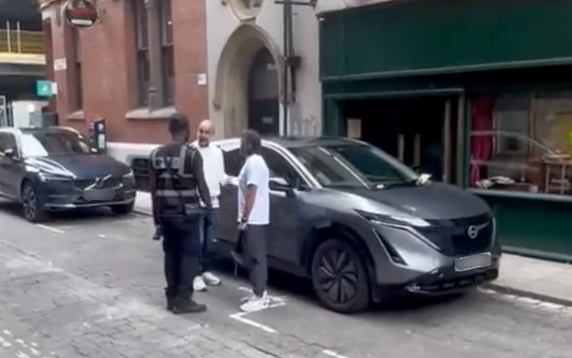 Pep Guardiola was filmed receiving a parking ticket in Manchester city centre on Monday, 21 August, proving the football genius is human after all.
Truthfully, while there wouldn't have been much else to say on the matter other than his interaction with the traffic warden is an amusing one — we're pretty sure we can hear him for a picture after he's just slapped him with a fine — it's the reaction online that has tickled us the most.
Pep was penalised by the parking attendant after he left his car on double yellows just outside Arcane cocktail bar on South King St and promptly went to move the vehicle after what seemed to be nothing more than a bit of lighthearted back and forth.
Naturally, both Blues and footy fans in general have been making jokes at his expense in the comments.
August 21, 2023
Read more:
While a fair few rival fans seemed to take the whole thing a bit seriously, most didn't hesitate to jump on the most obvious response by replying, "Make that 116 charges" — referencing Manchester City's ongoing UEFA scandal for breaching FFP. I believe they call that a tap-in.
On the other hand, City supporters couldn't help but chuckle at the video, with one person commenting: "You can't park there mate, don't care if you are the greatest manager in the world".
To be honest, the funniest part about the video is how Guardiola tells the traffic warden, "You give me £30 if you want a picture".
Either way, I'm sure he'll manage to get by with a £30 fine somehow and, at the end of the day, most of us have been there at one time or another. We're just glad we don't have as recognisable a face as the shiny-headed Spaniard. We sincerely look forward to him cracking wise about this in a press conference.
For all the latest news, events and goings on in Greater Manchester, subscribe to The Manc newsletter HERE.
Featured Image — ManCityzenS (via X)