Sport
Ruben Dias threw up in Jack Grealish's mum's handbag after just two drinks at Man City's treble party
Best. Headline. Ever.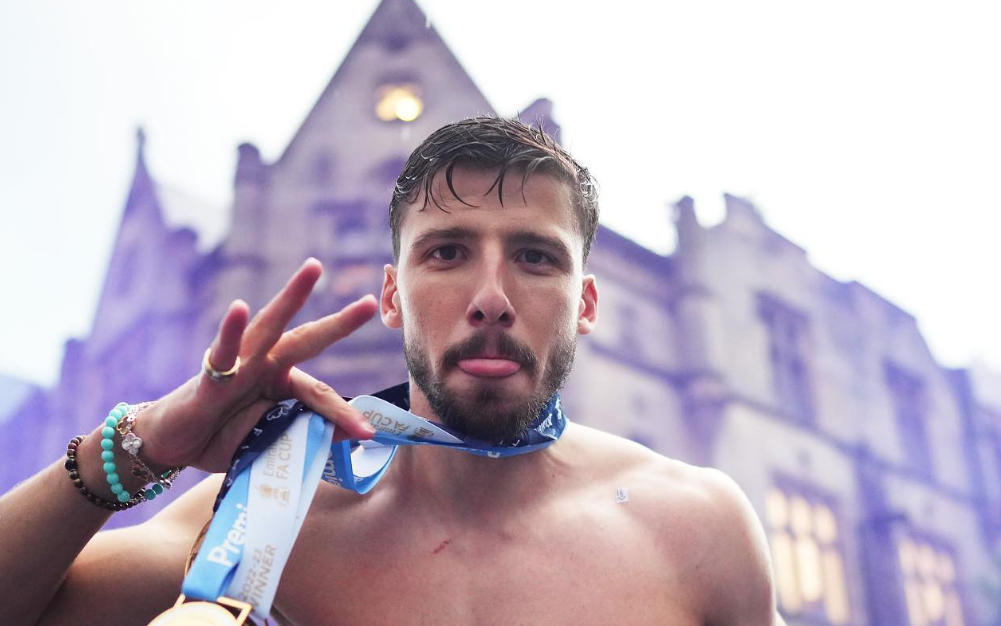 It was inevitable that a few Manchester City players were going to get utterly smashed after their well-deserved treble celebrations, but one story we didn't expect to hear was that of Ruben Dias throwing up into Jack Grealish's mum's handbag.
That's right, despite being one of several players in the Man City squad who don't drink, defender Dias apparently decided to treat himself to a little tipple after his team's incredible achievement, because why not?
However, according to goalkeeper Ederson, it didn't go so well for the usually immovable centre-half stalwart and the 26-year-old only lasted a couple of drinks.
Reporting for international duty with Brazil this week, Ederson told reporters in a pre-match press conference all about the chaotic scenes, explaining how Dias "threw up everything" after just two shots and the whole thing went directly into Jack Grealish's mum's handbag. Deary me.
Read more:
He went on to explain how he wasn't the only one who made an exception on the day, stating that "99% of the group drank" and many hadn't stopped since lifting the Champions League.
Apparently, Nathan Ake was virtually the only member of the team, player or staff, that didn't drink and yet they all somehow still managed to rock up to international camp in a fit enough state — even Grealish.
I mean, between partying until 6am the day after the UCL final and "drinking everything" according to Julian Alvarez, there literally wasn't a single soul on earth who's had a better time over the past few days than he has.
Here's hoping he spared his mum's bag any further abuse.
For all the latest news, events and goings on in Greater Manchester, subscribe to The Manc newsletter HERE.
Featured Image — Brasil FA (via YouTube)/Ruben Dias (via IG)/Jack Grealish (via Facebook)