Sport
LIV Golf mocks PGA Tour revamp despite 'hilariously bad' viewing figures
The golf civil war continues to rage on and it seems pretty clear who's winning for now.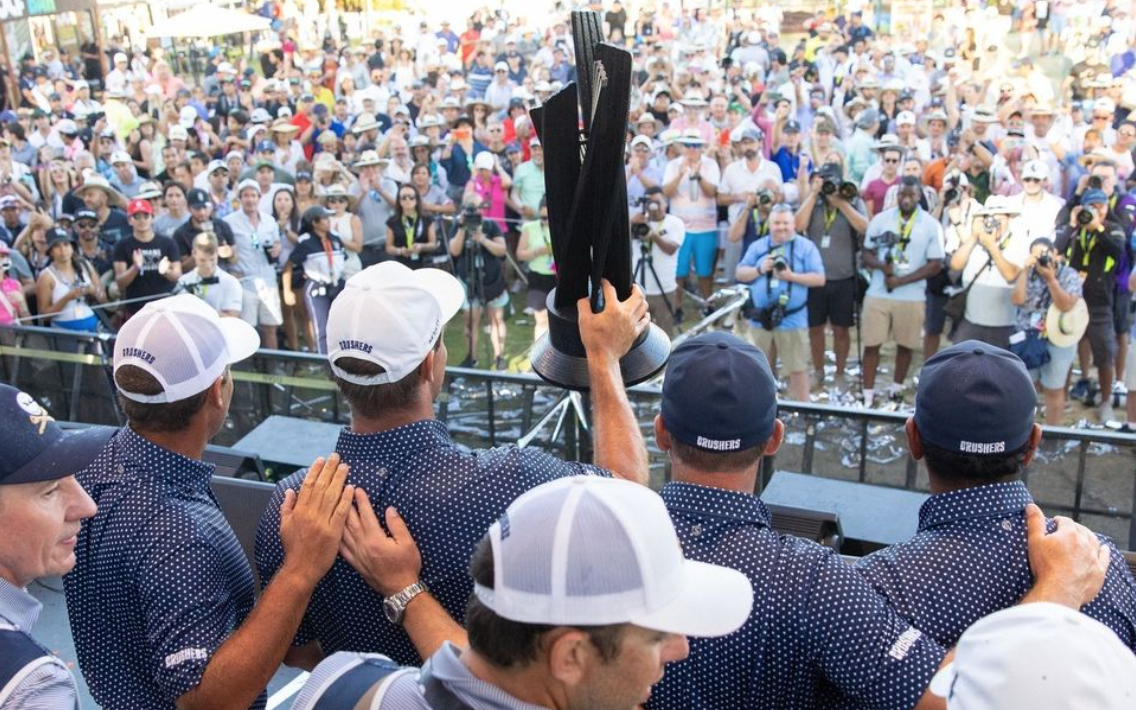 Controversial breakaway tournament LIV Golf has taken aim at its long-standing forefather, the PGA Tour, following proposals for a revamp in the competition.
The PGA announced it will be restructuring its overall tour circuit with a number of changes to try and improve the competition earlier this week, including smaller, limited fields and no more 36-hole cuts, which typically sees only those above the threshold able to qualify and progress in tournaments.
While the changes are not wholesale (only affecting eight leading events outside of the majors) and yet to be fully approved and implemented, Commissioner Jay Monahan insists that the revamp will "deliver substantial, can't-miss tournaments for the fans" from the 2024 season onwards.
Following the news, rival league LIV Golf wasted no time in having a dig at the proposed changes by suggesting that they were trying to copy the same format that has drawn so many players to join the highly lucrative league.
For anyone still unaware, LIV has ruffled feathers in the golf and sporting world at large, not only because it challenged a much-loved institution that has stood for over 100 years, but as a result of the Saudi Arabian investment behind it.
Like the recent acquisition of Newcastle United using the country's Public Investment Fund (PIF), LIV Golf is primarily backed by state wealth and has been criticised as yet another instance of 'sportwashing' seeping its way into various different disciplines.
While the organisers boast both shorter tournaments and bigger pay-checks — aspects that are said to attract more players and potential new viewers — many are still deeply concerned by the problematic the Arabian Gulf's growing relationship with sport as a whole.
However, it would seem that those projected viewings figures simply haven't translated, as the debut season on US network CW averaged less than 300,000 viewers, i.e. a whole 85% less than the PGA Honda Classic. Yikes. The stats have been labelled everything from "embarrassing" to simply "hilarious".
Read more:
So while the people behind LIV Golf clearly have plenty to say, it looks like they're struggling to back up all the talk and have only fuelled the PGA Tour to keep modernising and further cement its supremacy.
Moreover, much like the protests against the Qatar 2022 World Cup, many still feel more assurances need to be made surrounding the financing of LIV, Newcastle and other projects funded by the PIF within sport and further afield.
The Times reported on Wednesday that a fresh push for an investigation into the Premier League club's takeover is now being lobbied following LIV's own ongoing 'antitrust' court case after several players filed lawsuits against the PGA.
For those who have remained loyal to the Tour like Northern Ireland's Rory McIlroy, players are said to "love" the proposed changes and while LIV are busy sharing Instagram posts trying to remind people where to watch, most golf lovers are simply sticking with what they know.
For all the latest news, events and goings on in Greater Manchester, subscribe to The Manc newsletter HERE.
Featured Image — LIV Golf/PGA Tour (via Instagram)