Sport
Rashford explains heartbreaking reason behind his celebration after wonder free-kick against Wales
It was a joyous moment for the fans watching but deeply more significant for the 25-year-old.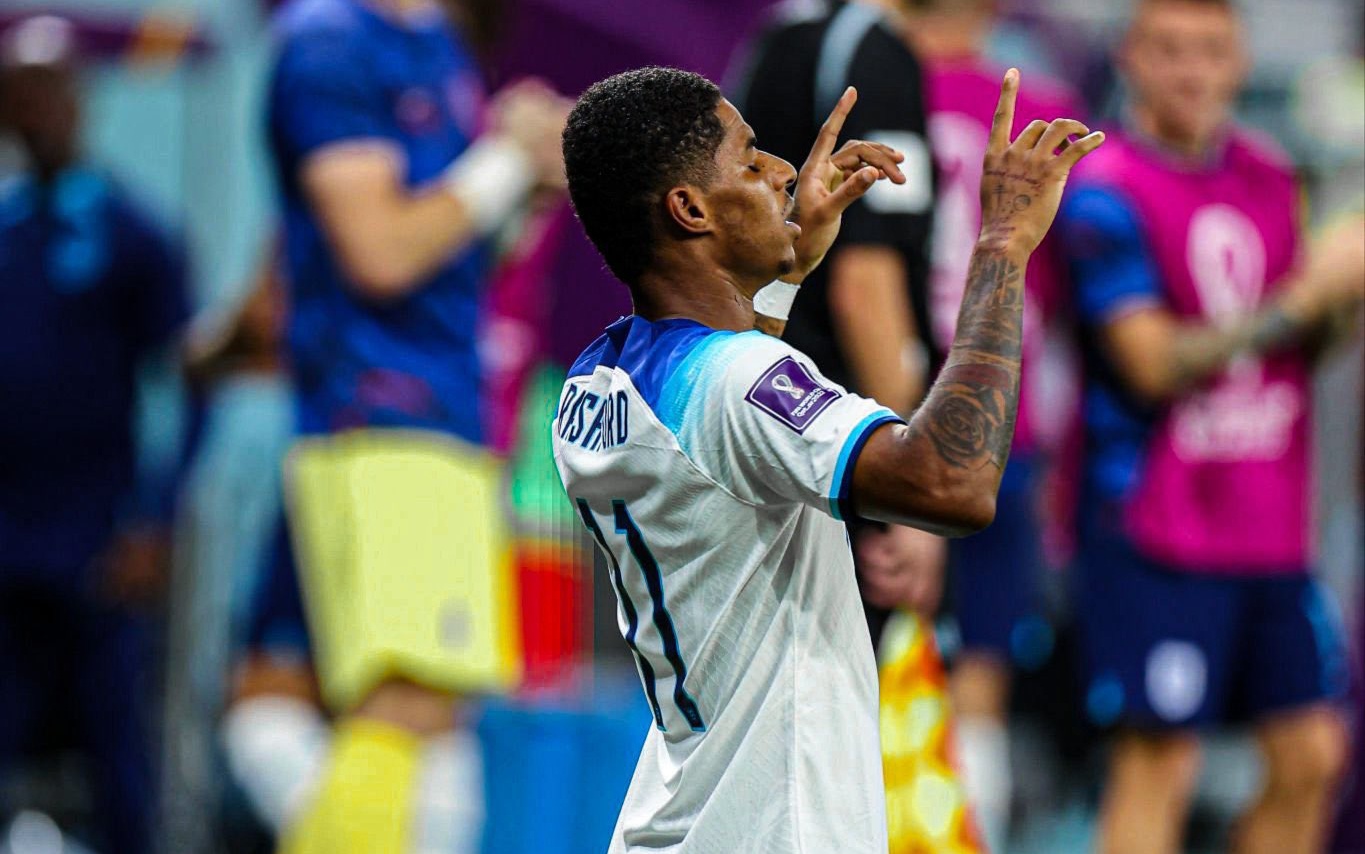 On Tuesday night, Marcus Rashford lit up what had previously been an underwhelming final group game against Wales with what we can only describe as an absolute stunner of a free-kick.
Swapping out his usual knuckleball technique for a whipped but equally fast-paced finish into the top right corner, the 25-year-old wheeled away to celebrate with the travelling fans but not long after, he dropped to his news and pointed to the sky.
While not an entirely uncommon celebration in the world of football, it did seem like a somewhat muted reaction from the Man United forward, especially after such an incredible opening goal.
Speaking to media after the game, it turns out Rashford's celebration was dedicated to a close friend who passed away a couple of days prior.
As the Wythenshawe-born star went on to explain, choosing to point to the sky for the celebration was his way of paying tribute to a friend who sadly died following a long battle with cancer.
The joint-leading goalscorer this World Cup went on to say, "I'm pleased I managed to score for him, he's always been a big supporter of mine. He's just a great person to have come into my life". Heartbreaking.
As confirmed by several outlets after the press conference, Rashford's late friend was Garfield Hayward, a 35-year-old also from Manchester, who is said to have passed away last week.
Nicknamed 'Garf', his nephew wrote on social media: "My heart is hurting so much knowing I won't see you again in this life… it won't be the same without you being here… You didn't have a bad bone in your body you would give anything and everything you could with even a single bit of hesitation." So touching.
It was no wonder Rashford himself was so quick to go and celebrate with his loved ones after the fact.
Rashford made it three goals in as many games at Qatar 2022 following his wonderful free-kick and equally well-worked second goal, with fellow Manc Phil Foden scoring the second goal only seconds after the opener.
England now face Senegal in the Round of 16 and the way these two lads looked on the night, we expect Manchester to be putting on a show come the weekend.
Let's watch that goal back again, shall we?
On repeat until Sunday.
Read more:
Featured Image — England/BBCSport