Sport
Who are Manchester United's suitors and what are the odds on them buying the club?
The Glazers might finally be open to selling, but who could feasibly afford one of the biggest sporting franchises in the world?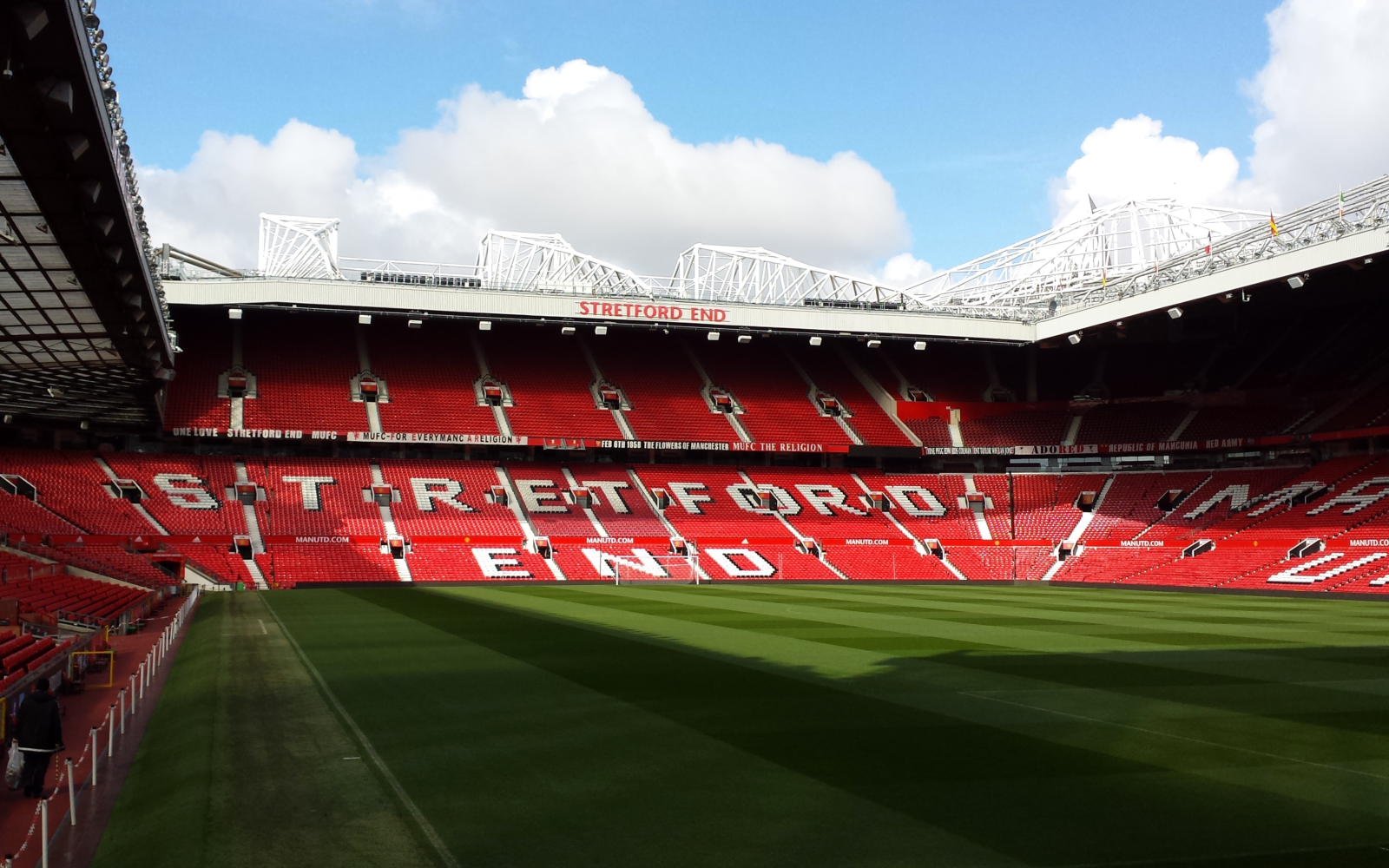 While the majority of football fans are currently wrapped up in the World Cup, it's easy to forget that it was all going on at Manchester United just a couple of weeks ago.
In addition to Cristiano Ronaldo leaving in an explosive fashion following his controversial interview with Piers Morgan, just days after his departure was confirmed, United finally got a whiff of the news they'd waited 17 years to hear as the Glazer family revealed they were open to selling the club.
With that in mind, it didn't take long for the bookmakers to set the odds for who might come in next were the Glazers actually to agree to a sale and while there are some familiar names, others might come as a bit of a surprise.
Here are the suitors said to be most likely in the running, according to Bookies.com:
Manchester United Next Owner Odds
| | | |
| --- | --- | --- |
| Owner | Odds | Implied Probability |
| 1. Jim Ratcliffe | +300 | 25.0% |
| 2. Dubai Sovereign Group | +375 | 21.1% |
| 3. Michael Knighton | +450 | 18.2% |
| 4. Jim O'Neill | +800 | 11.1% |
| 5. Harris/Blitzer Group | +1200 | 7.7% |
| 6. Pagliuca/Tanenbaum Group | +1200 | 7.7% |
| 7. David Beckham Group | +1750 | 5.4% |
| 8. The Field | +500 | 16.7% |

Credit: Bookies.com
Who are the potential buyers?
As you can see, top of the list is no surprise: Failsworth-born billionaire Sir Jim Ratcliffe leads the odds with an estimated 25% chance of buying out Man United.
Said to be one of the richest men in the UK, Ratcliffe has been seen as arguably the most serious bidder for some time now, despite being told the club was "not for sale" back in October.
Meanwhile, Michael Knighton — who previously hoped to head up a consortium bid involving Ratcliffe's immense wealth and already tried to buy United more than three decades ago — sits in third, though he's made it clear that any potential takeover would require help with financing.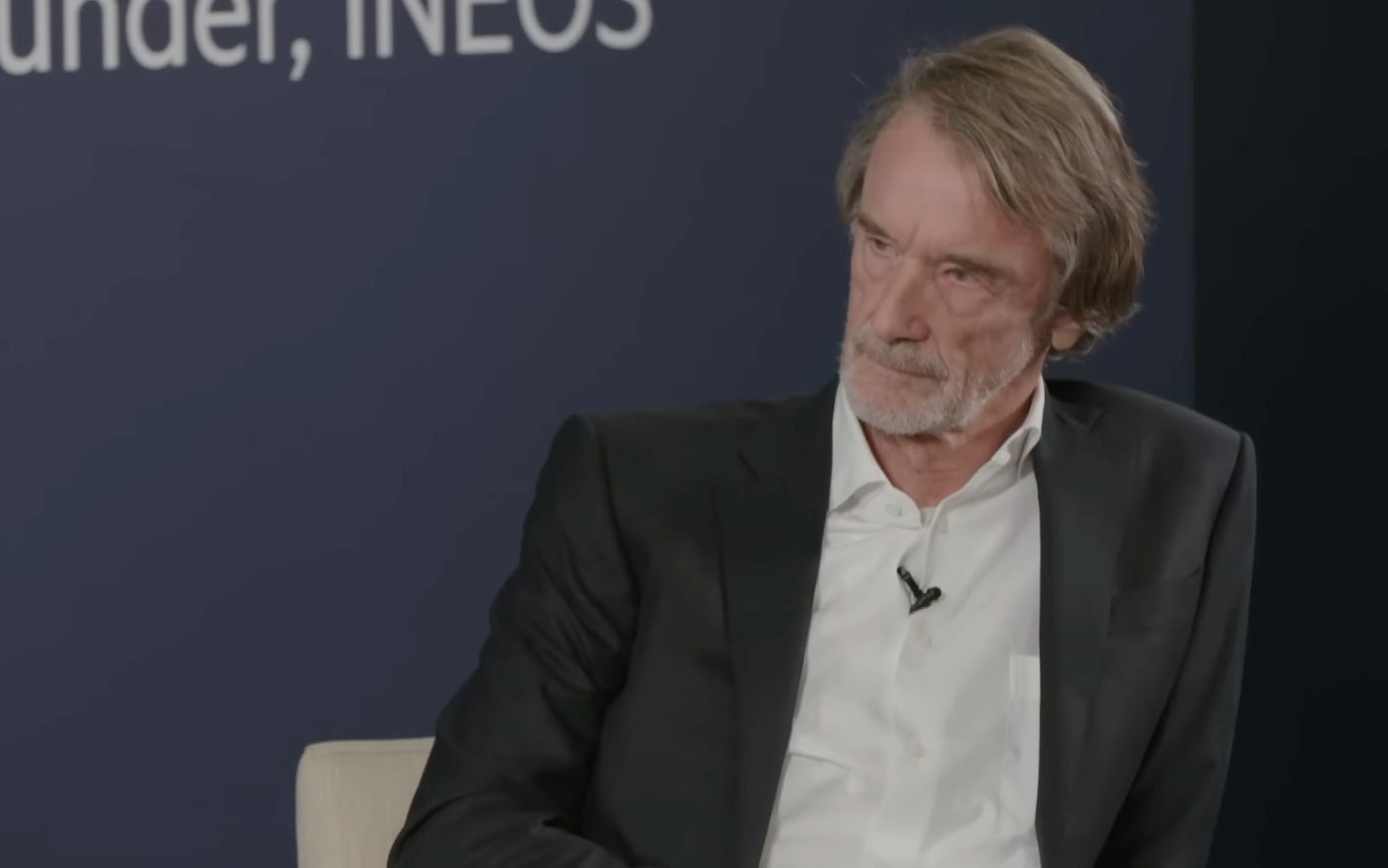 Sat in second are the Dubai Sovereign Group, i.e. a state-run fund akin to Manchester City's Abu Dhabi Group, PSG's Qatari owners or Newcastle's new Saudi Arabia administration.
Dubai are yet to join the premier footballing fray when it comes to putting the wealth of an entire nation's investment fund into a sporting franchise but it seems like only a matter of time before they do.
Then there's Jim O'Neill, a.k.a, the Lord and Baron of Gatley, who previously tried to launch a hostile takeover back in 2012. He hasn't been in the conversation for some time but given his Goldman Sachs background, could be a serious option.
As for David Beckham, we imagine he's too busy running Inter Miami and his part in Salford City via the Project 92 ownership group — though that Qatar money certainly won't have hurt his chances. And, again, who knows, he could form part of a consortium.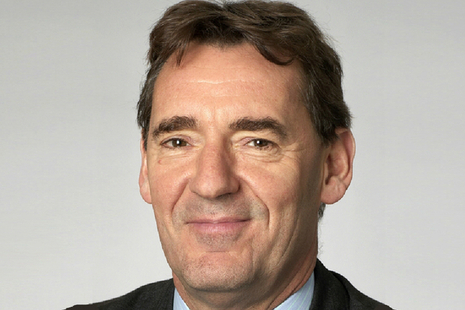 On to US investors with the Harris/Blitzer Group, owners of the Philadelphia 76ers and New Jersey Devils, as well as the Pagliuca/Tanenbaum Group, who run the Boston Celtics and the Toronto Maple Leafs.
Both groups have expressed interest in buying Premier League clubs in the past and as we have seen with Chelsea's recent takeover, there seems to be a growing interest from American businesses even if not everyone is convinced that their designs on English football are a great fit.
Then we come to 'The Field'. For anyone unaware, this group is made up of inherited Red Bull owner, Mark Mateschitz, who not only owns the Formula One team but also RB Leipzig, Salzburg and several other sports teams. He is estimated to be worth more than $15 billion.
Beyond Mateschitz, the trio is completed by two of the richest men in the world, i.e. Jeff Bezos and Mark Zuckerberg. Yep, those guys.
Moreover, the likes of the Daily Mail have already claimed that Amazon and Facebook are genuinely credible suitors when it comes to United's next owners.
Read more:
This list is by no means exhaustive and, as always in football, who knows what's going to happen next? Any one of these suitors could emerge as the leading candidate but there's always a dark horse waiting in the wings.
Moreover, it isn't just a case of 'anyone would be better than the Glazers' — nothing but trouble follows that way — so whoever the club decide to hand over the reins to, you can only hope they go through the proper vetting process.
Is there anyone else you think has an outside chance?
For all the latest news, events and goings on in Greater Manchester, subscribe to The Manc newsletter HERE.
Featured Image — Wikimedia Commmons