Sport
'There are massive gaps': Ronnie O'Sullivan says he 'lost himself' to alcohol and drugs for seven years
He touched upon going to rehab here in Greater Manchester and how he's been living a healthier lifestyle ever since.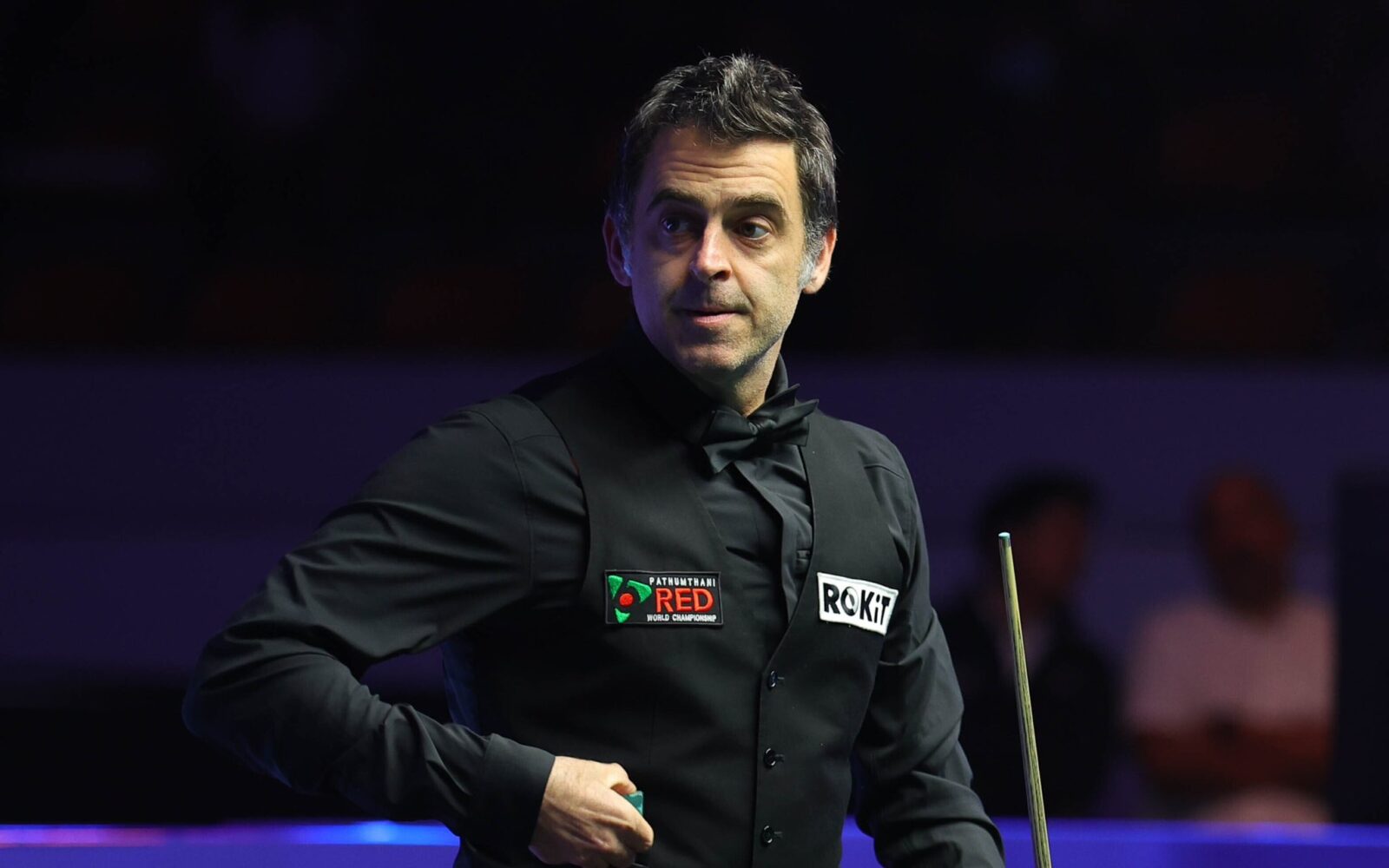 Snooker legend and reigning world number one, Ronnie O'Sullivan, has said that he "lost himself" for more than seven years as a result of drugs and excessive alcohol intake earlier in his career.
O'Sullivan has long been considered one of if not the greatest to have ever graced the game and still holds the joint record for most world titles in the modern era — second only to Joe Davis, who won 15 back to back from 1927 to 1946 — but it's never quite been plain sailing for the 47-year-old.
Speaking to BBC Radio 4 on Thursday, 11, the Wordsley-born snooker star admitted, "there are massive gaps [in his memory], adding, "I lost myself for six, seven years and then I had to kind of put myself back together".
O'Sullivan, who turned pro all the way back in 1992 when he was just 16, had an incredible start to his career but confessed that he struggled to retain significant chunks of it and was "not in the best spirits" during his early to mid-20s, famously checking himself into rehab in 2000.
As acknowledged by presenter Amol Rajan, his alcohol and drug addiction has been well-publicised over the years, but the record 21-time Triple Crown winner insists that going to rehab is the "best thing" he's ever done.
Noting some of his low points as his fluctuation in weight, dependence on "drinking and wacky baccy just to get through the day" and, obviously, being stripped of his Irish Masters title in 1998 after testing positive for cannabis, he said: "I lost my personality and confidence and needed to take substances just to feel like I could socialise".
At his worst, Ronnie sadly experienced suicidal thoughts and recently said he never thought he'd make it to the age he is now; it was at that point in 2000 that he admitted himself into The Priory addiction and mental health facility. Thankfully, for the most part, he has remained sober and healthy ever since.
However, as explained in his new book, Unbreakable (released on Thursday too), the challenge was not only overcoming his "addictive nature" but even just readjusting to social situations, admitting that he "had to learn to do all that stuff again" and now lives a quieter lifestyle.
Read more:
"Anxiety started to affect me in certain ways, so it was like 'how do I live clean?', said O'Sullivan. "It took time but once I got there, I realised you have to carve out a different life for yourself. Maybe I'm not suited for X, Y and Z.
"My happy place is going running in the morning and I go out with my running friends, and I'm cool with that. Put me in an environment where there's lots of people and I run for the corner."
He closed out the interview by stating that "rehab taught [him] happiness is an inside job" and he has truly believed in that ethos ever since and that he can now once again enjoy snooker as a form of "great escapism" where he can "feel relaxed and calm".
That's what we like to hear.
For all the latest news, events and goings on in Greater Manchester, subscribe to The Manc newsletter HERE.
Featured Image — Ronnie O'Sullivan (via Twitter)