Sport
Stuart Pearce says other clubs should be snapping up Harry Maguire: 'I can't see any negatives'
We're sure there'll be a fair few United fans that would argue otherwise.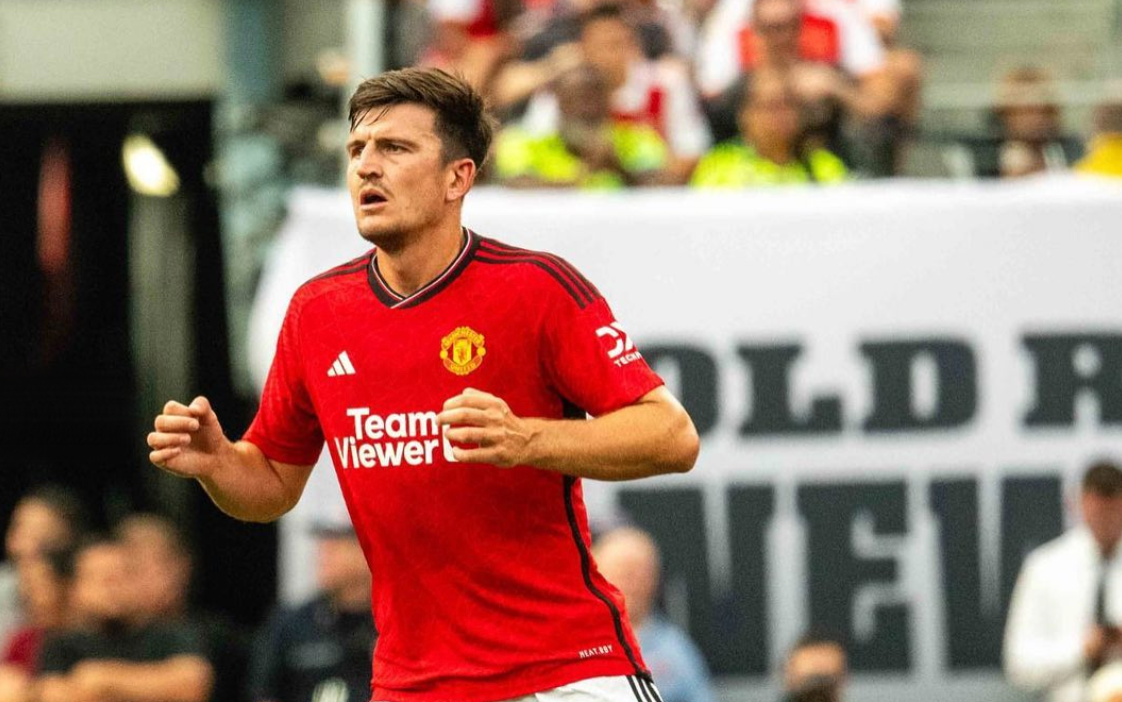 Ex-footballer turned professional coach Stuart Pearce has come out in passionate defence of Manchester United defender Harry Maguire, insisting that the Premier League clubs should be jumping at the chance to sign the England international.
It's safe to say that Harry Maguire's time at Man United hasn't exactly been smooth sailing since he joined the club for a world-record fee back in 2019 and now having dropped out of the first-team squad over the past season or so, he has been left somewhat in limbo under Erik ten Hag.
However, with the 30-year-old's future now more uncertain than ever after being stripped of the captaincy last month, Pearce seems to think that other teams in the English top flight should be racing to give Maguire a new home, stating: "If I was a Premier League manager, I would be doing everything I can to bring Harry Maguire to my football club.
In fact, his praise of the six-foot-four centre-back has been the case for some time, aligning with the likes of Luke Shaw in the belief that he receives a disproportionate amount of criticism. Here he is talking about it Maguire's importance in the England squad back in November:
Speaking with Sportsbeat (via the Mirror), the 61-year-old said, "For what he stands for as a player — his age, experience, he's comfortable on the ball and [is] capable of goals in the opposite box – I can't see any negatives.
"For me, I would do my level best to get him out of United if I was a manager at another team. It tells you a lot when ten Hag isn't saying, 'I want Harry Maguire moved on'. That tells you that his attitude in training is spot on."
The Dutchman himself has reportedly told Maguire that he "doesn't want him to leave", according to Sam Matterface on talkSPORT, and could certainly do the with the cover in the event either one of his first-choice centre-backs gets injured again. This is a role Pearce also believes Maguire has already accepted.
"[ten Hag] sees his worth", said the former Manchester City defender and manager; "he doesn't see him as a first-team starter but whenever you need a game seeing out, he puts Maguire in the heart of defence to make sure they keep the ball out the net."
Read more:
"When he comes off the bench in the 85th minute, he gets straight into the game", continued Pearce. "He does the job the manager wants him to do and that says a lot about his character."
He concluded by saying, "Knowing Harry, if he stays at United, he'll do everything he can to make life uncomfortable for ten Hag with his performances to get back into the team."
Despite a fair bit of fuss being made after a bit of a heated exchange with new keeper, André Onana, there are some fans who feel Man United's number five has shown plenty of positive signs in pre-season, but whether or not he'll be staying in Manchester is anyone's guess.
Would you keep Harry Maguire at the club or is it time for him to depart from Old Trafford and take on a new challenge?
Featured Image — Harry Maguire (via Instagram)/Wikimedia Commons