Sport
Luke Shaw says Harry Maguire has had 'more stick than I've ever seen in football'
Safe to say Maguire isn't the most popular footballer right now.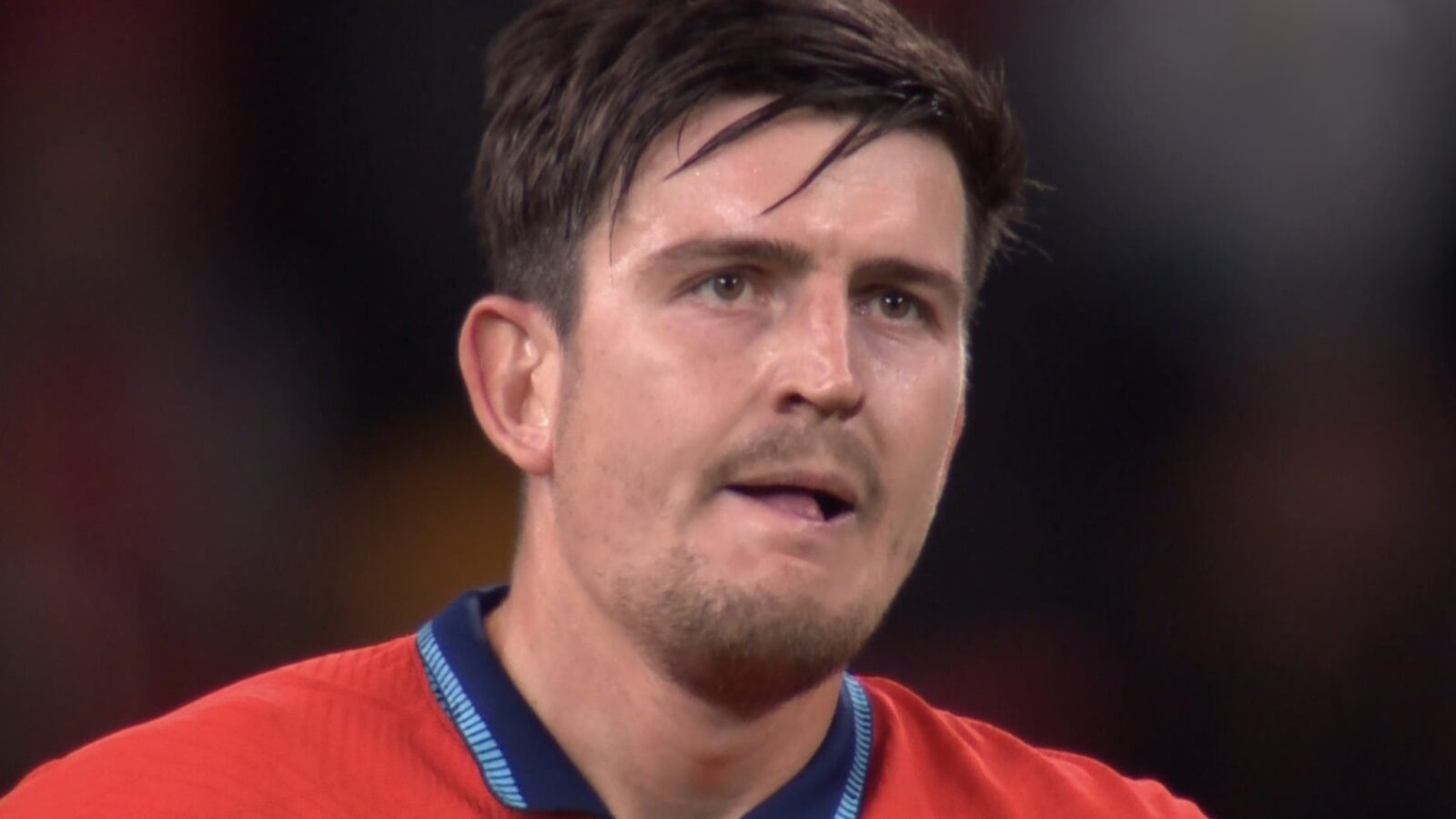 Luke Shaw has come to the defence of his England and Manchester United teammate Harry Maguire following his poor performance on Monday night.
The central defender retained his place in the England squad to Germany even after the 1-0 defeat against Italy and having barely played limited minutes for his club so far this season.
Lacking match sharpness and confidence at what appears to be an all-time low, it was little surprise that he wasn't at the races. Nothing could quite prepare for his calamitous outing, giving away a penalty for the first goal and losing the ball which led to the second.
Unsurprisingly, fans were less than pleased.
For many United supporters, however, this kind of performance will have come as no surprise. The 29-year-old has immediately dropped from Erik ten Hag's starting 11 after what feels like two seasons of mistakes, sub-par performances and general frustration.
The post-Euro 2020 debacle certainly didn't help.
At club level, it has reached a point where many fans had been calling for him to be stripped of the club captaincy even before the new centre-back partnership was formed. Midfielder Bruno Fernandes is currently deputising in his place most regularly.
They seem to be better for it as well. United now have five wins in their last six games; ironically, the only one they lost was when Maguire started against Real Sociedad in the Europa League.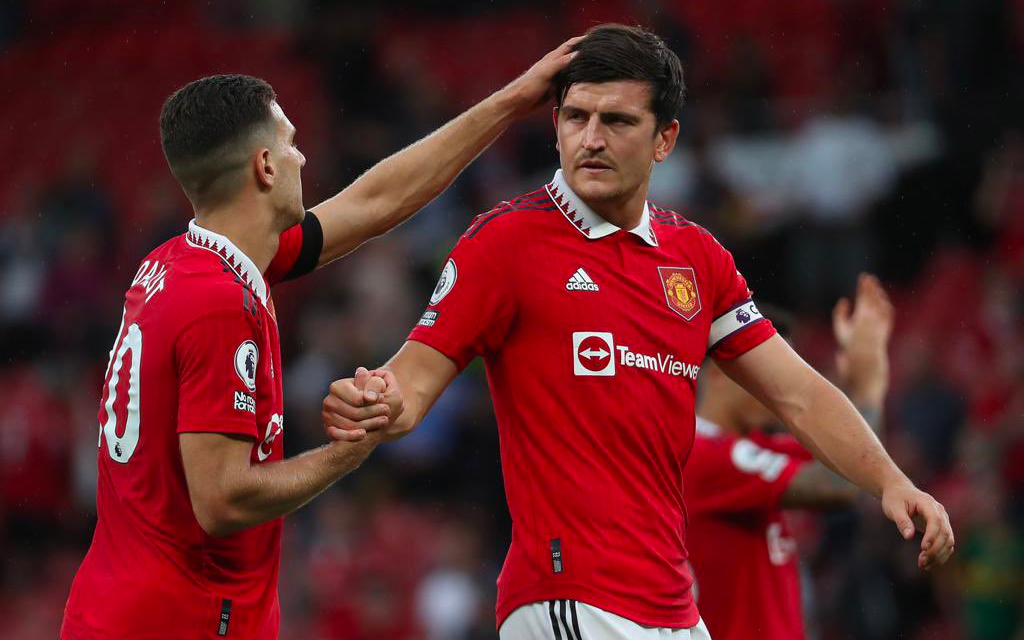 Nevertheless, long-time defensive partner Shaw – who has also found himself adrift from the current Red Devils side in recent months – believes his treatment from the fans and media has been unfair.
Speaking to BBC Radio 5 Live after the 3-3 draw, Shaw said: "Harry is an amazing player, an amazing character. He's taken a lot of stick – probably more than I've ever seen before in football."
The 27-year-old out-of-favour left-back went on to insist that "he never hides away, he's always there" adding, "You can have people who can hide away and not want to be in the spotlight. He keeps putting himself in the spotlight, it shows the strength and character he's got."
Reflecting on the feelings around the England and United camps, he said "everybody knows he's an unbelievable player. At the moment the confidence might not be there because it could feel like the whole world is against him."
Read more:
He went on to explain that both Gareth Southgate and the players trust him, especially after his contribution in the Euros and previous World Cup, concluding that "people need to understand he's a big part of the England team and have to accept it."
Southgate is now without a win in the last six games and the rollercoaster against Germany marked the last game before the 2022 Qatar World Cup which starts in just 54 days.
It feels like the Three Lions boss has to win something or reach the final at the very least to stay in the job — that's if he even still wants after this next tournament.
Do you think his treatment has been harsh or is the criticism warranted given his catalogue of poor performances in recent times?
Featured Image – @TheEuropeanLad (via Twitter)