Sport
Sunderland manager heaps praise on Man United loanee Amad Diallo: 'he finds the game too easy'
'I have a good feeling that if he's not back at United he will go for big, big money to a top Spanish team.'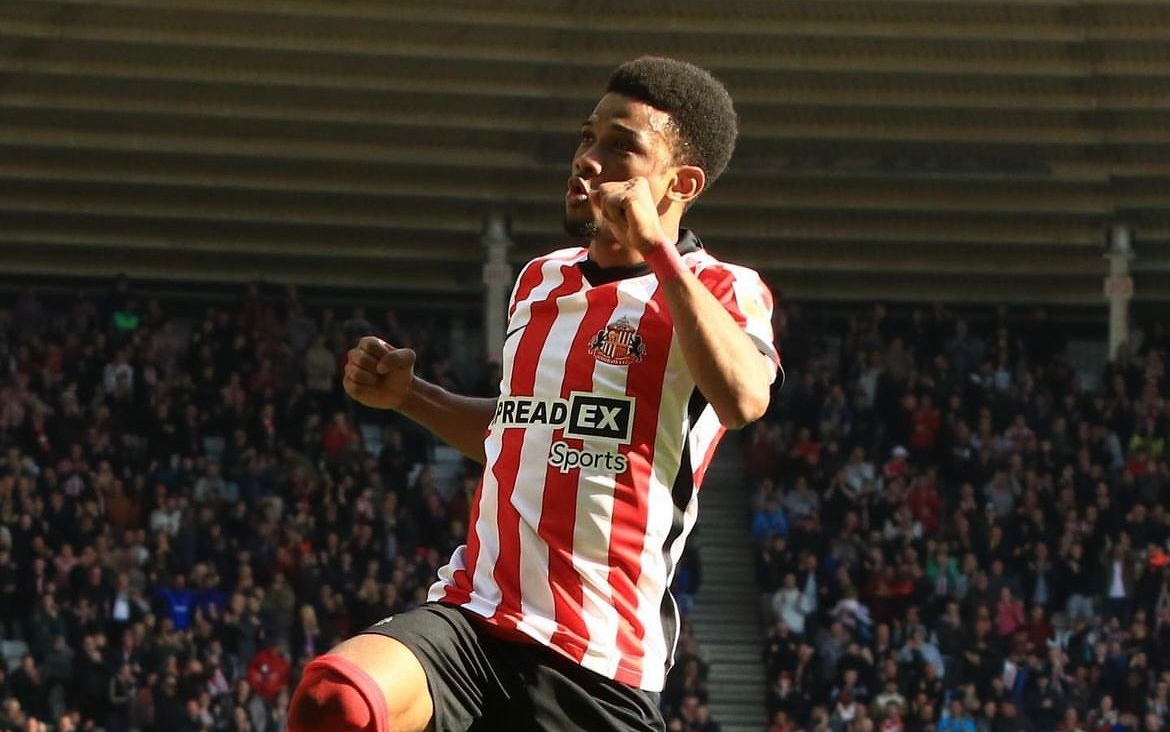 Sunderland boss Tony Mowbray has been discussing the performances and future of Amad Diallo, after the Manchester United loanee helped them secure another three points over the weekend.
The Black Cats are currently sat in ninth in the table and just a few points off the playoff positions and no doubt one of their brightest sparks this season has been Amad, who joined on loan at the start of this season.
Just 20 years old, the Ivorian youngster had a couple of impressive cameos when he first arrived at United but struggled for game time. However, he has now become one of the most exciting players in the Championship and Mowbray believes he's destined for big things.
Scoring an impressive solo goal in Sunderland's 2-1 win over Birmingham, head coach Mowbray labelled him an "amazing player" and admitted "it's pretty unlikely" he'll be staying at the Stadium of Light for a second season.
Continuing to wax lyrical after the game, the 59-year-old said, "I have a good feeling for Amad that if he's not back at United he will go for big, big money to a top Spanish team."
Taking a pop at his parent club, he went on to add: "He loves football and wants to play so what do you do if you are at United? Are you happy just to be a Manchester United player and play six sub appearances and two starts over a season of 60 games for them? Or do you want to go out and play?"
Mowbray said that even if the Red Devils choose to sell him, "he won't be coming here… unless they think he is going to be one hell of a player and needs to play, or he enjoys Sunderland and should keep going to play for them."
As for where he could go if United don't see him as a first-team player, he suggested loaning him out to another Premier League team, or letting him "go back to Italy or Spain" — either way, he sees him not only as a starter at a top-flight club. In fact, he said his talent is almost a concern at times:
Read more:
As the former defender goes went on to explain, "because the game is so easy for [Amad], individually, he loses concentration occasionally"; nevertheless, he insisted that the club is "delighted" he's part of their squad and hopes there's a chance he remains there "banging in goals" next year.
Following his finish against Birmingham — not forgetting the screamer he's scored in the reverse fixture against them — that's now 12 goals and two assists in 33 Championship appearances and he only looks to be getting better.
As Tony Mowbray sees it, he's more than good enough to cut the mustard for Erik ten Hag's team, but do you think he's ready for first-team football at Old Trafford, Reds?
For all the latest news, events and goings on in Greater Manchester, subscribe to The Manc newsletter HERE.
Featured Image — Sunderland AFC/Amad Diallo (via Instagram)