Sport
The FA Cup trophy has already been engraved for the first time ever ahead of all-Manchester final
A historic moment, no matter who claims the title.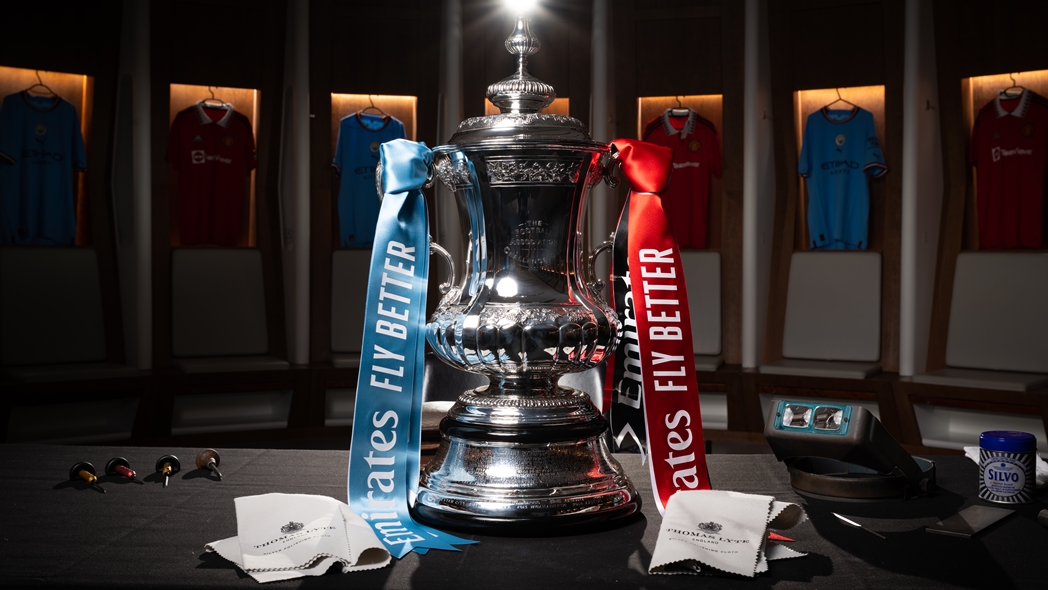 For the first time ever in the competition, the FA Cup trophy has already been engraved ahead of the final.
History has been made before anyone's even kicked a ball.
In what is set to be a massive day for our city, Manchester United and Manchester City will face each other in an all-Manchester final of the Emirates FA Cup at Wembley Stadium on Saturday 3 June – with it being the first time the two clubs have battled it out for the trophy in the final in the 151-year-old football competition's illustrious history.
But that's not the only first, as the competition's official trophy and silverware provider has already begun engraving the cup ahead of the final for the first time ever too.
As many as 57 teams have reached an FA Cup final since the first clash all the way back in March 1872, but not once in 151 years have the trophy engravers had the chance to get busy before kick-off – until now, that is.
Despite both United and City claiming several wins and successes throughout the competition's history, the two sides have never met in an FA Cup final, and the same goes for both clubs in Sheffield, Nottingham, and Bristol – which has obviously meant that engravers haven't had the chance to etch even the first half of any finalist's name onto the trophy before.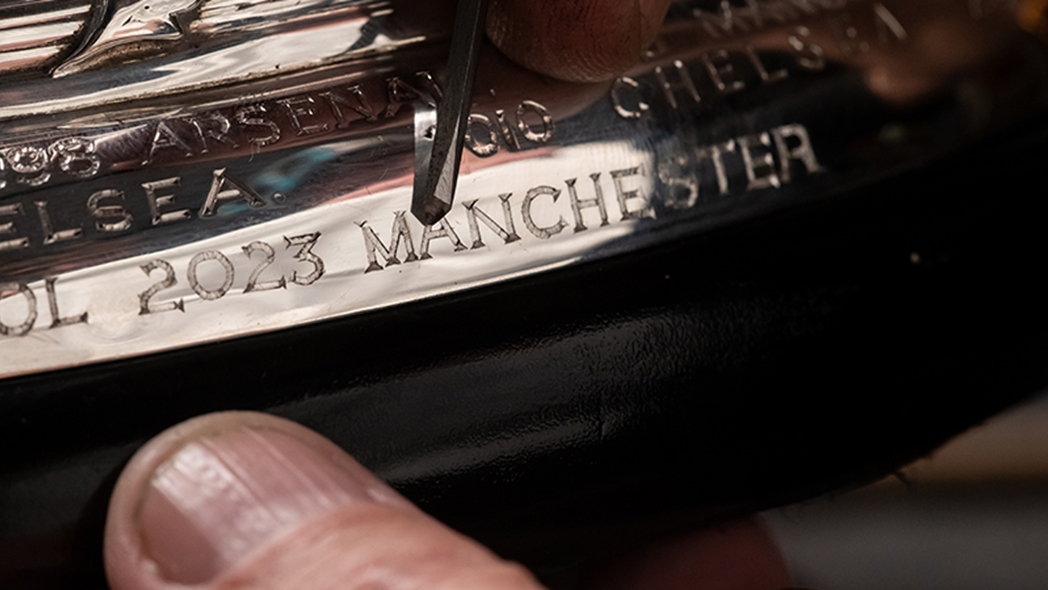 All that will change this year, though, with Manchester the undoubted winner regardless of whether it's the blue or red half leaving Wembley with grins on their faces.
The word 'Manchester' will already be on the trophy by the time the winners have lifted it it at Wembley.
The FA says this has broken "the age-old tradition" of the winners' name being engraved in the days or months following the Final.
Kevin Baker, CEO of Thomas Lyte – the company which has been engraving the FA Cup trophy since 2014 – says The FA approached him with the "extraordinary request" and a "once-in-a-lifetime opportunity" earlier this month.
"Recognising the rarity of the two clubs sharing such similar names, they asked us to engrave the word 'Manchester' on the trophy before the momentous showdown," Kevin explained.
"This request is unprecedented and a once-in-a-lifetime opportunity.
"Engraving the trophy with the name of the city that would eventually win the title, even before the final match, is a remarkable gesture. Each stroke of the hand engraving tools symbolised the historical significance and immense anticipation surrounding this fiercely contested Manchester derby."
Read more:
Manchester United and Manchester City will battle it out to be crowned champions in the final of the Emirates FA Cup on Saturday 3 June.
Kick-off is at 3pm, and the game action is to be shown live on both BBC One and ITV.
Featured Image – The FA