Sport
Clubs in tug of war for AJ Bell Stadium
Sale Sharks reportedly made a move to purchase the ground they share with Salford Red Devils this week - with Salford Football Club also apparently considering a move to the ground.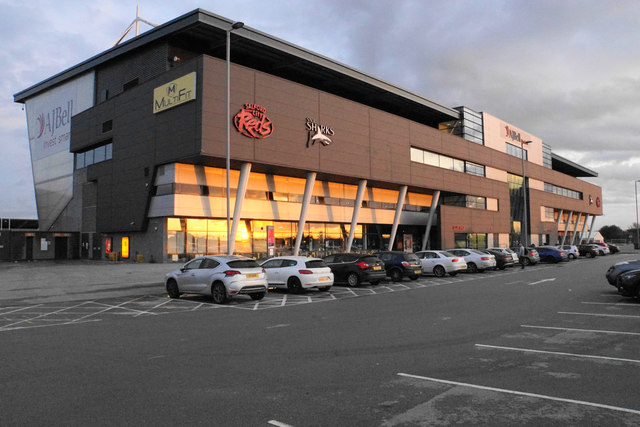 The council is working to "keep Salford Red Devils in Salford" after Sale Sharks made a serious move to acquire the AJ Bell Stadium this week.
The 12,000 capacity ground in Barton is currently home to local clubs from both rugby codes – with Salford Red Devils and Sale Sharks sharing the stadium.
Sale apparently expressed interest in buying the AJ Bell themselves this week – raising concerns Salford could be forced out.
Salford have now confirmed they will be making their own bid in response.
Complicating matters further is Salford City Football Club's supposed interest in the AJ Bell – with the club apparently looking at options to move away from their current ground on Moor Lane.
Salford Council said there were conversations happening to "safeguard the future" of Salford's rugby league team and pledged to offer its continued support.
Peter Openshaw, Interim Strategic Director of the Place Directorate, explained: "The stadium is owned via a 50-50 management partnership through the stadium company CosCos so the council is not the sole party in any decision.
"Should a future decision be taken on the sale of the stadium, the council will be seeking reassurance for commitments for Salford Red Devils."
He added: "The council has been integral in supporting Salford Red Devils and rugby league in the city for many years and we continue to do this in any way that we can. Previous actions – including payment holidays on rent and loan support – have stabilised the club and provided time for their board to make longer term plans for its future."
Salford Red Devils' Chief Executive Paul King said that "any ownership changes to the stadium that increases our rent above what is financially viable for the club would be devastating."
He added: "Our current tenancy agreement is simply unsustainable for the club and we have been seeking a new deal on terms that we can afford.
"CosCos [the stadium company] have supported the club with rental payment arrangements in recent seasons, we hope that we can strike a new agreement that allows both parties a mutually sustainable level.
"We and the council must work together now to keep Salford Red Devils in Salford. These sentiments have been strongly shared by the Mayor and members of Salford City Council and we are hopeful that this joint resolve will conclude with a positive outcome for Salford Red Devils remaining at the AJ Bell Stadium."
Featured Image: Bill Boaden / Geograph