Sport
Tommy Fury says he's going to 'slap Jake Paul in the face' at Mayweather vs Deji fight
Be worth the pay-per-view fee to see this alone.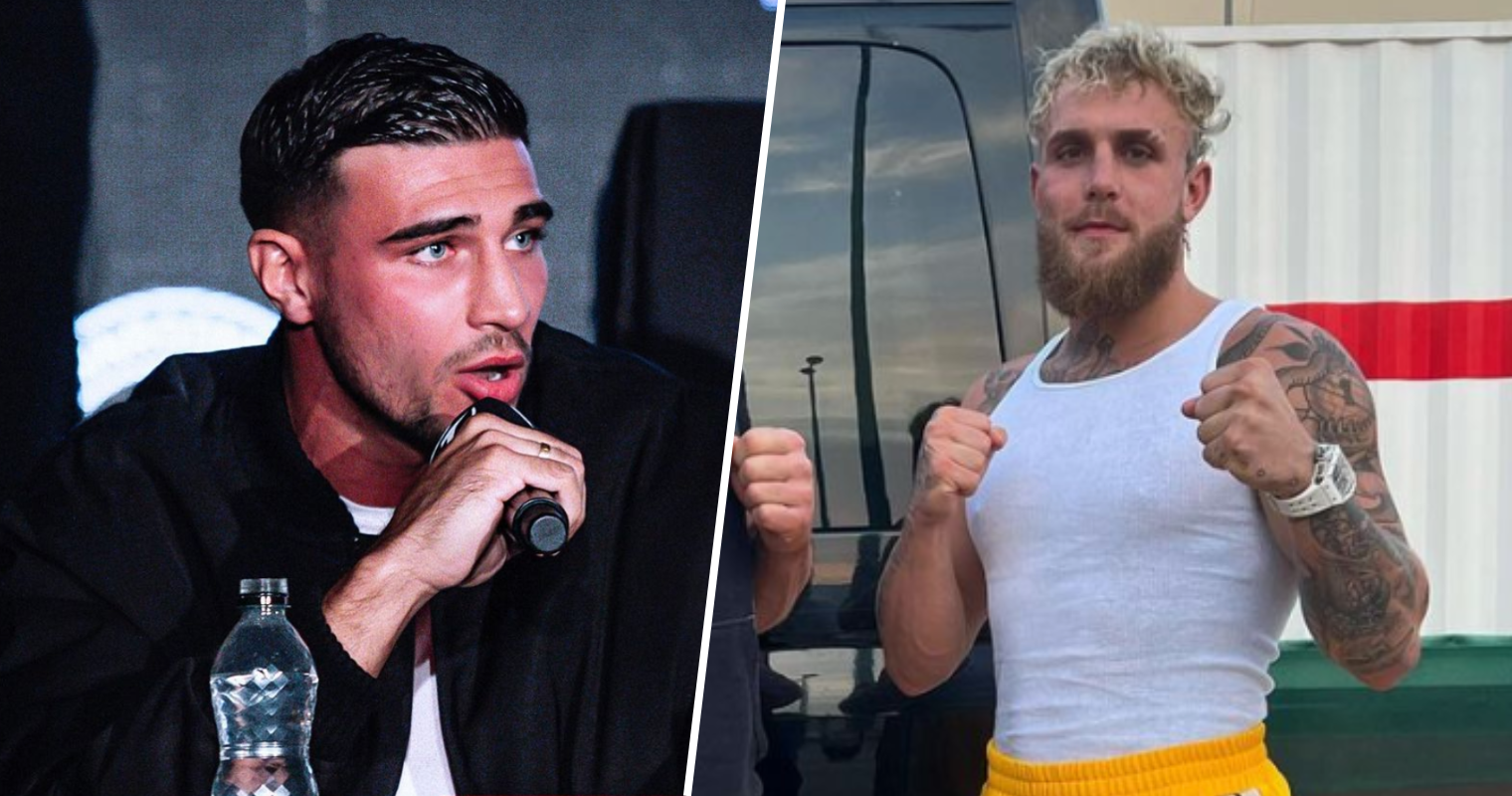 We might still be waiting for the Tommy Fury vs Jake Paul fight to materialise but at least the younger boxing brother is still doing his bit to try and make it happen.
Fury's next fight is on undercard of the much-anticipated Floyd Mayweather vs 'Deji' exhibition match on 13 November. That being said, the Manc-born boxer already looks to be lining up his next opponent.
Speaking to organisers Global Titans Fight Series, the 23-year-old said that while he is obviously focused on his fight against Paul Bamba, he also plans to "jump out ringside and slap Jake Paul in the face".
We'd pay to see that alone.
There's just something very about funny childish trash talk and all the beefing in combat sports, isn't there?
Fury was due to fight Jake Paul back in December 2021 but had to pull out on "medical grounds" and then again in August this year but could not be approved for entry into the US. Obviously, the younger Paul brother hasn't let him live either excuse down, accusing him of "hiding".
The 25-year-old influencer turned boxer also mocked Molly Mae-Hague's pregnancy prior to the couple, jabbing that "he usually pulls out".
Read more:
Fury fights Bamba in the final bout before Mayweather and Deji face off in the main event in Dubai.
Brother to fellow social media star turned boxer KSI, Deji has won just four fights in his career so far compared Mayweather's 50-0 unbeaten record. The legendary boxer is also reportedly set to earn approximately £28 million from the exhibition fight.
As for Fury, if he beats Bamba it will be his ninth win in as many fights and, who knows, maybe Paul will be next after all?
We don't proclaim to be the biggest fans of this new celebrity boxing advent but we can only hope Paul does his part by sitting ringside like Tommy wants.
We're sure there's a fair few people who'd love a chance to slap Jake Paul, to be fair.
For all the latest news, events and goings on in Greater Manchester, subscribe to The Manc newsletter HERE.
Featured Image — Tommy Fury/Jake Paul (via Instagram)