Trending
Wholesome TikToker with a stutter is inspiring thousands by championing self-confidence
We have all the time in the world for this lad.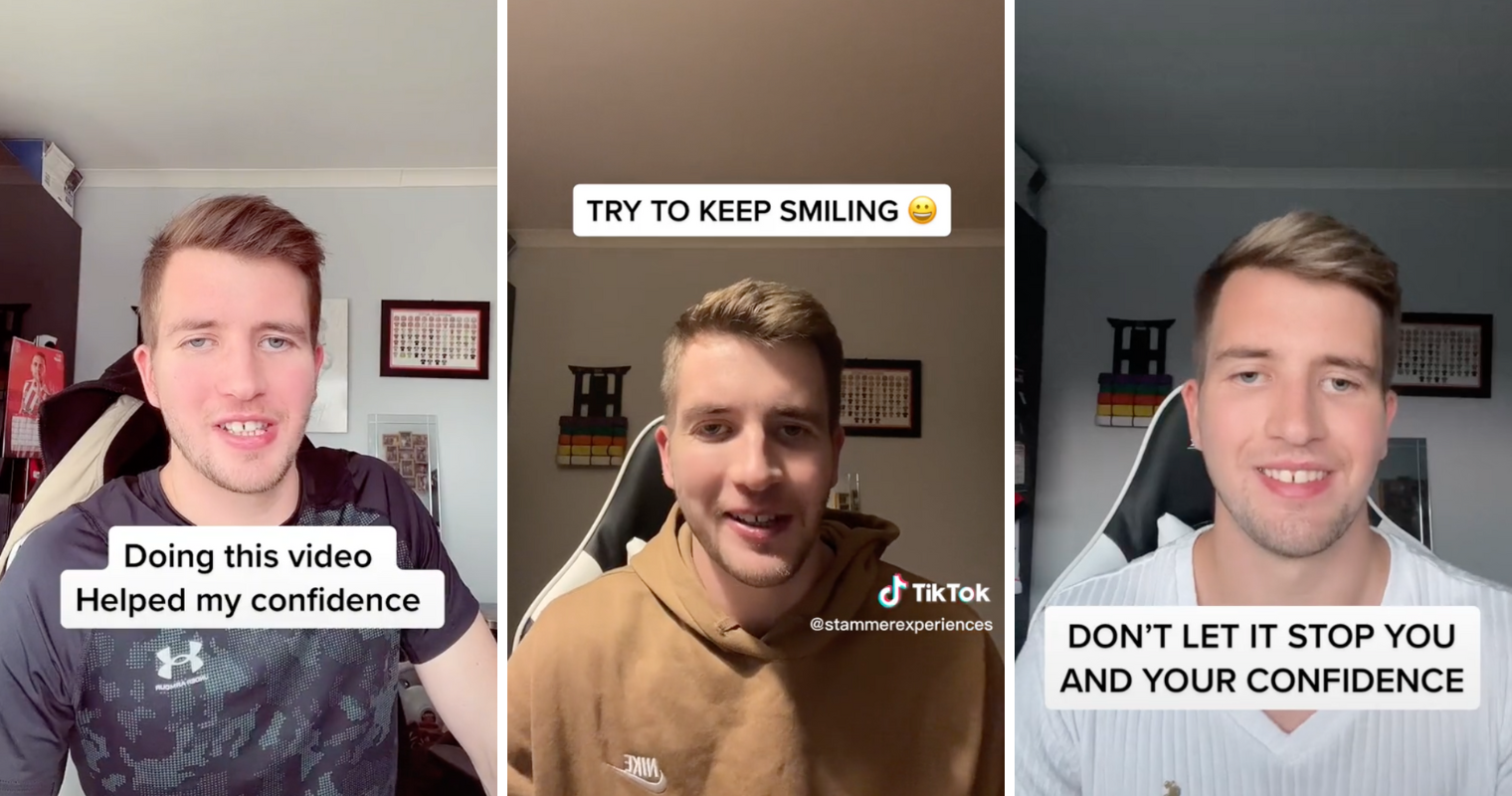 A TikToker with a stutter is gaining popularity and inspiring thousands thanks to his videos about overcoming obstacles, trying new things and encouraging self-confidence.
Sam Bagshaw, who goes by @stammerexperiences on TikTok, has quietly been making wholesome self-help videos for about a year now and is slowly gaining a loyal and, crucially, grateful following.
This lovely lad from Rotherham started his social media journey with aim of simply helping improve his own confidence, as well as hoping to overcome his stammer.
A year on and countless views later, his comments section is flooded with thousands of comments whose hearts have been warmed by his kind and supportive words.
Under almost every video posted to his channel, you'll find plenty of people labelling him 'amazing' and an 'inspiration' regardless of whether they have a stutter or not.
Since he began back in January 2021, many have noted how much his stuttering has improved as his videos have continued, with his primary obstacle being the first words in sentences and speaking to new people. If you watch his most recent uploads, you can already see how far how he's come.
More importantly, for those who do share a stammer, Sam's videos have also been an incredible source of hope, with one person writing: "Running into your channel is the best gift I've gotten this year, TikTok algorithm coming through".
Beyond just helping those with a stutter, plenty more have simply been inspired by his bravery and for putting himself out there, with another writing: "Your videos have made me push myself. Actually asked a girl for her number in person for the first time ever recently because of the example you set."
Read more:
A keen Sheffield United and overall fitness fan, Sam also has another channel where he shares exercise videos and health tips, which also happens to enjoy equally big numbers.
For so many of his followers, what makes Sam so special among the community is his willingness to try new things in the pursuit of self-confidence and wanting to challenge himself; the 26-year-old even recently took up street dancing and has been sharing videos of his progress.
Whether it's offering to FaceTime others who struggle to talk to people, talking about his voluntary work or simply wishing everyone a fun weekend, he only ever has positive things to say — a lesson we should all take into 2023.
Keep it up, Sam, you're a legend and an absolute inspiration.
For all the latest news, events and goings on in Greater Manchester, subscribe to The Manc newsletter HERE.
Featured Image — @stammerexperiences (via TikTok)