Sport
Why Manchester City haven't yet been given a points deduction but Everton have
Many are calling for due process to be sped up following the unprecedented Premier League punishment.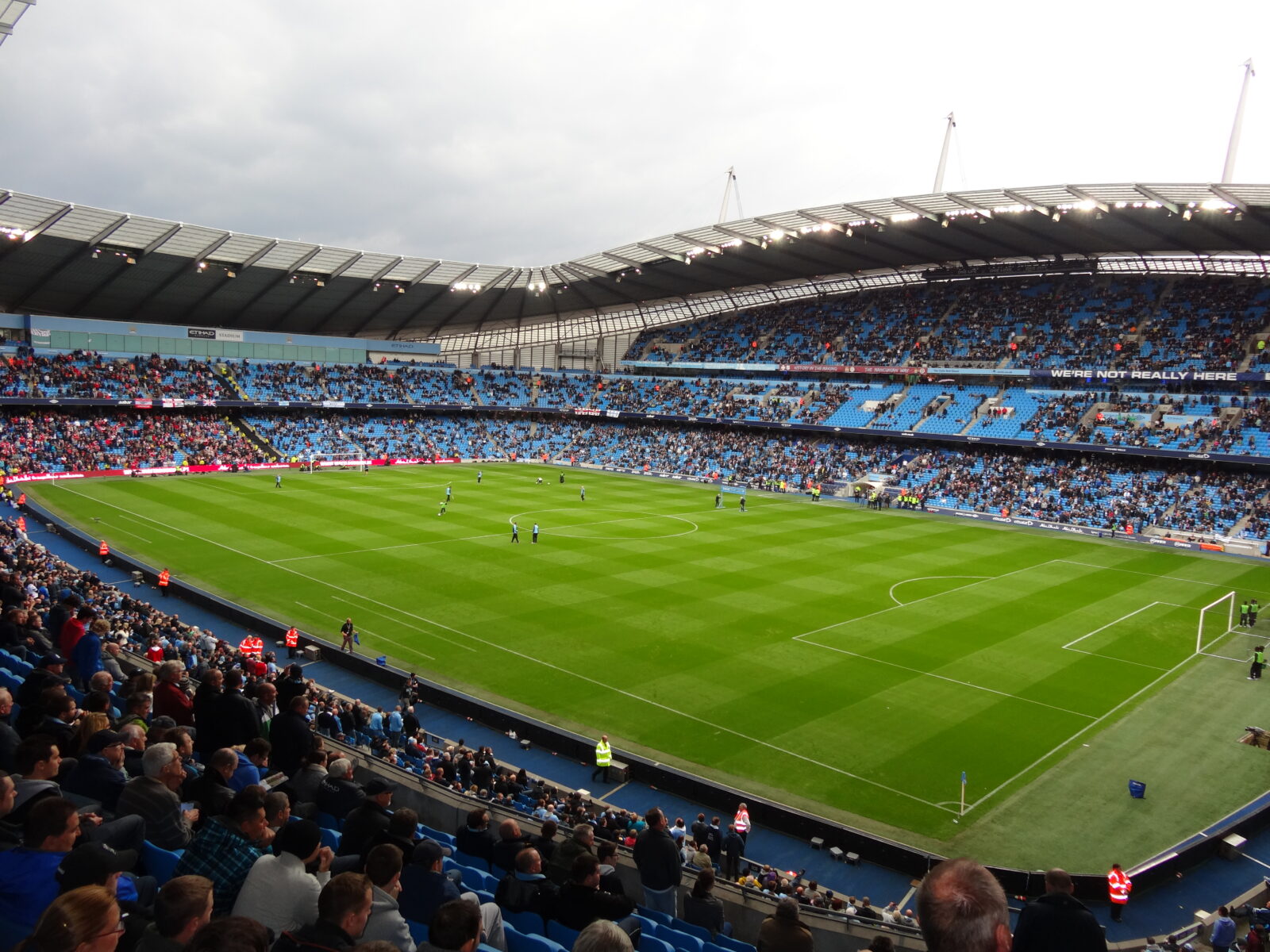 Following Everton's recent FFP punishment, an unprecedented punishment in the Premier League, many football around the country and in the sporting world in general and wondering what might happen to Manchester City — or, in some cases, why something hasn't happened already.
The Toffees saw a record 10-point deduction in the top-flight table as a result of breaking UEFA's Financial Fair Play regulations following a league-wide audit of the clubs' records for the 2021/22 season, in which they were found to have breached profit and sustainability rules.
Everton are said to have posted losses of nearly £372 million over a three-year period — a whole £250m more than is permitted within the league guidelines — and while they are obviously appealing the case based on various mitigating factors, it has placed one big elephant back in the room: Man City.
Burnley, Leeds, Leicester and Southampton, who were all relegated in recent seasons, could also be set to sue the Merseyside club for suffering as a result of their infringements, but with the Blues' mammoth list of charges still looming large, it begs the question why hasn't their case been dealt with first?
While the storm might be circling around Goodison Park at present, with Everton now on just four points and second from bottom as we approach Christmas, the City Football Group (CFG) still has 115 charges said to span nearly a decade to their name and little action has been taken.
Having been flagged for breaches back in February, a month before Everton's finances were first referred to an independent commission, not to mention Manchester United having been swiftly fined for a minor FFP breach of their own, there does seem to be an issue with parity.
It's also worth reminding that City were already punished by UEFA back in 2020, being slapped with a €30m fine and a two-year ban from the Champions League, only for the Court of Arbitration for Sport (CAS) to overturn the decision.
CAS deemed that while the club did fail to cooperate with the investigation, they did not disguise equity funds as money earned through sponsorship deals, and were allowed to continue without punishment, obviously going on to win the UCL and the treble last season — but what about now?
Well, the short answer is that Manchester City and the CFG haven't been found guilty of anything, at least not yet. Whatever punishment they may or may not receive remains unknown as the investigation into their litany of charges is still ongoing and will likely take some time to reach its conclusion.
After all, compared to examining some bookkeeping discrepancies across three years, we're talking about more than 100 different charges over the course of nine years and, for context, the last investigation (of which they were cleared) took around four years.
With that in mind, when taking into account the equally lengthy appeal processes that will be involved as well, as the club has insisted they are not guilty of the various UEFA breaches they are accused of, you can expect this case to rumble on for a quite while longer.
Moreover, if they are indeed found guilty, the process of going about punishment will prove to be even more complicated as how do you possibly go about deciding on a fair outcome and adequate compensation for other teams affected over such a lengthy period?
Sporting Intelligence journalist and football finance expert, Nick Harris, recently gave a lengthy explanation on The Rest is Football podcast, insisting that "there is just so much work that needed to be done to get to the point of charging them."
Harris went on to add that "the other reason it has taken so long is because Man City have done what they can to stifle the process.
"In 2021 we were investigating what was happening with this case and, eventually, as a journalist I was able to get access to the high court and be able to report the process was ongoing when neither the Premier League nor Manchester City wanted it to be reported.
"What that told us was that Man City were using every legal tool they could to draw this out as long as possible and even since they were charged in February; they for example have challenged the legitimacy of the Premier League even to act against them which in itself is taking months to even get to the point where a commission will sit down and look at the evidence."
Read more:
So, the fact of the matter is that regardless of frustration amongst rival fans, neutrals and Toffees supporters, in particular, it looks like this already long, drawn-out case will very much be a waiting game.
Whether Everton's points deduction is just a small taster of what's to come for City remains to be seen but it seems hard to imagine the club possibly walking away with a slap on the wrist like last time.
When the news first began circulating, we broke down what the possible repercussions could be but, if found guilty, what do you think would be a fitting punishment?
For all the latest news, events and goings on in Greater Manchester, subscribe to The Manc newsletter HERE.
Featured Images — Wikimedia Commons