Sport
Bolton Wanderers Toughsheet Stadium is officially here and she's beautiful
All signs point towards us chuckling every time we see them, but there's also a deeper story behind it than you think.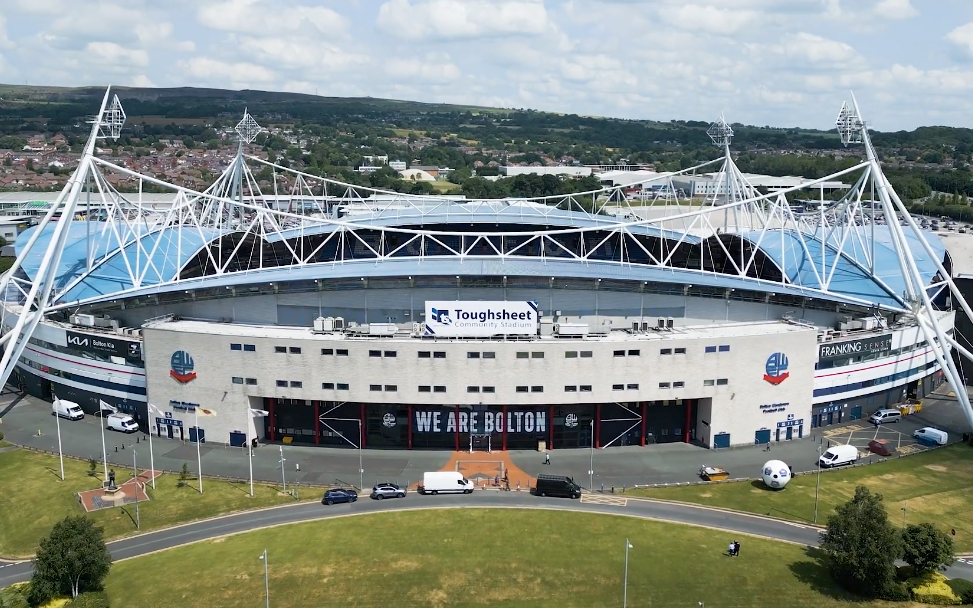 Bolton Wanderers' newly and wonderfully named home ground, the Toughsheet Stadium, has finally been unveiled and in all her glory.
We still can't even get over seeing this written down, let alone hanging above the entrance to one of the most iconic English football grounds and on signs around the town.
It might have been known as everything from the Reebok to the Macron, to the UniBol and countless other monikers in the past, but I think we can all agree that there has never been a better name for Bolton's footballing arena, or any football ground for that matter, than the Toughsheet Stadium.
Without further ado, here she is:
Read more:
The Wanderers announced their new partnership with the local building materials supplier back in February after shopping around for new stadium naming rights for months.
While we definitely believe they leaned into the obvious humour of the whole thing, it's nice to see the club support a local and long-standing Greater Manchester business and, moreover, there's also a deeper meaning behind the choice of sponsor than we first realised.
As detailed in a featurette by sports presenter John Watson on BBC Breakfast, the name of the company and now the stadium, was thought of by the owner's late wife, Bernie, who had always been a massive fan.
Here's hoping Bolton Wanderers come up with a special dedication in her memory for not only helping them find a new name for their stadium but one that has tickled so many — it'd be a fitting way to remember a woman known for her "wicked sense of humour".
For all the latest news, events and goings on in Greater Manchester, subscribe to The Manc newsletter HERE.
Featured Image — Bolton Wanderers (via Twitter)