Sport
Why we need Wigan Athletic: A small club with huge importance for Greater Manchester
Wigan Athletic need to raise £500,000 by Monday 31 August from supporters and community pledges in order to make sure they survive.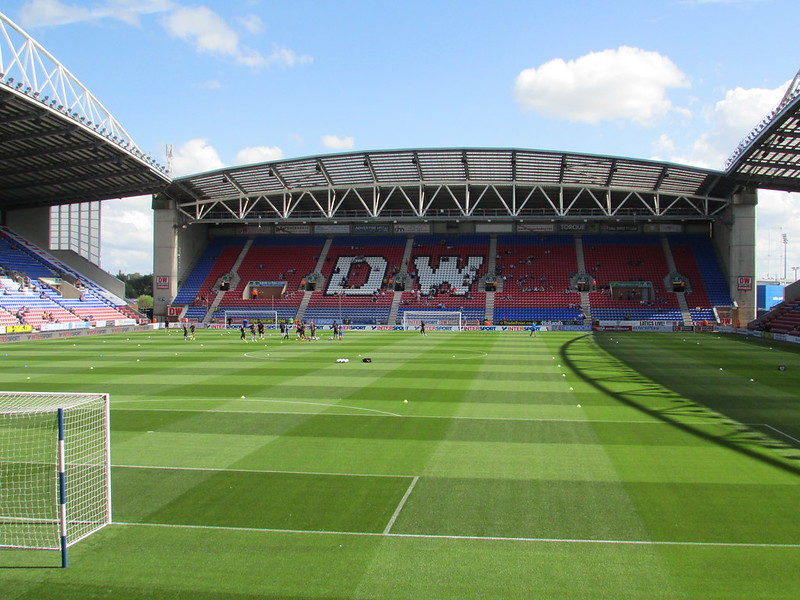 Any Manc that reveals themselves to be a sports fan is invariably asked the same question: Are you a Red or a Blue?
United and City's respective success on football's world stage means Manchester is often divided neatly down the middle. One side are Devils. The other are Cityzens.
But football support here isn't binary. It's a spectrum.
In between the famous hell red and sky blue, there's a kaleidoscope of club colours. Starting with Hulme Athenaeum in the 1860s, Greater Manchester has been a blossoming garden for the beautiful game.
In recent history, there's been a team for almost every borough above the sixth tier (Tameside being the only exception until recently).
But the rainbow of club colours in Greater Manchester is rapidly being bleached.
The white and navy blue of Bury was washed out of the football league in 2019. The blood red of Droylsden was removed from the Northern Premier earlier this year.
Now, the colours of Wigan Athletic are at risk of being hosed away forever.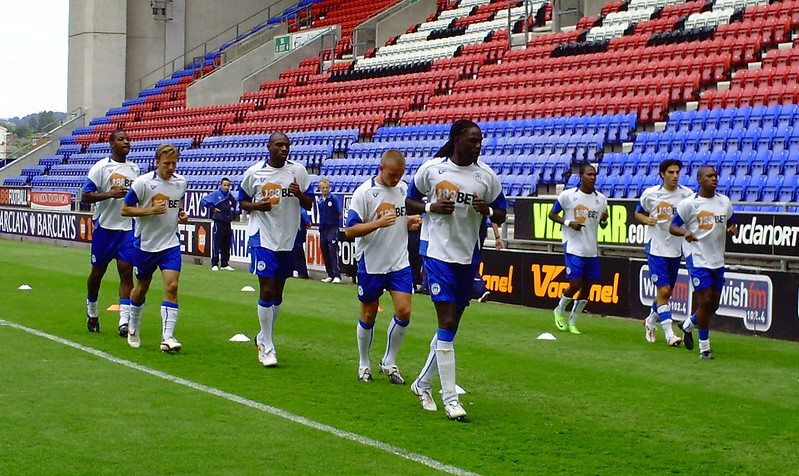 It's crucial this doesn't happen.
Despite its somewhat diminutive stature, Wigan Athletic is a special little club; having repeatedly come out on top when the odds are stacked against them.
After climbing up from regional levels and making their way into the football league in the 1970s, The Latics enjoyed a meteoric rise under the regime of chairman Dave Whelan in the noughties; moving from the old Division Two to the Premier League in the space of three years.
It was wonderful to watch – temporarily diverting eyes away from the two big clubs in the region to gawp at the blue and white stripes making big waves in northern football.
Everyone expected Wigan to swiftly exit the door as soon as they entered – a la Grandpa Simpson – but they made themselves part of the Premier League furniture; remaining in football's top tier for eight seasons.
During that final Prem campaign in 2013, they also battled their way to the cup final – facing billionaire-backed Manchester City in what was, on paper, a guaranteed drubbing.
We all know how that one ended. Again, Wigan stunned the football world – and it's a memory that's gone down as one the great all-time shocks of Mancunian football.
Two changes in ownership, however, have left the club unbalanced.
Despite passing the football league's 'test and takeover' criteria, Wigan were left in the financial red zone by the most recent acquisition in 2020 – headed by Wai Kay Au Yeung, the frontman of Next Leader Fund (NLF).
Suddenly, the cards were stacked against The Latics once again. The football league deducted 12 points from their tally as Wigan went into administration, landing the club in the biggest battle of their existence.
Just days after that deduction, Wigan won 8-0. Their biggest league victory on record. They were still fighting.
They even resisted their deduction with a quarrel, but when the FL dismissed their claims (unfairly, some argue), it was confirmed the club would play football in the third tier for 2020/21.
At least, in theory. Wigan will only compete next year if a buyer can be found. And there's just a matter of days left to raise the necessary funds.
According to administrators Begbies Traynor, if no agreement is reached by 31 August, considerations would have to be made as to whether the club can begin the new campaign.
Wigan need £500,000 by Monday. It's a steep hill. But the good news is, they're already more than a third of the way there.
All the local leaders – including MP Lisa Nandy, Wigan Council and Greater Manchester Mayor Andy Burnham are behind the cause. It's over to us now.
A petition has been launched to raise the necessary money to keep Wigan alive.
Wigan Athletic Supporters' Club stated: "We need to be READY to act in order to secure the future of Wigan Athletic. Not just a football club, but an integral part of our community that helps to improve thousands of lives across Wigan.
"We need to raise £500,000 by Monday 31st August from supporters and community pledges. Each pledge will make a difference and YOU will be rewarded with a place in our future for your pledge.
"This funding will be used to support the future of the football club with community-ownership and supporter representation and influence at the highest level."
Wigan have given the game in Greater Manchester so much in terms of shock, glory, and enjoyment over the years. It's time for us to do our bit and give back.
Please donate whatever you can using the Crowdfunder link here.
Football up here won't be the same without Wigan Athletic.