Stockport: Free things to do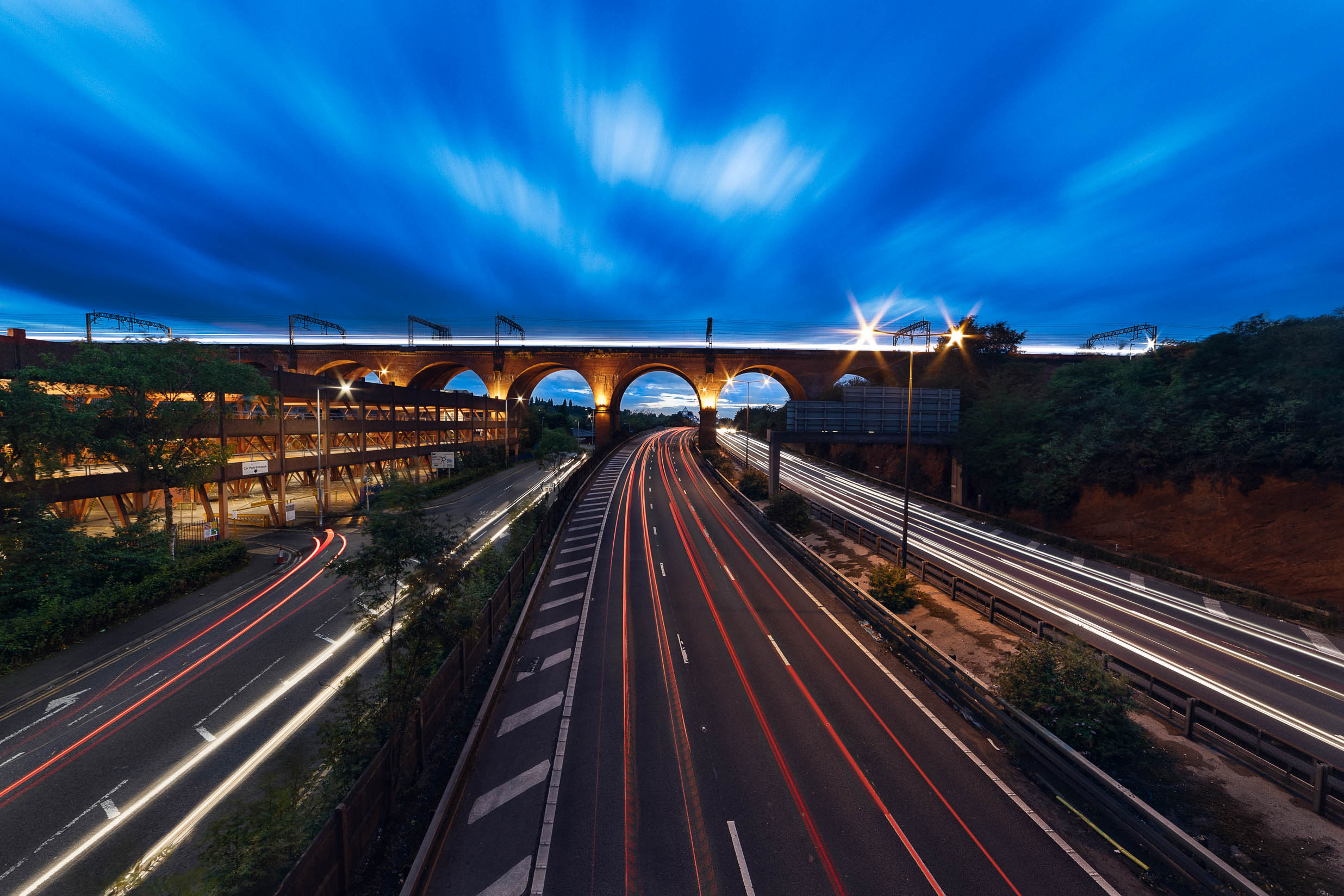 Fancy something free to do in Stockport? There's loads to take in, especially on a day where the sun is shining. So pack up the pooch, the kids, or whoever you're bringing along and discover what free things you can do in Stockport.
Free things to do in Stockport #1: Bramhall Park
You may read about the historic Bramall Hall here, but did you know there are also acres and acres of beautiful Stockport parkland to explore for free?
It's one of our favourite walks in Greater Manchester, known for its historic 14th century timber-framed Hall. On a sunny day, you can enjoy wonderful views of the Hall, but in winter you could be so lucky to peep the iconic black and white timber looking magical under a dusting of snow.
There are two adventure playgrounds with swings, slides and climbing frames for younger kids to run around on as well as grassy areas for ball games. Then there's a woodland walk with several paths that take a loop around the park, they're pushchair, scooter and bike friendly too! What more could you want from a free day out in Stockport?!
The Ladybrook stream runs through the park with some suitable areas for paddling on a warm day. There's also duck ponds with lots of hungry ducks, and if you look around for signage, you'll find some fishing spots too. We highly recommend wellies for the colder months because the best part is definitely a splash about in the mud.
When you get tired of exploring the 50 acres of the park, there's a cafe called The Stables, which serves hot and cold food and drinks. If it's a nice day, the main lawn will be covered with picnic blankets and baskets, so grab a friend and a bottle of prosecco and join in – it's one of the best free things to do in Stockport when the sun is out.
Free things to do in Stockport #2: Heaton Moor Park
In 1894, Lord Egerton of Tatton donated around 4 acres of land to Heaton Norris District Council and it was placed in a charitable trust for the public to use for free. In July 1897, it was officially named Heaton Moor Park, and it has been providing free things to do for the people of Stockport ever since.
This Stockport park was built with two bowling greens, three tennis courts, a croquet lawn, formal flower beds (we're not sure what makes them 'formal' but they're lovely), a bandstand, a greenhouse and a pavilion. It's pretty impressive, just like the giant golden key that was used to open the park gates were in 1897, as part of Queen Victoria's diamond jubilee celebrations. Heaton Moor Park is the kind of place where you can visit one off with the kids or the dog on a nice day or take up a new social hobby with locals.
The park is well looked after by a group of volunteers passionate about offering the community a beautiful green space to enjoy. The Friends of Heaton Moor Park formed in 1997, and they work hard to maintain the park and also run wholesome events like the annual Easter egg hunt (count us in) and the weekly knitting friends group that takes place in the pavilion.
Heaton Moor Park is well loved by its community, and there's plenty of free things to do and enjoy while visiting this Stockport green spot.
Free things to do in Stockport #3: Marple Locks
Marple Locks boasts a flight of 16 locks, one of the steepest flights in Britain. You don't have to be an enthusiast of boat locks to find these a cool sight. It actually makes a fantastic free day out in Stockport, especially if the sun is out to play.
Marple, as well as having one of the steepest locks in the UK, also boasts Benjamin Outram's famous stone aqueduct, which in 2017 won a Heritage Green Award. It runs parallel to the railway viaduct which makes for some glorious picture moments. There's beautiful countryside surrounding Marple Aqueduct, and a 20 minute walk up the towpath to the top of the flight. The part of the Peak Forest Canal that surrounds Marple Locks has been a Green Flag Award winner since 2015. All of this award-winning nature and architecture that you can take in for completely free!
Don't forget to schedule in some snack time en route. The Waltzing Matilda serves up Neapolitan pizza, slabs of rocky road, iced lattes and more indulgent treats all from a quaint little narrowboat. As any good canal walk should, there are plenty of watering holes to stop in on the way, because what's a good sunny canal walk without a pint at the end?
Free things to do in Stockport #4: Chadkirk Chapel
Known as Stockport's hidden gem, this spot is free to visit and is a great day out. There's even a small wild camping spot if you're the adventurous type who wants to visit for a bit longer.
The area around Chadkirk was already settled during the Anglo-Saxon period and today it is a designated country park and nature reserve. The Chadkirk Trail is dog-friendly so your pooch can get in on the action. You can relax in the walled garden, visit the historic chapel and even discover local flora and fauna while in the woodland glades. A birdy even told us it's a fantastic area for a spot of twitching.
There's lots of free things to do and see in this part of Stockport. For history lovers St Chad's Well may have its origins in Celtic times, but it is heavily associated with St Chad. He was the 7th century Bishop of Lichfield, whose work spreading the gospel is attributed to his ending up in Stockport.
St Chad is known as the patron saint of wells and springs, and in the Middle Ages, a well dedicated to him in Lichfield was said to have medicinal qualities. We can neither confirm or deny this but if you rock up to Chadwick with a hangover, maybe a sip from the well will cure you.
On your trip don't forget to check out the woodlands, the farm and the bridge as well as the beautiful chapel that's open to the public sporadically throughout the year.
Free things to do in Stockport #5: Lyme Park
Lyme is a glorious house surrounded by gardens, moorland and deer park, and definitely makes our shortlist of free things to do in Stockport.
Nestled on the edge of the Peak District, Lyme was once a great sporting estate. Now it's a spectacular Regency-era house standing on a staggering 1,400 acres of land. You can go on some fantastic walks amongst the estate's herd of medieval deer.
You can enjoy a tranquil walk in the elegant Rose Garden, the Ravine Garden or the leafy borders of the lake where Mr Darcy met Miss Bennet in the BBC production of Pride and Prejudice. We're sorry to any fans, but no, Colin Firth will not be emerging from the lake in a wet white shirt, we promise spectacular natural views though.
If you're a National Trust member, you can head into the house for free and step back into the Regency era and enjoy Lyme's extensive collection of books, ceramics, paintings, furniture, sculpture and tapestries. It's a history lover's dream!
Even if you don't visit inside the house the exterior is a sight to behold and the surrounding grounds provide a full day out for free in Stockport, with a nice serving of local history on the side.
If you want to keep up with all things Manc, make sure you follow us on Instagram, Twitter and Facebook.