Stockport: Food & Drink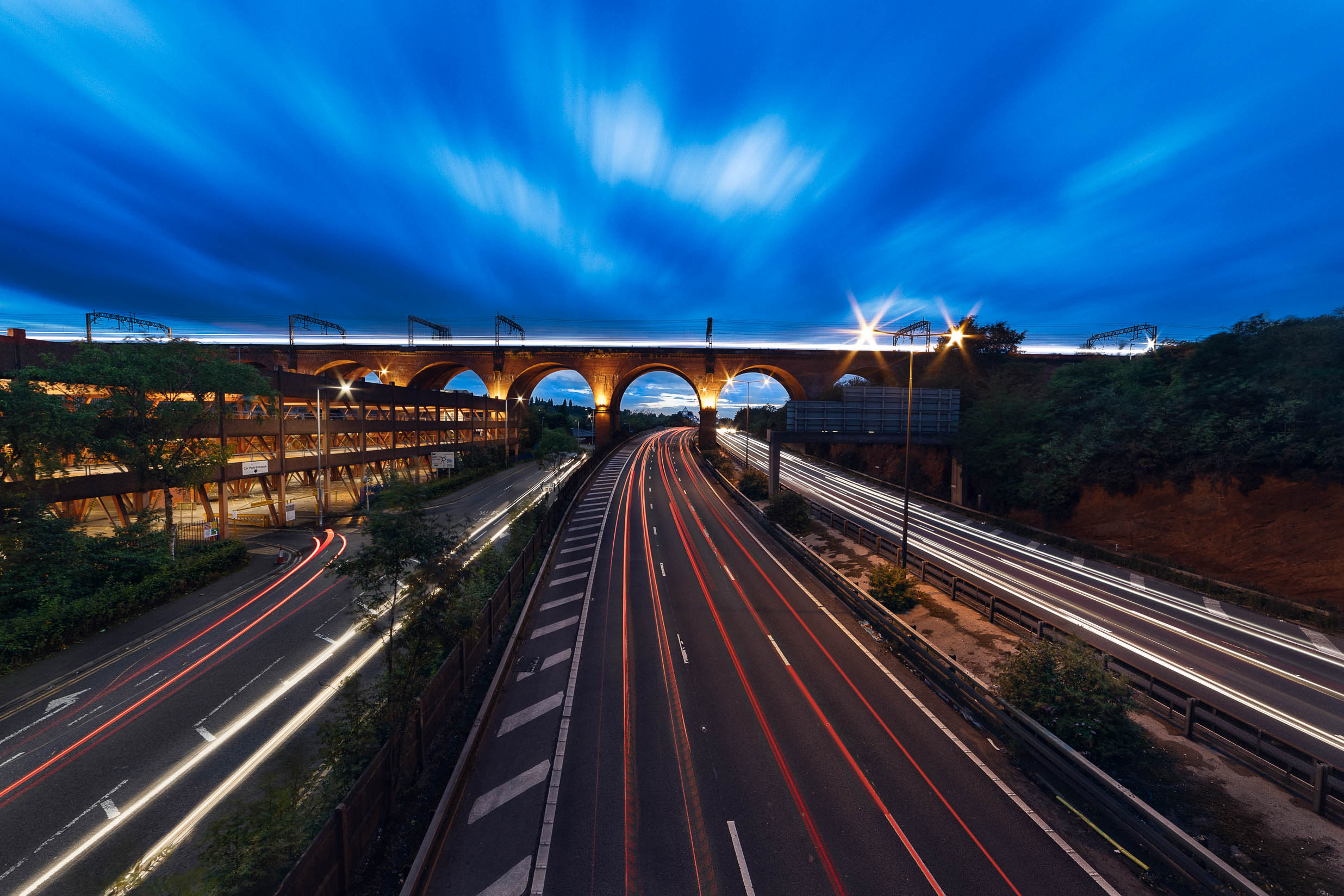 Stockport's main claim to fame might be for being the home of the nation's hatting industry, but boy do they know how to serve up a good meal. The villages that make up the borough are bursting with great cafes, pubs and restaurants to grab a bite.
Places to eat in Stockport #1: The Produce Hall
We love loads of delicious independent food, all in one place, and that's what you get in Stockport's Produce Hall, right in the town centre.
The hall has been knocking around for over 160 years, and in that time, it's been a fish and meat market, hosted cheese stalls and sweet shops, and was once even a public library. It now provides a modern food hall experience to visitors, having kept as many of its original features as possible while providing all of the modern amenities you need. The original classic facade still stands, and it's part of a group working to preserve Stockport's market town history.
While there, you can visit the beer-focused bar – it's the only one of its kind in the world. It's been designed to replicate the glass cabinet displays that once lined the halls. The products are the star of the show, featuring an eclectic mix of the best beers from the local area and beyond.
All around the Produce Hallthere are kitchens ready to serve you delicious cuisine. You can get light bites and entrées. Feast on British classics or Spanish delicacies. Or tuck into an authentic Italian pizza. Whatever you choose, each kitchen is designed to suit its offering and give you the very best grub.
Places to eat in Stockport #2: Cherry Jam
Frozen margs. Tiki concoctions. Summer punches. You can find all of these at Stockport's feel good bar Cherry Jam. It's the brainchild of former Britain's Got Talent 'bar wizard' Neil Garner, who's had enough of serving The Beckhams and HRH the Queen and instead opened up shop in Stockport.
Alongside the cocktail classics, you can enjoy some of Garner's own concoctions. The rum filled 192 promises to hit you like a bus. There's one called Blossoms and another named Queens of Cale Green as a fun nod to their maker's hometown.
You can pop in for Grazey Sunday for grazing boards and bottomless cocktails followed by musical bingo. Or head in for bottomless afternoon tea on a Saturday afternoon. Or enjoy a loaded egg and bacon bagel alongside a cocktail for a classic bottomless brunch. Whichever you choose, you're guaranteed a delicious experience.
Cherry gives you graffiti art walls, disco balls and neons for a cool and relaxed aesthetic that's great for the 'gram. Make sure you head in for a drink from the once crowned World Bartending Champion.
Places to eat in Stockport #3: Where the Light Gets In
On the top floor of a Victorian coffee warehouse you'll find the characterful Where the Light Gets In. The restaurant, founded by chef Sam Buckley, keeps waste avoidance at the heart of their creative process.
The menu is a surprise each day as it depends on what has been foraged and butchered. They cultivate and harvest what they can on their own farm and work with suppliers who respect their land using heritage methods and no chemicals.
The venue does such a great job serving delicious nosh that in 2021 they were awarded a Michelin Green Star for gastronomy and sustainability. They were one of just 23 businesses to be given the recognition and the only Michelin nod in the region. If you're looking for places to eat in Stockport this place is guaranteed to give you a unique (and tasty) experience.
Places to eat in Stockport #4: Notion
You may have heard of Ate Days A Week which became a fast favourite in lockdown with its top tier pies, fresh fish and chips, gourmet sandwiches and infamous Wigan kebabs. Their music-themed dishes have caused a stir with locals, and with dishes like Don't Look Back In Banger, Cod Only Knows and (I Just) Died In Your Barm you can't be mad at the top notch punnery.
Well they've moved to Manchester, and chef-owner Andy James has turned the venue into Notion, which he's described as a 'grungy late-night dive bar with a serious party vibe'. They've got over 40 rums and over 40 whiskeys to choose from and boast the extensive back bar in Stockport. Don't worry, their food menu is just as hearty as the bar one, including buttermilk chicken wings for 50p each and huge hand-pressed burgers with basically every topping you can think of.
Places to eat in Stockport #5: Heaton Moor
If you're looking for places to eat in Stockport but you can't put your finger on what you fancy, then take a stroll through Heaton Moor.
There's Leoni's, an authentic Italian restaurant that provides friendly service and a buzzy atmosphere alongside delicious hearty Italian food.
La Cantina serves delicious tapas – basically Spain's answer to picky tea – where you can share as many tasty dishes as you'd like.
For relaxed homely cooking, the Poskusevski's has got you. Their food is inspired by their staff so you can try Spanish, Jewish, East European and English dishes – whatever you're in the mood for!
Did you know Heaton Moor has a famous farming history? Known for its rich and fertile soils that were perfect for rearing livestock and growing cereals. Nowadays, farming is a bit different, but The Moor Restaurant maintains the tradition of locally sourced sustainable produce. Pop in for a bite!
If it's booze you're after, you have to head into Cork of the North. This independent wine merchant will sort you out with wine by the glass and delicious platters and nibbles to pair with. Or you can book yourself a wine tasting with the pros and let them take your tastebuds to vineyards around the world. Oh, and if you'd rather keep your slippers on, they also do wine deliveries. Legends.
To keep up with the latest and greatest Stockport food and drink news and more follow us at The Manc Eats!