Style
At home with: Starr Clare – Manchester's home styling and fashion expert
We had a chat with Manchester-based content creator, Starr Clare, to talk all-things content, how best to get your thrift on and tips for keeping a level head as the world becomes progressively more virtual.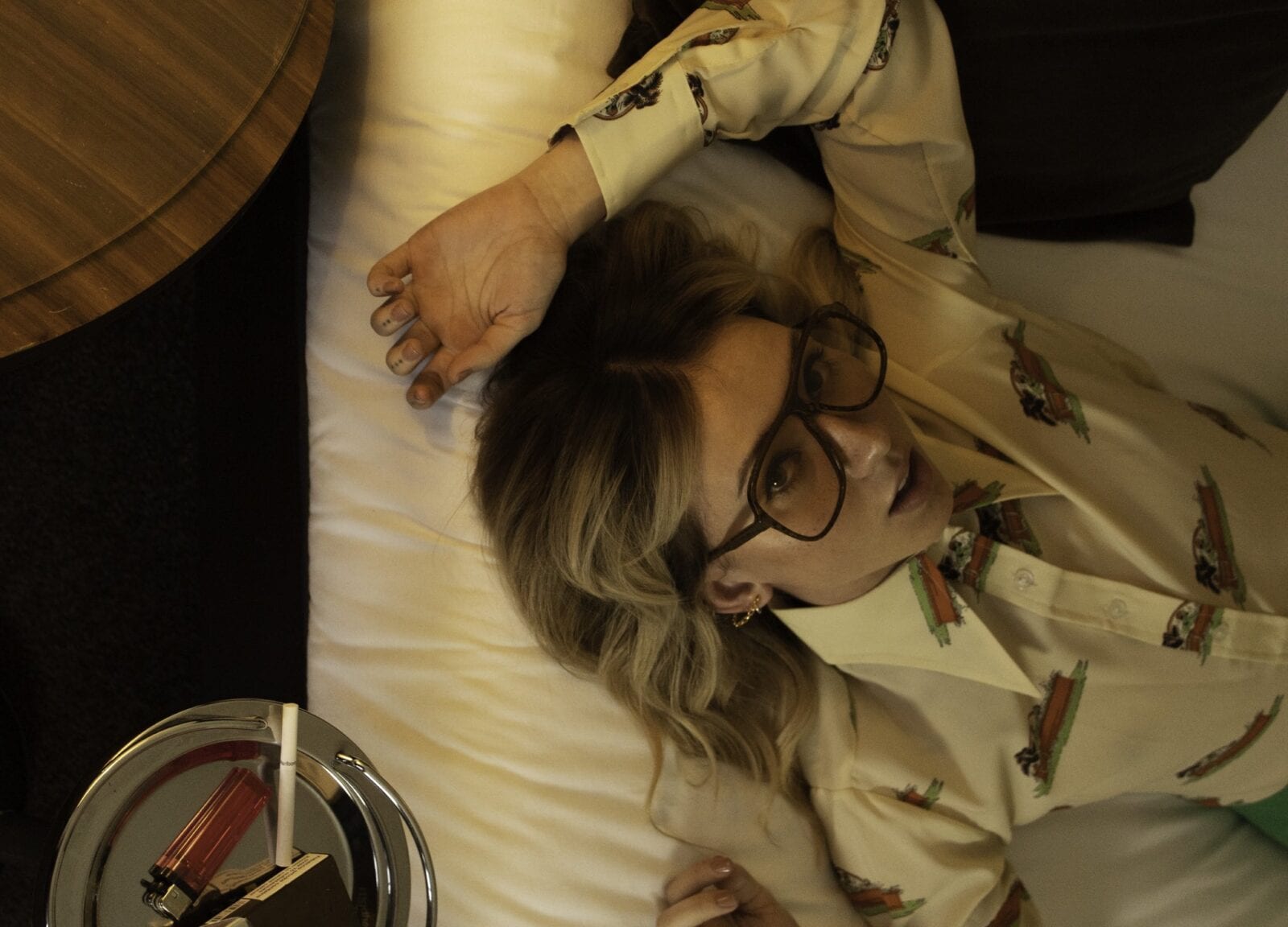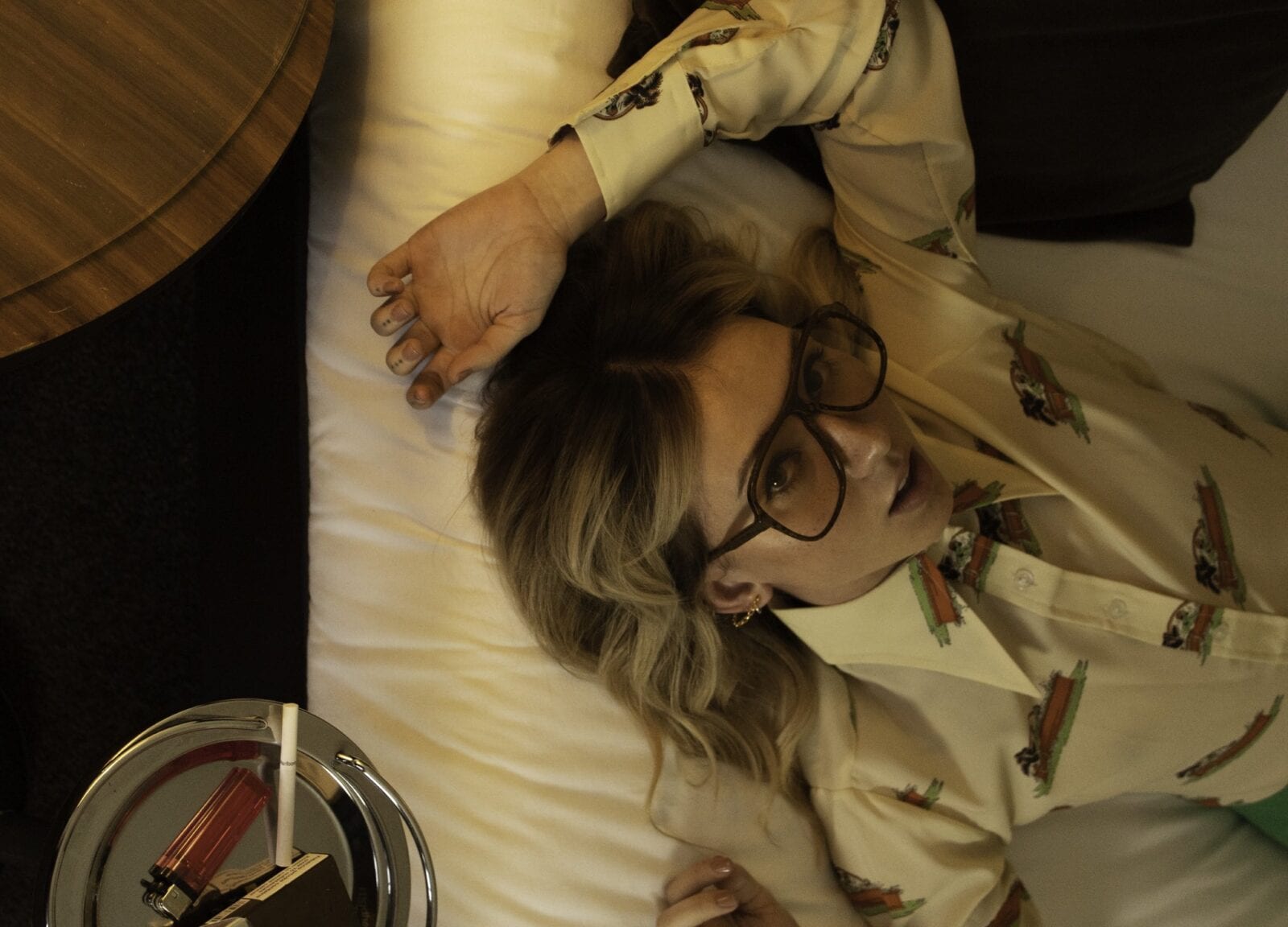 By Gabriella Wieland
The first lockdown brought us new phrases, empty streets, banana bread and PE with Joe. But the second? Well, we still had near-empty streets, but this time we learned importance of shopping local.
It made us focus on the things we're actually passionate about, and we really had to start getting creative with that once-daily exercise.
Putting all of those things to good use amidst the throes of lockdown 3.0, we had a chat with Manchester-based content creator, Starr Clare, to talk all-things content, how best to get your thrift on and tips for keeping a level head as the world becomes progressively more virtual.
A hard act to follow
From a young age, Starr has had an eye for fashion. So when Instagram popped onto the scene back in 2010 (I know, feel old yet?) it made sense to share this love affair with the world… or her mates, at least.
Originally using the platform to showcase her latest finds with her pals, it came as a pleasant surprise when she rapidly gained a following outside of her social circle, with strangers keen to freshen up their feeds with some well-styled flare.
A firm lover of a good mini skirt, big hair and thick eyeliner, her page soon became a holy grail for those inspired by the bright colour palettes and patterns of the '60s and '70s, and Starr's innate ability to bring those trends into this era saw her platform continue to grow.
Now set on showcasing the hidden beauty of slow fashion, Starr's account is one to follow if you love a good thrift and retro vibes. Make sure to check out her nifty hacks below, too!
Circular fashion hacks
Shopping second-hand is often thought of as buying old, unwanted clothes – ones that probably smell of damp and tea at your nan's. Keen to completely reverse that stereotype, Starr shows us how shopping sustainably really is the best thing you can do for your style.
Starring all-things ethically sourced, her feed is a sepia-toned treasure chest for those who love a good steal. Growing up modestly taught her to always appreciate a bargain, but making a conscious choice to shop circular is something that came to her later in life.
"I did used to buy fast fashion before I knew the impact it was having on the planet," says Starr.
"As I got older, I educated myself and made a conscious decision to buy more second-hand and vintage instead."
After recently becoming vegan, Starr's motivation to shop vintage gained steam, and she's certainly not looked back since.
"The quality comparison between vintage and fast fashion is immense," Starr tells The Manc.
"Stuff I've bought from a vintage shop has lasted me forever, whereas items from some online brands may only last you a couple of weeks or months."
And if the quality comparison wasn't motivation enough, her Mancunian instinct to stand out from the crowd was.
From trendy independent stores in the Northern Quarter to your local charity shop stocking staple classics, there's never been a better time to wear our out-there style with pride, all while helping the planet (when lockdown ends, of course).
But if you're one of those people who always wonders how your mates leave Oxfam with a cool AF jacket while you return home with a vinyl from a '50s band you've never heard of and some crockery you'll probably never use – fear not, Starr is on hand with some stellar advice.
"My main tip is to be patient," she advises.
"It can be really difficult and quite scary when changing a habit you're so used to. Start small – maybe swap one item from your beauty routine for a sustainable one. Pop into your local charity shop next time you want to buy a new piece of clothing."
You can't beat a timeless classic… but you can't rush finding one, either. If you find yourself leaving empty-handed on your post-lockdown haul, Starr has some words of encouragement to see you through.
"You won't always find something the first time you look through a charity shop," she reassures novice thrifters.
"Sometimes I won't find anything for weeks. It's just a matter of having a good search. Sometimes, something will just pop out unexpectedly and I can't leave the shop without it. Another tip for vintage and charity shopping is to know your measurements (especially since you're not allowed to try items on anymore). Sizes have altered so much over the years."
Home inspo: a rummage through Starr's charity shop finds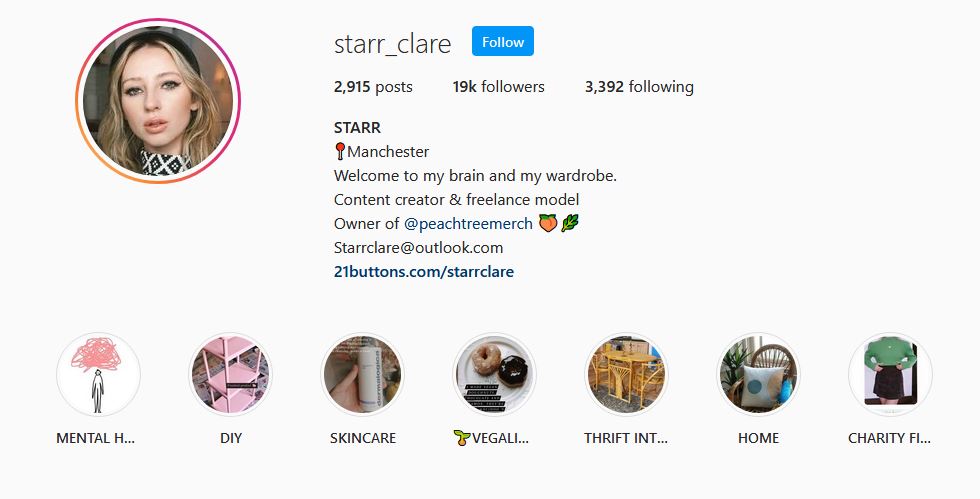 Missed the DIY boat over the first lockdowns? It's never too late to try your hand at decorating, especially now we're spending lot more time at home.
But that doesn't mean you need to be a DIY pro to spruce up the place, either. If you're looking to revamp your living quarters with minimal effort, take a leaf out of Starr's book. And before you get started, if you don't have it already, download Pinterest immediately.
"There's so much inspo on there," says the social-savvy Mancunian. "Instagram is great for inspiration too, I love the save feature it has. You can save images you like into different folder categories and look back on them on days you're wanting to create. Use them as a guide and put your own spin on it."
A table set of dreams, this wicker charity-shop find is one of Starr's greatest ever hauls.
This is where that all-important patience comes back in.
To really hit the jackpot on your future second-hand shop, it's important to keep your interior vision in check. You might strike gold and find a wealth of eccentric items, but are they all in keeping with your theme? If not, be prepared to leave and try another day, advises Starr.
Helping you achieve that aesthetic you've always dreamed of, the freelance model has some solid advice for not going overboard… especially if you're a bit short on space.
"Avoid too much clutter," Starr suggests.
"Make the most of natural light and put little corners to good use. I love using vinyl too. I've put some Moroccan tile vinyl onto the kitchen tiles and it's such a lovely little feature."
Staying grounded in the virtual world
Let's face it, things have gotten a little weird over lockdown.
The pandemic obliterated small talk, it's put an abrupt stop to catchups in the office… and there's definitely no more nights out that accidentally turned into 48-hour events.
What once was a normal get-together with your mates over a beer now seems alien to us, if not on our laptop screens or phones.
For Starr, this virtual world is something she's been accustomed to for a while, given the home-based nature of most of her work.
That said, it hasn't made her increasingly online life any easier. Encouraging us to stay on top of our self-care over lockdown, the Peach Tree Merch owner tells us: "When you're working from home a lot and always watching other people's lives from a screen, it can be easy to compare yourself to others."
"I find myself taking breaks from Instagram a lot now. I've noticed that scrolling through my phone all day looking at other people's lives and trying to please other people can be so draining on my mental health. Taking a step back and living in the here and now can bring you back to normality. I've stopped taking my phone everywhere too. Now when I'm going for a walk or getting groceries, I can actually enjoy it without the distraction," she tells us.
Driven by the idea of what feels right rather than what looks good, Starr's following appreciates her honest approach when it comes to posting content. So, if you're looking to venture down the same path, don't feel like you have to post really out-there material to stay relevant: "I think my followers like the fact that I'm honest and show my real life on Instagram. I also think it's super important to talk about mental health and break the taboo."
And as for her main inspiration behind the gems she shares with the world? Well, that comes in no other form than our great city.
"Manchester has always influenced my content. Be it the music scene, art galleries or architecture. I'm proud to be a Manc, I love the strong and welcoming community."
And if the 'gram is anything to go by, the community certainly loves Starr, too!
Loved learning how to thrift with Starr? She's sharing her best DIY hacks and hauls over on Instagram right now – go take a look!
You can also shop the range from her ethical print brand, Peach Tree Merch, here.