Style
LIEF: The sustainable clothing swap shop taking over Afflecks
It's finally time to have that wardrobe declutter you've been putting off. Mancunian brand LIEF is here to help.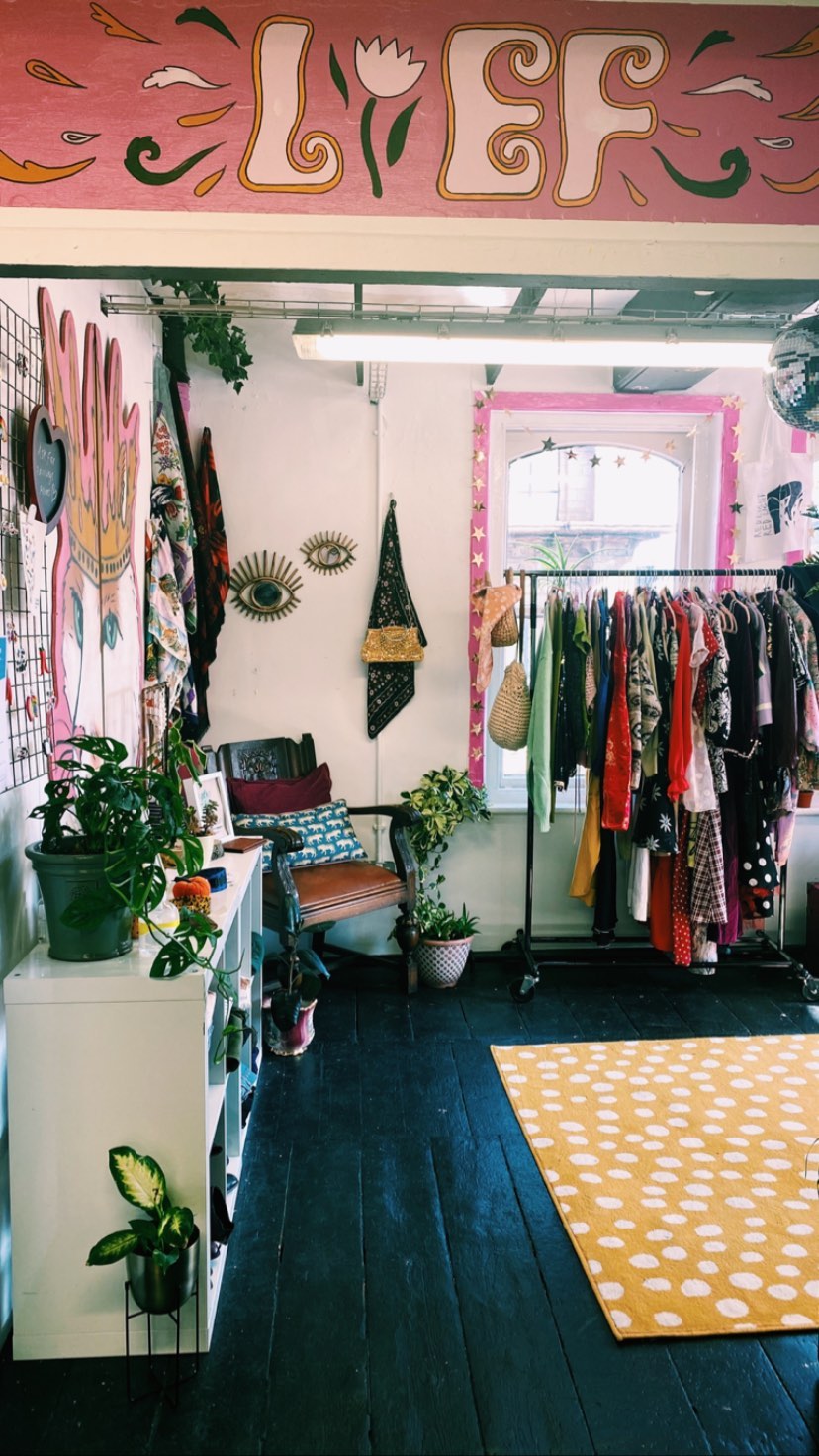 Lockdown hasn't been kind to our wardrobes. The boredom-busting online shopping sprees may have temporarily filled a hole, yet we're somehow still living in the same three pairs of joggers on a loop.
A wardrobe declutter is desperately needed once lockdown is finally lifted, and there's no better place to turn for help than Afflecks in Northern Quarter.
Up the winding stairs on the third floor of this labyrinthian shopping centre is a little place called LIEF: A self-described 'swap shop and Dutch vintage treasure trove'.
First launching in September, the brand specialises in sustainable style – functioning as a store where Mancs can discover some hidden gems while giving their old clothing to a better home.
"I used to run swap shops as an event at festivals and local coffee shops", says Hannah, who co-runs LIEF.
"I decided to anchor it as a little HQ so we are there every day if someone decides they want some new clothes!"
LIEF was founded to counter the current trend of shaming people that shop at more affordable high-street brands out of necessity, recognising that sustainable options aren't always accessible.
"This is where sharing tips and information on other options such as secondhand stores and swaps become super useful", Hannah says.
By providing a simple, informative swap-shop service – LIEF is making it refreshingly easy for local shoppers to get their hands on sustainable clothing.
The company charges £4 per item or 3 for £10 to swap, and you will then receive points based on LIEF's system – 10 for jackets, 8 for jeans and so on.
After that, you can enjoy your own shopping spree and spend your points on a variety of items (which also have cash prices in case you want to buy them straight up).
LIEF customers are issued with personal record cards, so you don't have to feel pressured into spending all of your points at once.
LIEF's store will be reopening in April in accordance with Government guidelines – offering a selection of accessories, art, candles and gifts made by independent artists as well as clothing.
But the swap shop will also be making its online debut in spring – increasing LIEF's presence (with their social media account already being used to champion other small businesses).
Hannah comments: "Our website will be live in April, which has been specially designed so customers can upload photos of their clothes, receive points for them into their virtual wallet within 24 hours, and spend them either online or in store!"
You can check out LIEF's Instagram for all of their clothing inspiration and to be the first to know when their online swap shop launches.