Travel & Tourism
Ancoats toilet block turned into luxury Santorini-inspired apartment
This place is beautiful!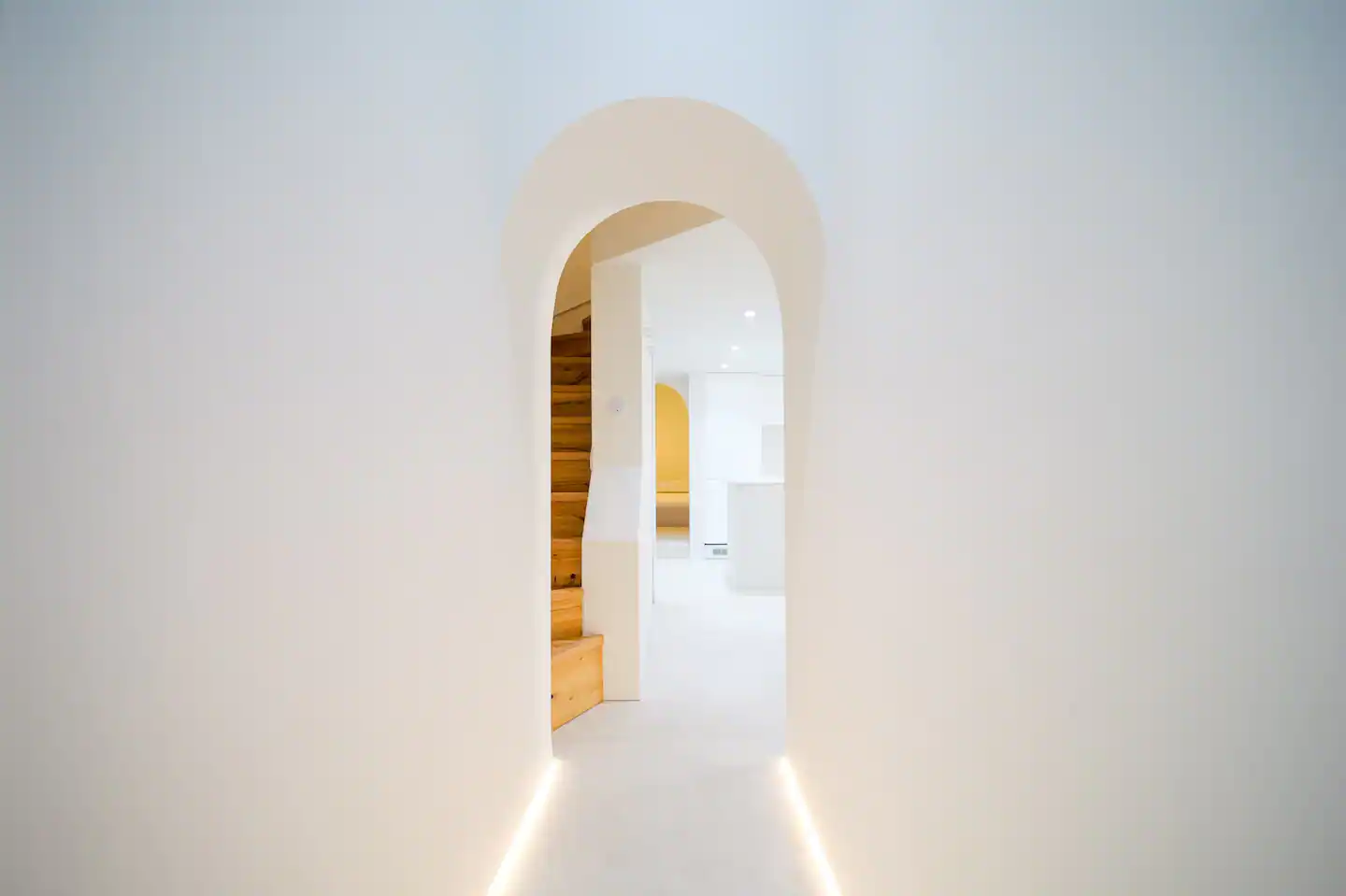 A former toilet block in on of Ancoats' many mill buildings has been transformed into an ultra-luxury apartment inspired by Santorini.
With architectural arches, wooden furniture and soft whites everywhere, it will transport you straight to the Aegean sea.
The beautiful luxury serviced accommodation comes from The Jacksonheim Boutique, which is also behind several other destination-inspired apartments around the city.
There are flats themed around neighbourhoods like Williamsburg, Brooklyn and Manhattan in New York, as well as Scandi, Japanese and Chicago-influenced homes.
This latest property, known as Santorini Boutique, has taken shape in an old factory mill's toilet block.
It's now a two-bedroom apartment that reflects the aesthetics of the Greek island.
Inside, there's a purpose-built mezzanine level forming a sleeping nook, bespoke furniture, and stunning curved ceilings much like those found in Santorini itself.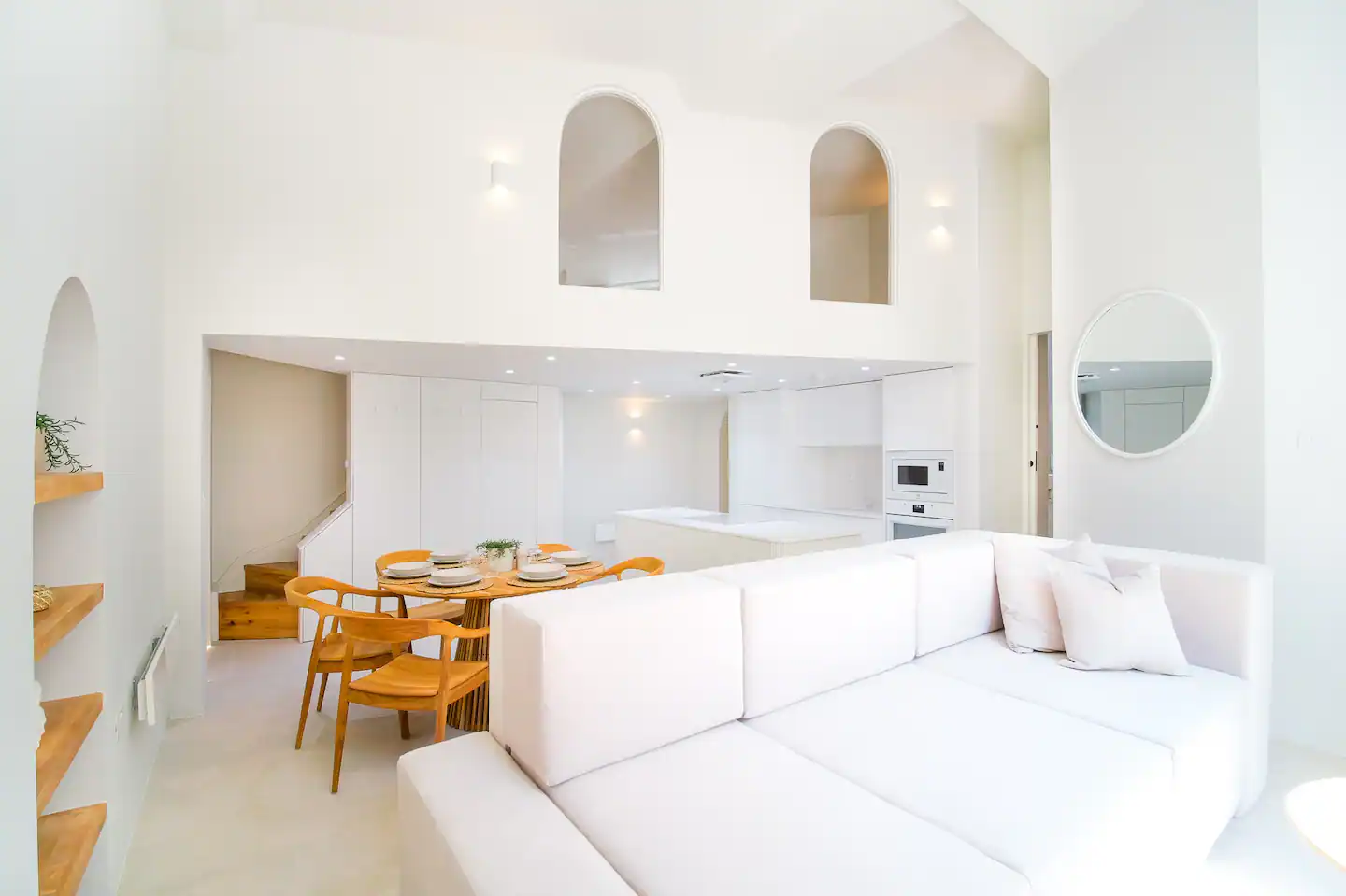 Jacksonheim Boutique says they want the home to be 'a Mediterranean escape' in the midst of Manchester's gritty charm.
Amenities included when you rent the property include high-speed WiFi, Smart TV with Netflix and Prime, a full kitchen, and luxury toiletries.
Jacksonheim Boutique say: "At the heart of our design philosophy is drawing inspiration from our team's travels and experiences.
"After a colleague's journey to Greece, we couldn't resist incorporating elements that evoke the enchanting allure of the Mediterranean. Inspired by the sun-kissed landscapes of Santorini, we infused this urban oasis with a touch of Greek elegance, creating a harmonious fusion of cultures within these walls."
The Santorini Boutique apartment in Ancoats is priced from around £166 per night and sleeps six guests.
You can find out more at www.jacksonheim.co.uk/apartments/santorini-boutique/.
Featured image: Jacksonheim Boutique