Travel & Tourism
Nicky Butt surprises Salfordians by handing out free holidays in Media City
God, we could do with a holiday right now.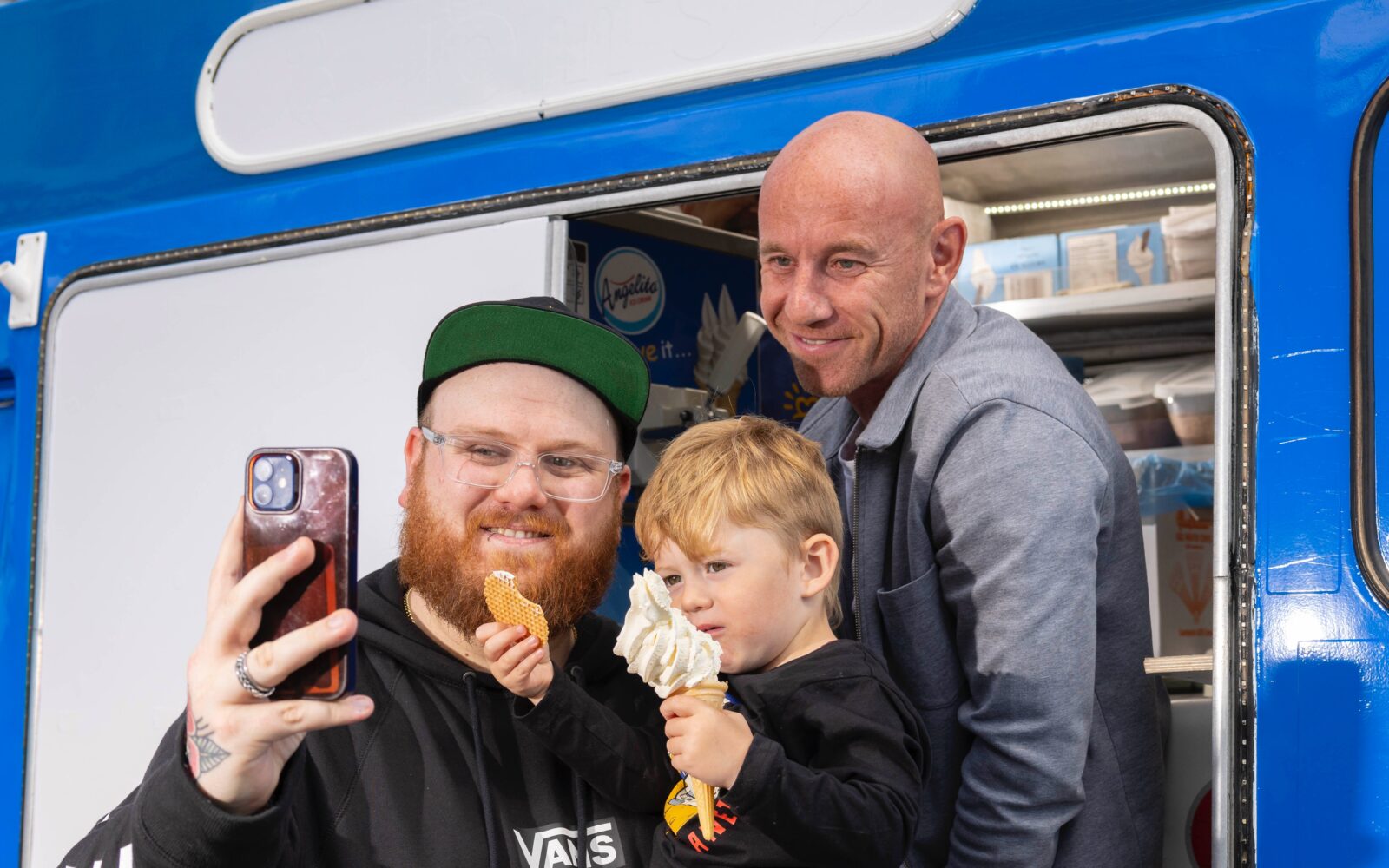 Former Manchester United midfielder and Salford City FC's CEO, Nicky Butt, surprised nearby locals with free ice creams and free holidays this week. Now kicking ourselves that we don't work in Salford Quays.
Popping up in a little blue ice cream van over in Media City, the Class of '92 legend and Ammies boss teamed up with the Salford City's new sponsor loveholidays to hand out not only free scoops to Mancs in the area but a few free getaways to five lucky sods.
The club have recently signed a new partnership with the UK's largest online travel agent for the 2023/24 season, with the affordable holiday provider sponsoring matchday highlights and offering exclusive holiday-themed competitions for fans throughout the year. Mint.
All that being said, the company didn't just wanna be yet another football sponsor and so they roped in Butt and Salford defender Liam Shephard to help hand out the free ice creams and make five fortunate Salfordians' day, maybe even year, by surprising them with a free holiday.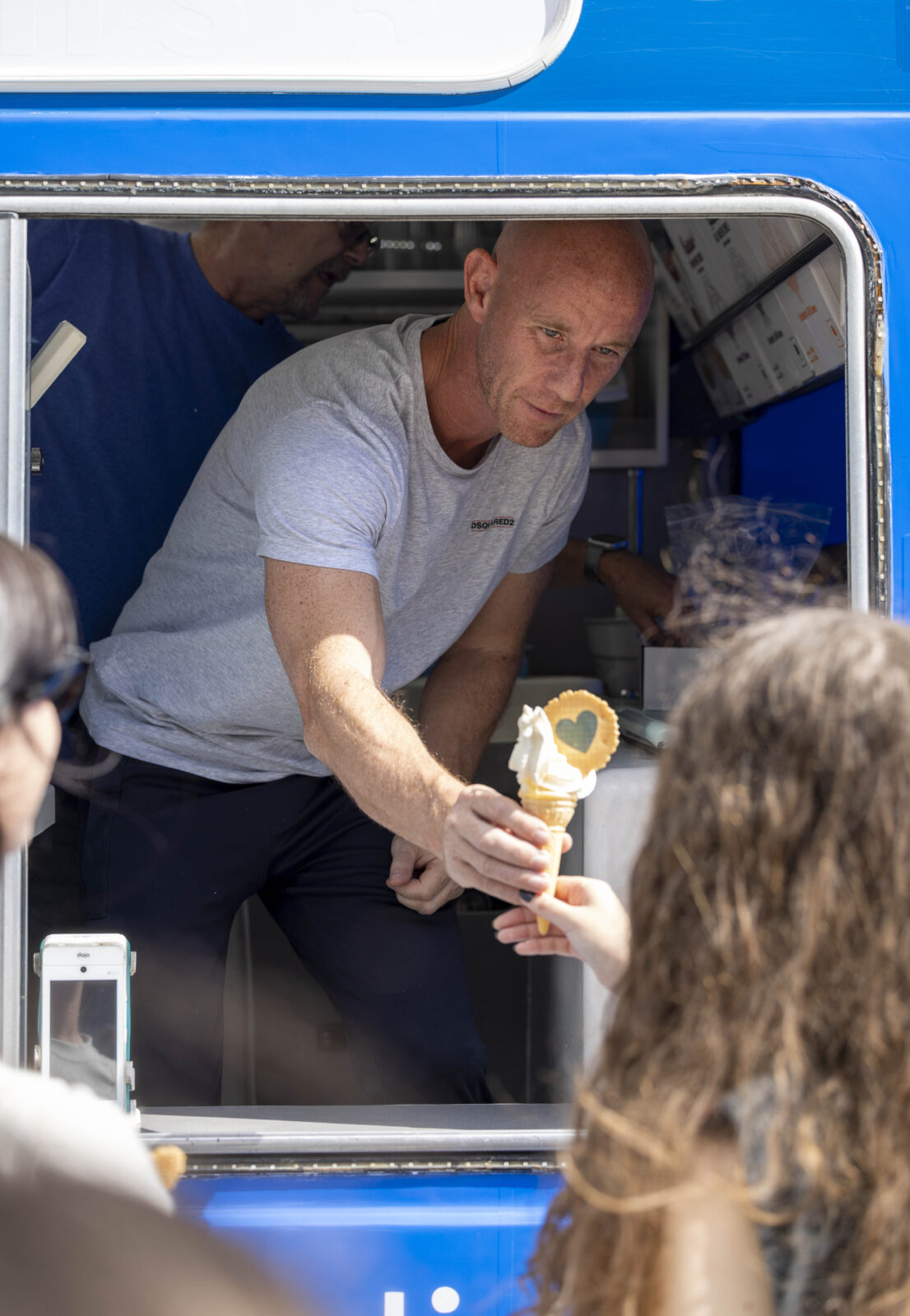 Read more:
Parking the loveholidays ice cream truck up in the MediaCityUK precinct to serve up a taste of summer on one of the few sunny days we've actually had over the past couple of months, the pair put in a different shift from their every day by doing their best impressions of the Great British ice cream man.
Speaking on the new sponsorship deal and the fun event, Salford's Marketing Director Katy Leeson said, "We're pleased to welcome loveholidays on board for the 2023-24 season, and we are really looking forward to working closely with them.
"As a club, we want to work with the right partners, and as a growing brand looking to offer the lowest-priced holidays for our supporters and the Salford community, this is a great opportunity."
As for the brand itself, Chief Marketing Officer Al Murray added: "We're delighted to be joining
Salford City Football Club as its official holiday partner and to celebrate our partnership, we wanted to bring some sunshine to Salford with the help of Nicky and Liam."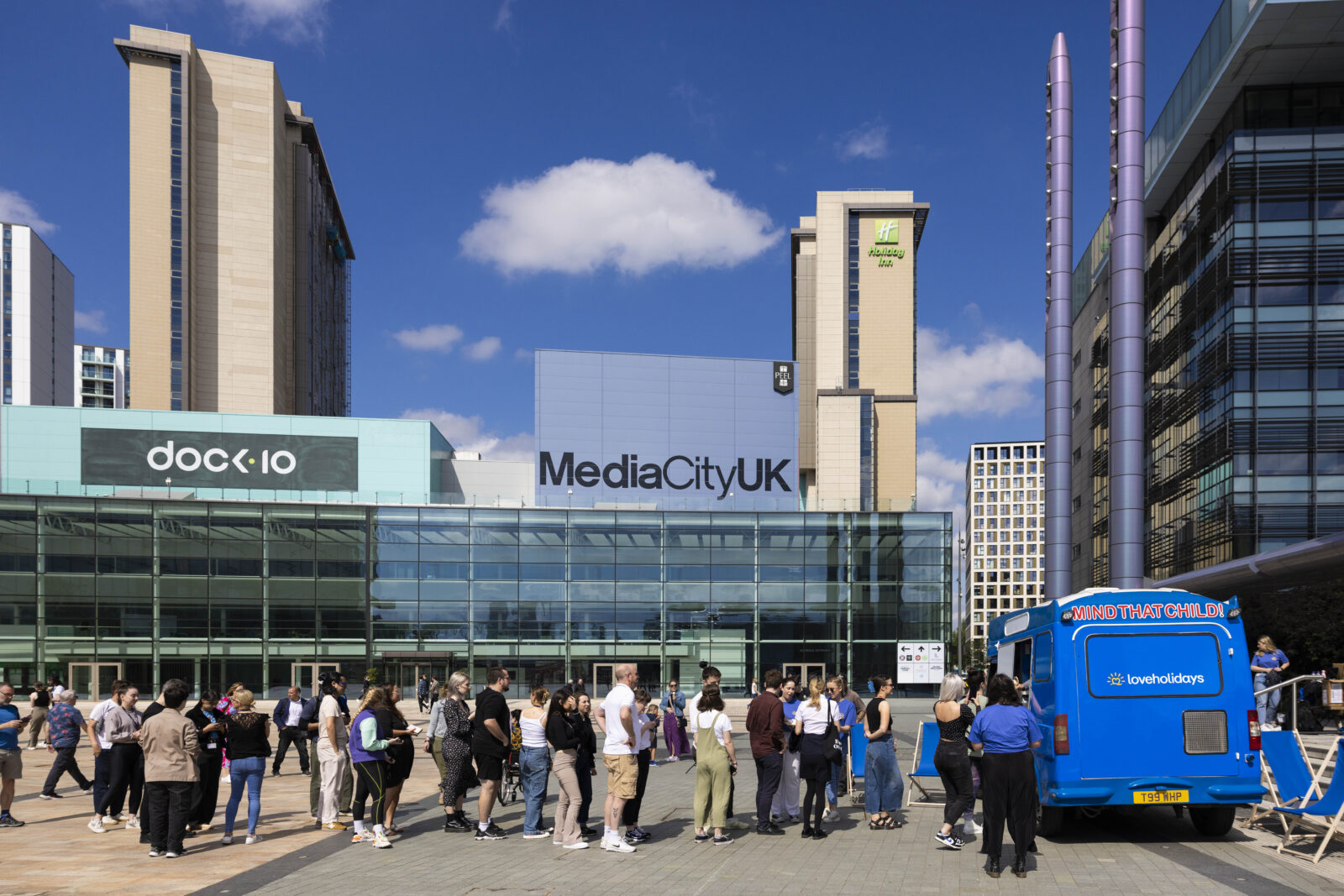 What a great little campaign, well done, guys. Next time though, instead of the Quays can you do it more central — maybe just outside The Manc office? Nice one, cheers.
For all the latest news, events and goings on in Greater Manchester, subscribe to The Manc newsletter HERE.
Featured Image — Ben Stevens