Trending
Aldi is selling pet steps for £5.99 so little dogs can climb onto sofas or beds
The 'Pet Collection Plush Pet Stairs' are specially-designed to help them get up and down from higher levels.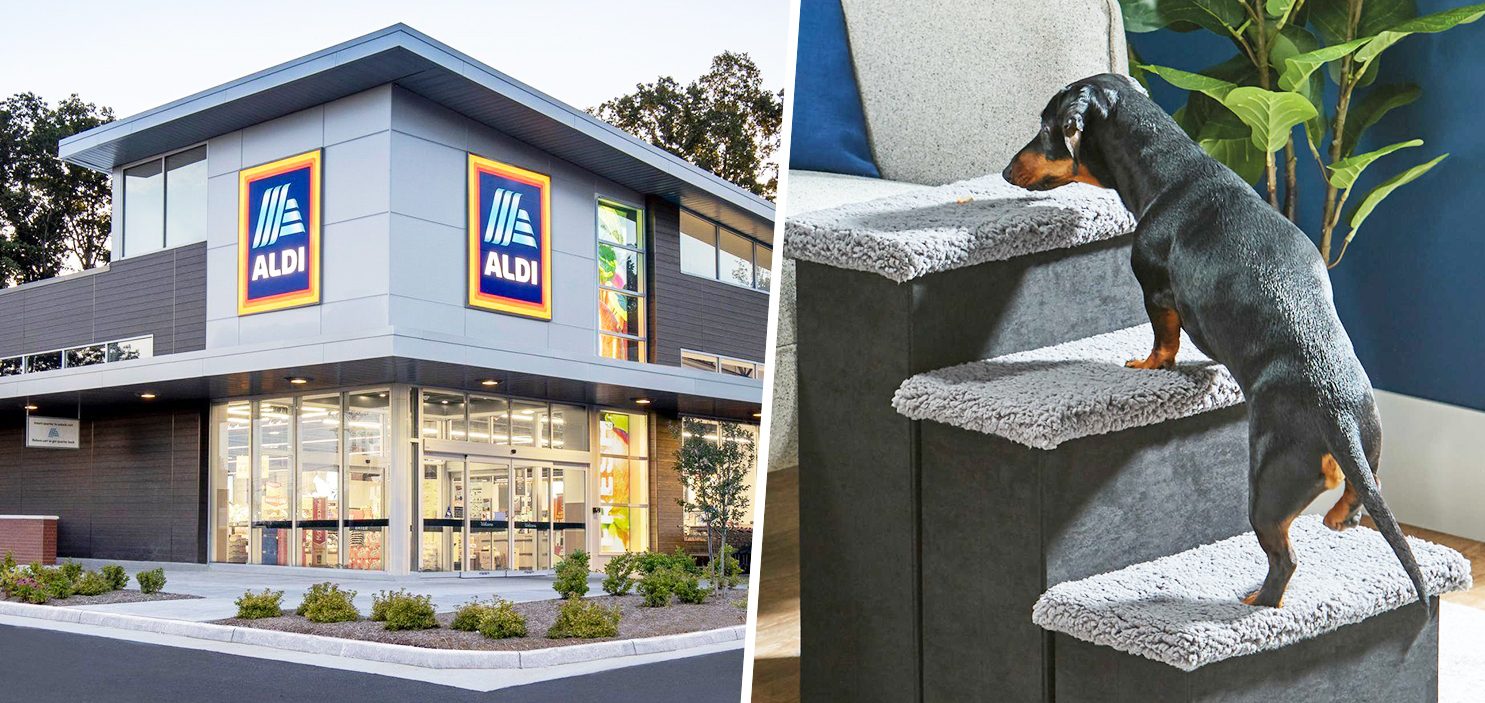 Little legs and big climbs aren't usually compatible, which is why they often need a lift up from time to time.
As most animal lovers will tell you, our pets are our best friends, but while not everyone is that fond of having them climb on furniture, for those who don't mind it, or even actively encourage it, budget supermarket retailer Aldi is selling some handy pet stairs, and there's probably more benefits to them than you initially realised.
Suitable for cats and small dogs up to 15kg, the Pet Collection Plush Pet Stairs are specially-designed to help them get up and down from higher levels.
According to the product description on the Aldi website, with fabric that's soft to the touch and can easily be wiped clean, the Pet Collection Plush Pet Stairs are perfect for assisting small pets in climbing and descending from higher levels.
They're compact, lightweight, and incredibly-easy to relocate when required.
The steps part can also be removed too, and then underneath, there's also some great storage space to store all of their favourite toys.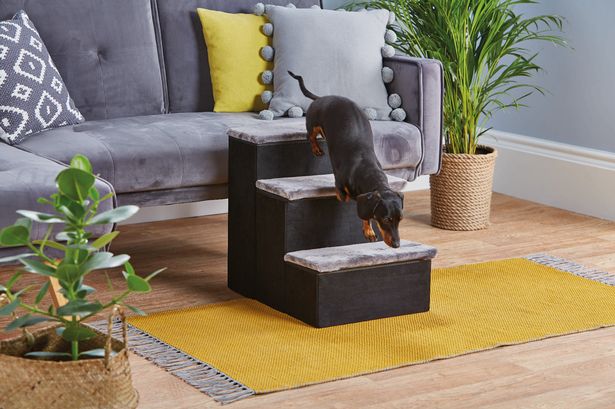 The best bit? The stairs have recently been reduced to the bargain price of £5.99.
One happy shopper shared the pet stairs in a post to the ever popular Extreme Couponing & Bargains UK group on Facebook this week, and it went on to amass thousands of likes and comments from other pet owners keen to get their hands on the cute invention for their four-legged friends.
The shopper explained that her dog struggles to get down from her bed as it's too high, and so the stairs have been "ideal".
Read more: Aldi is selling a heated dressing gown and it's the perfect winter warmer
Commenting on the post, one shopper agreed: "We have one for our little dog and she uses it every day", while another shopper joked: "Never mind pets I could do with one of these for myself."
People looking to grab the pet stairs will need to keep their eyes peeled and their fingers crossed as they head on down to their nearest Aldi store, and you can check the opening times of your local branch via the Store Finder here.
You can grab the Pet Collection Plush Pet Stairs from the Aldi website here.
Featured Image – Aldi UK & Ireland