Trending
Aussie football star Jack Ginnivan criticised for wearing Jeffrey Dahmer Halloween costume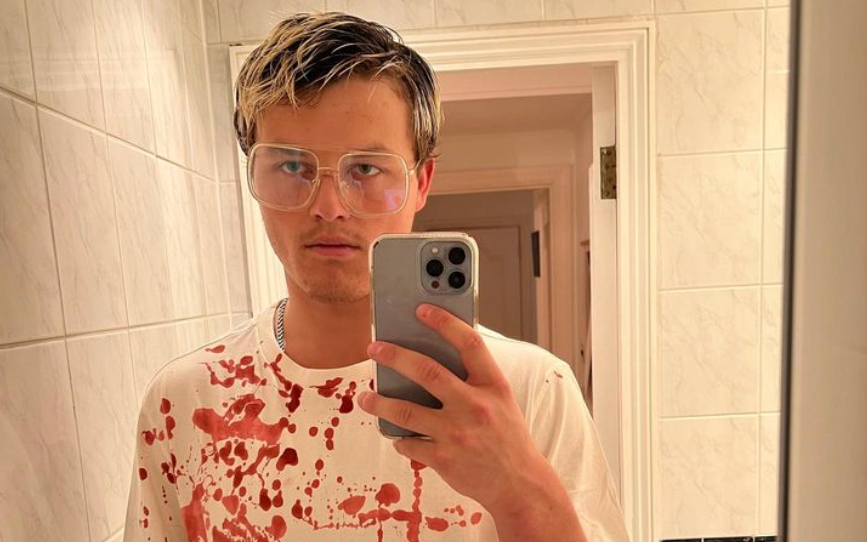 An Aussie football player is being slated online after posting a picture of himself as Jeffrey Dahmer for Halloween this year.
The annual holiday might be over, but Australian rules football star Jack Ginnivan has sparked outrage and intense debate on social media after choosing to dress as the infamous serial killer for this year's celebrations.
He shared his blood-soaked Jeffrey Dahmer costume on Instagram with the initials 'j.d" as the caption, but many of those in the comments were quick to chastise him for being "tone deaf", branding the look in "bad taste" and reminding him that the victims' "families are still grieving" to this day.
Despite some support from those who feel it was merely a costume and a "joke", given the horrific nature of the real-world figure's sordid history, many have agreed it is a rather insensitive choice.
The 19-year-old plays for Collingwood Football Club in the Australian Football League (AFL) and posted the picture the day on Thursday but is yet to issue a response following the backlash.
Nevertheless, a misguided attempt at an edgy Halloween costume or not, most fans and the general public alike have described the stunt as "disappointing and disgusting."
In case you were somehow unaware of the sheer severity of his crimes, Dahmer admitted to killing 17 people as well as numerous other unthinkable charges including mutilation, cannibalism and necrophilia.
Read more:
Rather concerningly, the popularity of the costume increased this year following Netflix's recent biopic, Dahmer – Monster: The Jeffrey Dahmer Story, with various online fancy dress retailers stocking Dahmer costumes and serial-killer-related items.
In fact, the troubling trend saw eBay have to take pre-emptive action by banning the sale of Jeffrey Dahmer costumes and items relating to the killer's appearance.
As for Ginnivan, neither his team nor the AFL has issued a statement addressing the incident at this time and it remains to be seen whether any disciplinary action will be taken.
For all the latest news, events and goings on in Greater Manchester, subscribe to The Manc newsletter HERE.
Featured Image — Jack Ginnivan (via Instagram)