Trending
Deliveroo launches food donation collection service to help hungry Mancs this Christmas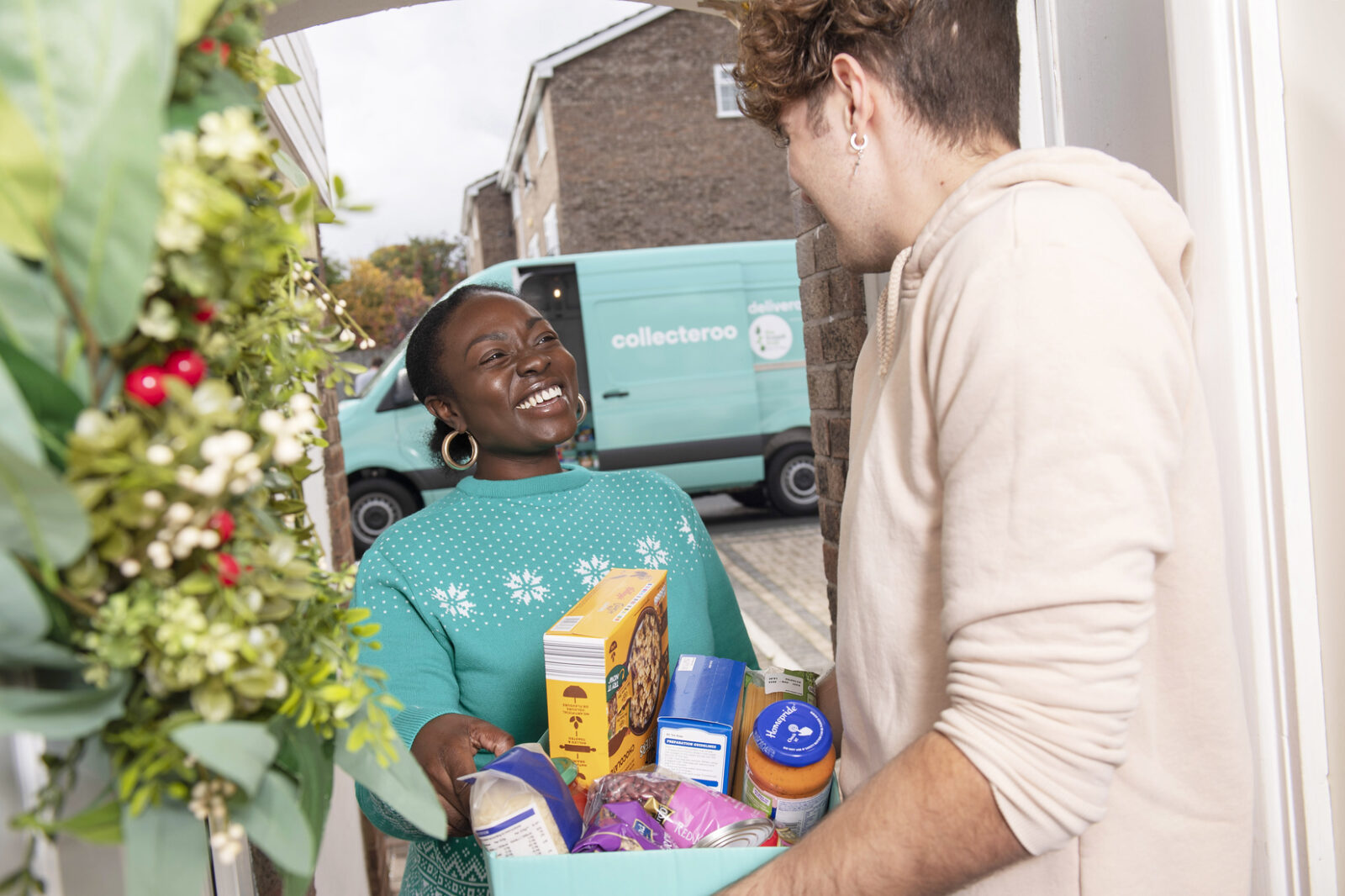 Deliveroo has launched a new food donation collection service across Manchester to help those facing hunger this Christmas.
'Collecteroo' has been launched in partnership with The Trussell Trust.
Ahead of the festive season, and after research commissioned by Deliveroo revealed that over 74% of Brits have unopened food items in their cupboards that they would happily donate to food banks, the food delivery service has joined forces with the Trussell Trust to help the foodbank charity get closer to providing the 1.3 million emergency food parcels that it expects will be needed over the next six months.
The launch of the new 'Collecteroo' service also comes after the Trussell Trust launched an emergency appeal for the first time in its history to meet a "devastating rise in need".
The charity says it's used up all its "reserve stock" that would normally help maintain supplies across the winter months at its 1,300 food bank centres.
Mobile 'Collecteroo' e-vans will collect unopened and in-date food items from people's homes and deliver them to some of the food banks in the Trussell Trust's network, not just in Greater Manchester, but at other major UK cities like London, Birmingham, Glasgow, and Cardiff.
The food collections will start on Monday 12 December in Manchester and end on Saturday 17 December in London.
'Collecteroo' will be able to pick up various types of long-lasting products across the five-day period, with the Trussell Trust encouraging people to donate the following nutritional food items, where possible:
Tinned fruit
Tinned meat / fish
UHT milk
Tinned tomatoes / pasta sauce
Sponge or rice puddings
Long-life juice
"Our partnership with the Trussell Trust has already provided 1.5 million meals to food banks and communities across the country," explained Will Shu – CEO and Founder of Deliveroo.
"Our research highlights that people have food in their cupboards that they would like to donate, so working closely with the Trussell Trust, our 'Collecteroo' service will help make it easier for people to donate by connecting local residents to local food banks."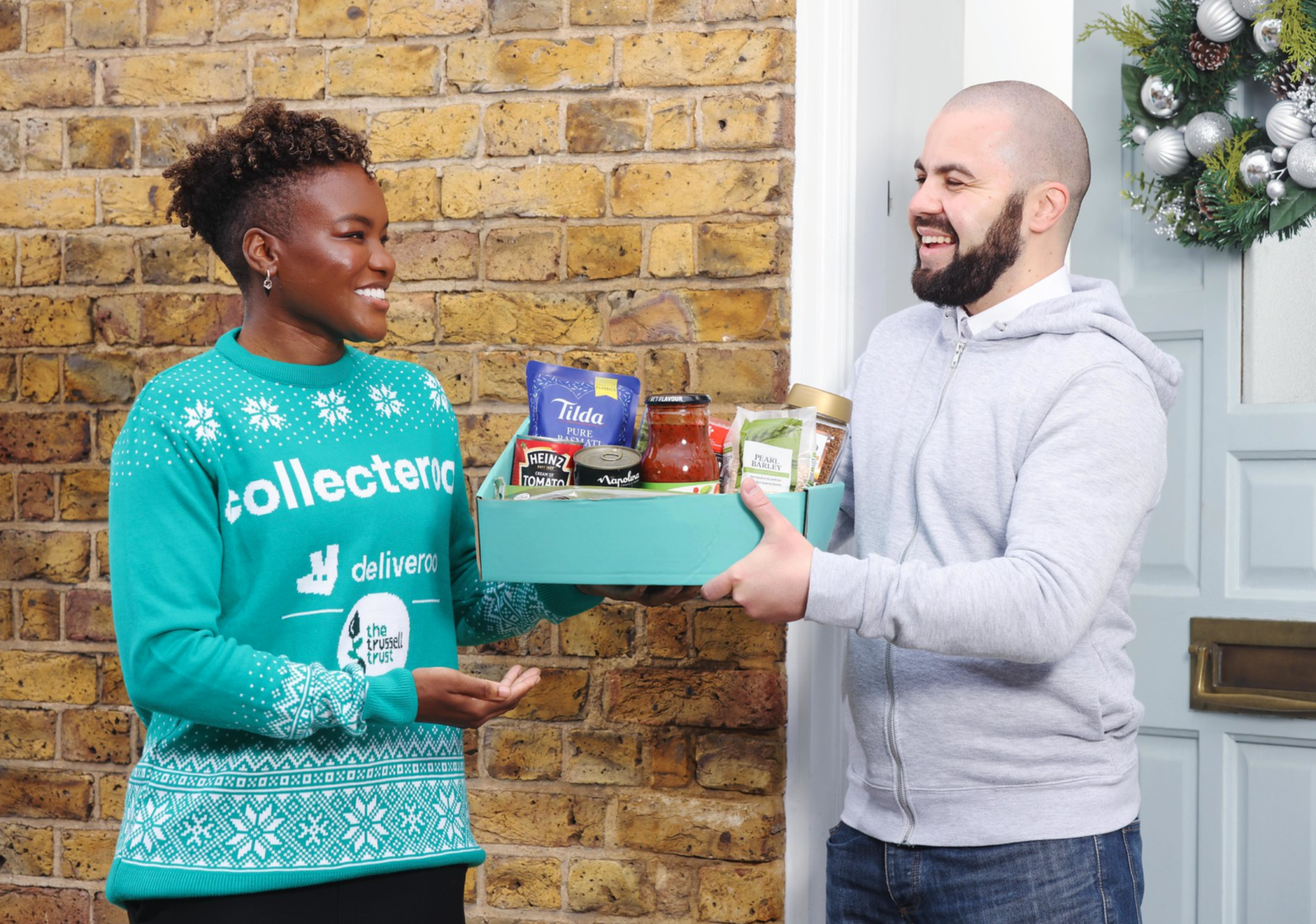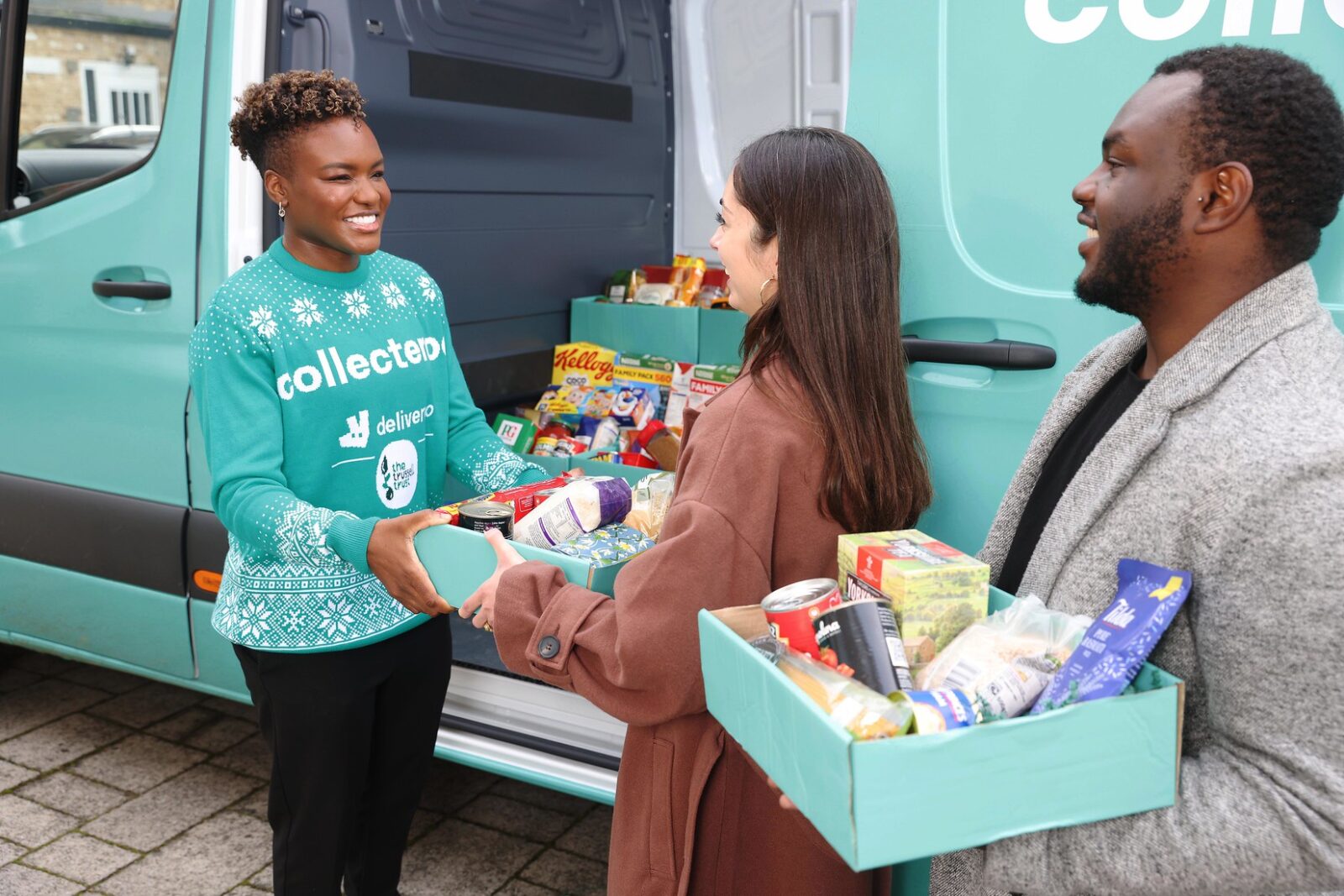 Danni Malone Director of Network Programmes and Innovation at the Trussell Trust, added that the 'Collecteroo' initiative will "make a real difference to our food banks in these cities by making it easier to donate and helping to ensure that they have the stock they need to keep going this winter."
Read more:
Manchester residents who want to arrange a food collection from their home can apply here before applications close on 28 November.
Find out more about the 'Collecteroo' campaign here.
Featured Image – Ben Stevens (via Deliveroo)