Trending
Droylsden couple raise over £2,600 for charity after transforming their garden into a grotto
All the money raised will be donated to children's cancer research charity Kidscan.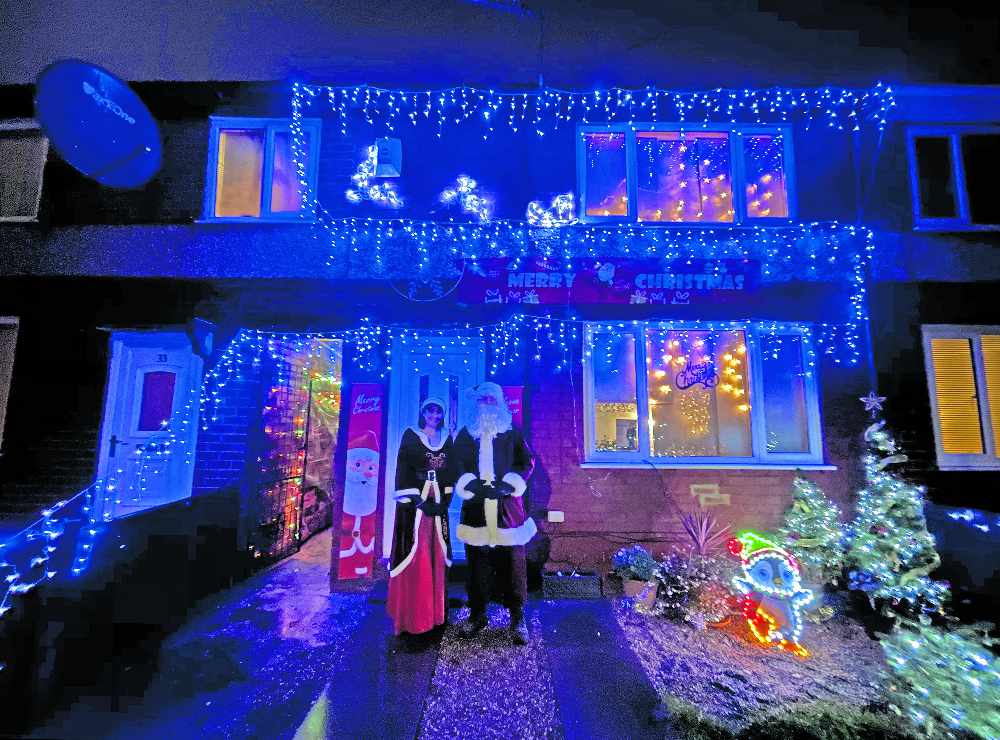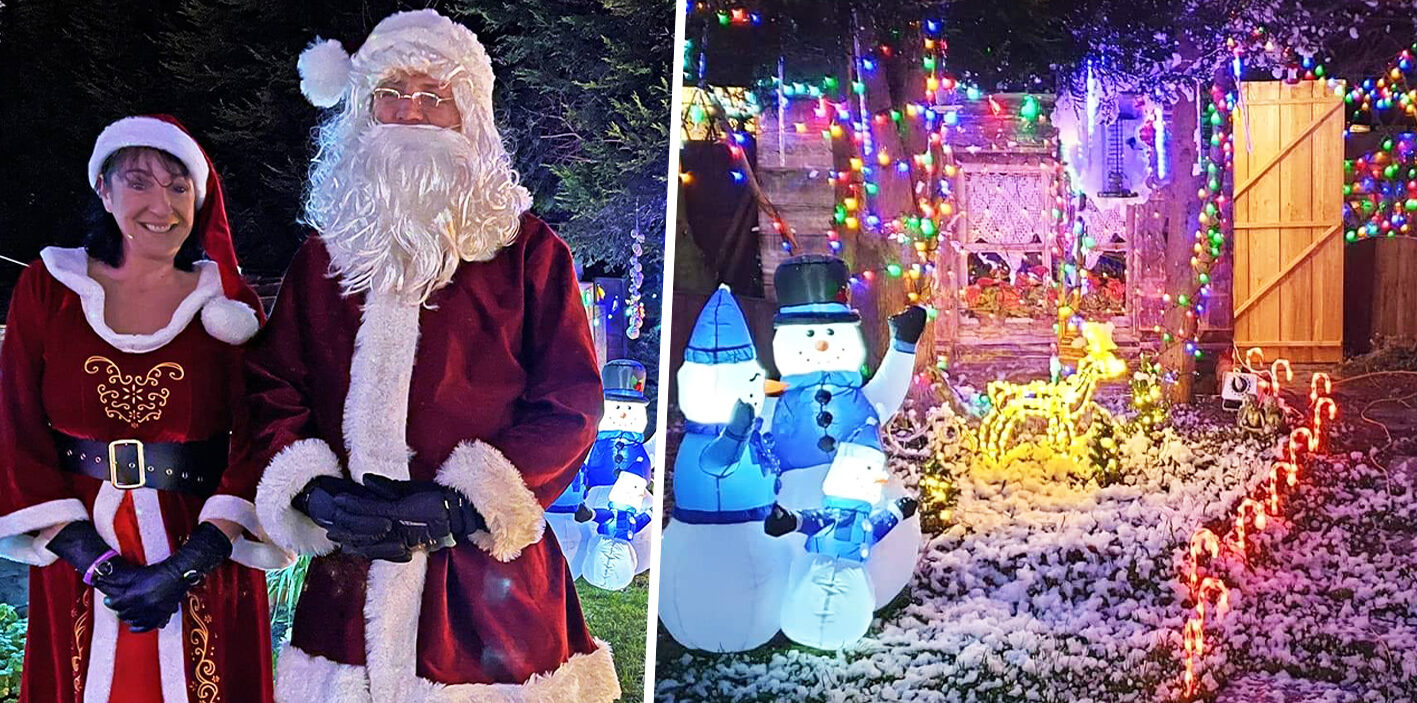 A couple from Droylsden have raised thousands of pounds for charity after turning their home and garden into a Christmas wonderland.
Sue Farkas and her partner John Charlesworth originally decided to transform their back garden into a grotto simply for their grandchildren, but after putting so much hard work and love into creating the festive experience, they thought they would extend the invitation to children right across the local community.
And after a helping hand from family, friends and members of the public, the community heroes managed to welcome over 450 children to the event.
Each child lucky enough to visit the event was warmly welcomed by Mrs Claus, before being taken to the grotto to hear a stories from Father Christmas himself, getting the chance chat about the year that they've had, and finally receiving a small gift to take away with them.
The entire makeover – which took the couple three weeks to complete – saw lights, trees and characters all transform the exterior of their home and back garden into the winter wonderland.
Speaking to the Tameside Reporter ahead of the grotto opening earlier this month, Sue said: "We've put up lights around the trees, put up Christmas trees, reindeer and snowmen, everything really.
"It was just an empty garden before we started.
"There are [hundreds of] children booked in total [and] I'm just hoping they're gobsmacked – we just wanted to make them smile.
"They've had a rough year and it's been hard, so we just want to bring a bit of cheer."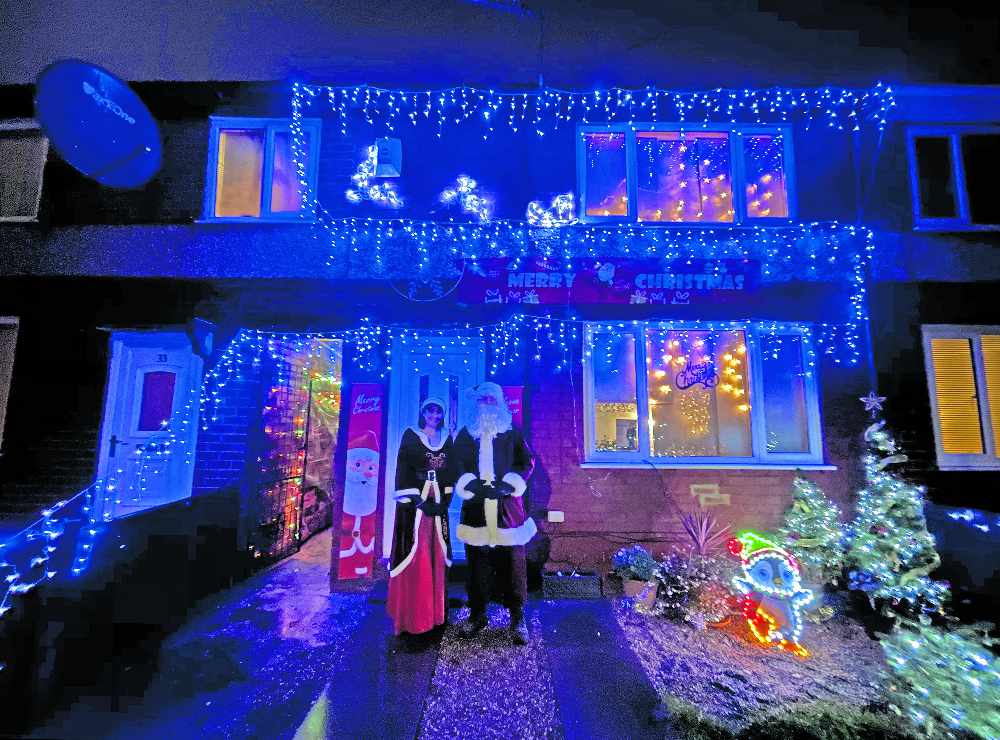 What's more is that on top of spreading some much-needed seasonal cheer, Sue and John also decided that all of the money raised from the event would be donated to a charity of importance to them – children's cancer research charity Kidscan – with the public also welcome to make additional contributions.
The pair chose to set up a GoFundMe page to accompany the funds raised throughout the event.
"It is close to our family because we've lost quite a few members of our family to cancer. It is a good cause and they really need all the money they can get this year," Sue explained.
"They've lost so much money due to the pandemic over the last couple of months and it's a good cause."
Alison England – Community Fundraising Manager at Kidscan – has commended the couple for their fundraising efforts at such a crucial time, adding: "I saw a post on the Droylsden Facebook group as I live in Droylsden myself, and saw that John and Sue were going to do a Santa's grotto all in aid of charity.
"I contacted them to ask whether they would consider raising money for Kidscan Children's Cancer Research and they agreed. Having had family experiences of cancer they jumped at the chance to support our charity.
"I went along and had a chat with them about their plans and they explained that they will be giving each child a selection box and offering parents mince pies and mulled wine."
"[so] I set about contacting local businesses for donations of these items."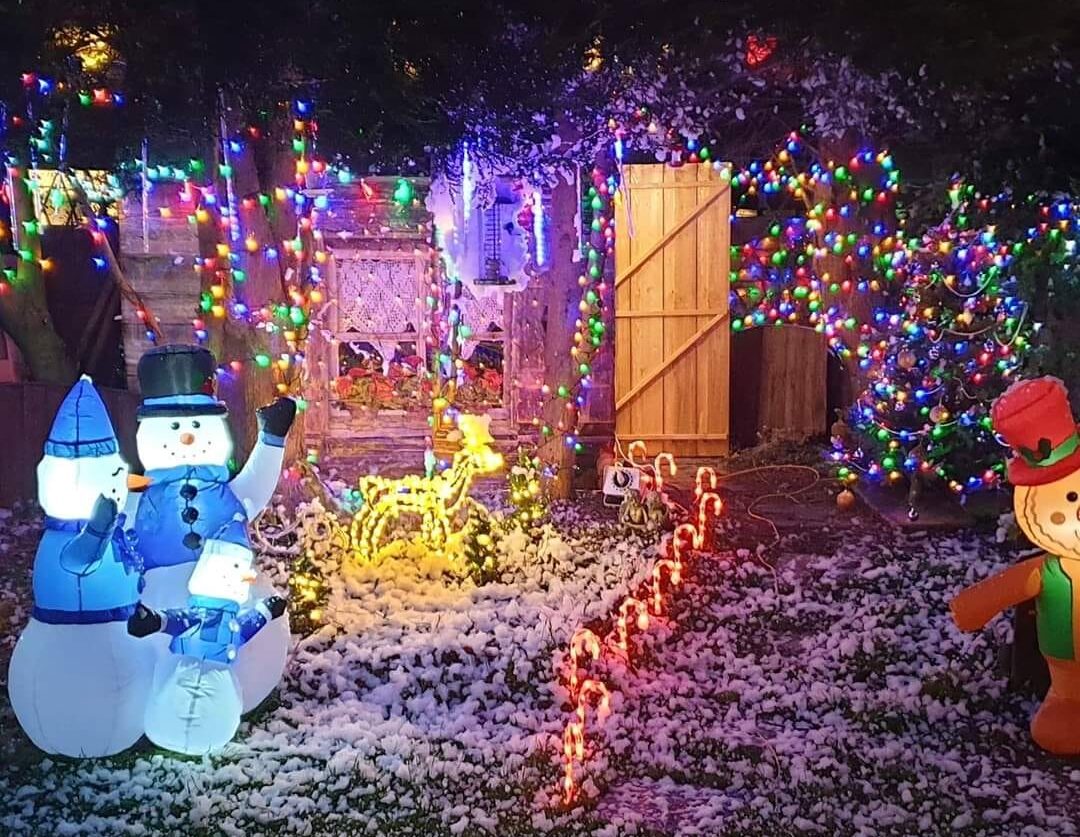 Alison continued: "Iceland, Quality Save, Spar, Tesco amongst others, all gave generously. Local people have also donated trees, decorations and lights.
"Sue and John have gone to great expense to decorate their entire house – front and back and turn it into something truly magical.
"They have ensured they are following all government guidelines and ensuring social distancing at all times."
As a result of all the hard work gone into the event, Sue and John have managed to raise a whopping £2,612.54 and counting, with Alison adding that the money raised will go towards vital research into finding new and improved treatments for children with cancer.
Currently, children are receiving a watered-down version of adult chemotherapy, and even though 60% of children diagnosed with cancer survive, sadly 60-70% of those children go on to have life limiting, life-altering side effects including learning difficulties, mobility issues and infertility.
"We want to change this and with the help of people like John and Sue, we can do just that," Alison concluded.
How brilliant is this?
If you would like to support Sue, John and Kidscan, you can donate via the GoFundMe page here.