Trending
Fans left concerned after Molly-Mae admits Tommy Fury is away so often he 'forgets' she's pregnant
The 23-year-old influencer said the professional boxer often has to be "reminded" they are having a baby soon.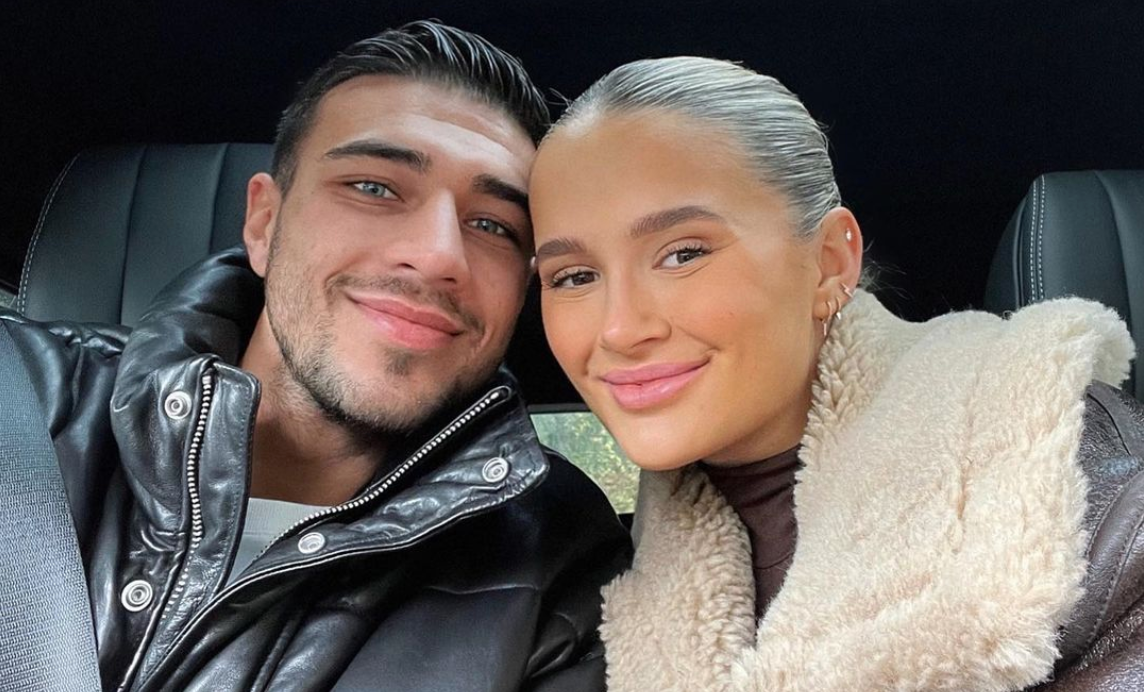 Fans have been left concerned for Molly-Mae Hague after she revealed in a recent interview that boyfriend Tommy Fury sometimes "forgets" she's pregnant.
The 23-year-old influencer and Creative Director of PrettyLittleThing notably announced her pregnancy with the professional boxer back in September 2022 in what is a now-viral social media post seen by millions, all before revealing in a gender reveal video shared shortly after that they are expecting a baby girl.
The young couple famously met on ITV reality dating competition show Love Island back in 2019, and have been together ever since.
But, despite being one of the few couples from their series still in a relationship several years later, Hague as spoken out in a recent interview that is currently doing the rounds online that Fury has been spending a significant chunk of time away training throughout her pregnancy.
Hague added that Fury often has to be "reminded" they are having a baby soon.
In an interview with SportsDirect, when asked if Fury ever talks to her baby bump at all, Molly-Mae explained: "No, I think because he's been away a lot, I think he sometimes forgets, and I'm like, 'You do understand that I'm like two months away from having a child'.
"I just think he has to be reminded because he is away a lot."
After a clip from the interview shared to social media began racking up thousands of views this week, fans of Hague have been taking to Twitter and TikTok to weigh in on the situation, and call Fury out for his absence.
One fan wrote: "That Molly-Mae interview is pretty sad, that's a cry for help right there."
Another fan added: "Not Molly-Mae calling Tommy a deadbeat dad already. He left alone for most of her pregnancy. That's sad honestly."
"Sorry but I actually feel so sorry for Molly-Mae being pregnant with her smiling through the pain in that interview, bless her. Pregnancy can be a lonely time for a lot of women anyway, let alone if your partner is in a training camp and forgets you're pregnant," another fan said on Twitter.
Taking a more direct hit at Fury, another fan commented: "Tommy is not even a successful boxer by any means, so what's he doing that he's forgetting his long term girlfriend is pregnant sorry.
"8 wins in 4 years of a career and they're all against nobodies.
"'He's away a lot' doing what exactly? Primarily communicating via FaceTime when you're SO is heavily pregnant is shameful sorry, it's not like he's the main breadwinner and they'd be destitute if he took a sabbatical."
"Tommy needs to realise Molly-Mae is making enough money for the both of them that he can stay home and give his boxing hobby a rest," commented another fan.
Another person gave their opinion on Twitter: "Work isn't a good excuse for Tommy's absence during Molly-Mae's pregnancy. He isn't even earning as much as her so what is this bread people are talking about.
"Chasing the bag isn't better than being physically present for your pregnant partner.
"Sorry there's still no excuse for him, you people will not convince me otherwise. Pregnancy is hard, and feeling lonely through that journey is tough."
The video then cuts to the pair laughing together and caressing a small baby bump.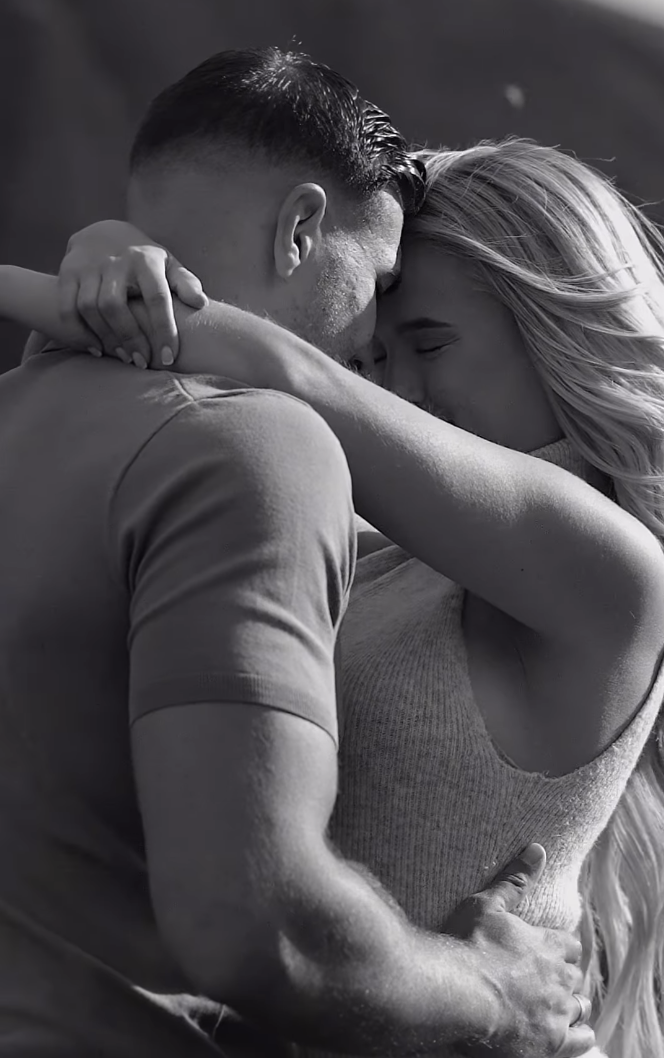 Molly-Mae, 23, is now a social media influencer with a huge following of 6.5 million on Instagram alone, and is also the creative director of Manchester-based retailer Pretty Little Thing.
Meeting on the fifth series of the hit reality show Love Island in 2019, Molly-Mae and Tommy finished runners-up behind winners Amber Gill and Greg O'Shea.
The couple have a combined following of more than 10 million followers on social media.
Read more:
Molly-Mae, 23, is now a social media influencer with a huge following of 6.5 million on Instagram alone, making her one of the most famous influencers in the UK, and she is also the Creative Director of Manchester-based fashion retailer PrettyLittleThing.
Her long-term boyfriend Tommy Fury, also 23, is a professional boxer and the younger brother of two-time world heavyweight champion Tyson Fury.
Featured Image – Molly-Mae Hague (via Instagram)