Sport
Tommy Fury vs Jake Paul fight reportedly agreed for February 2023
If it doesn't happen this time then we're simply going to assume it was never really a serious proposition.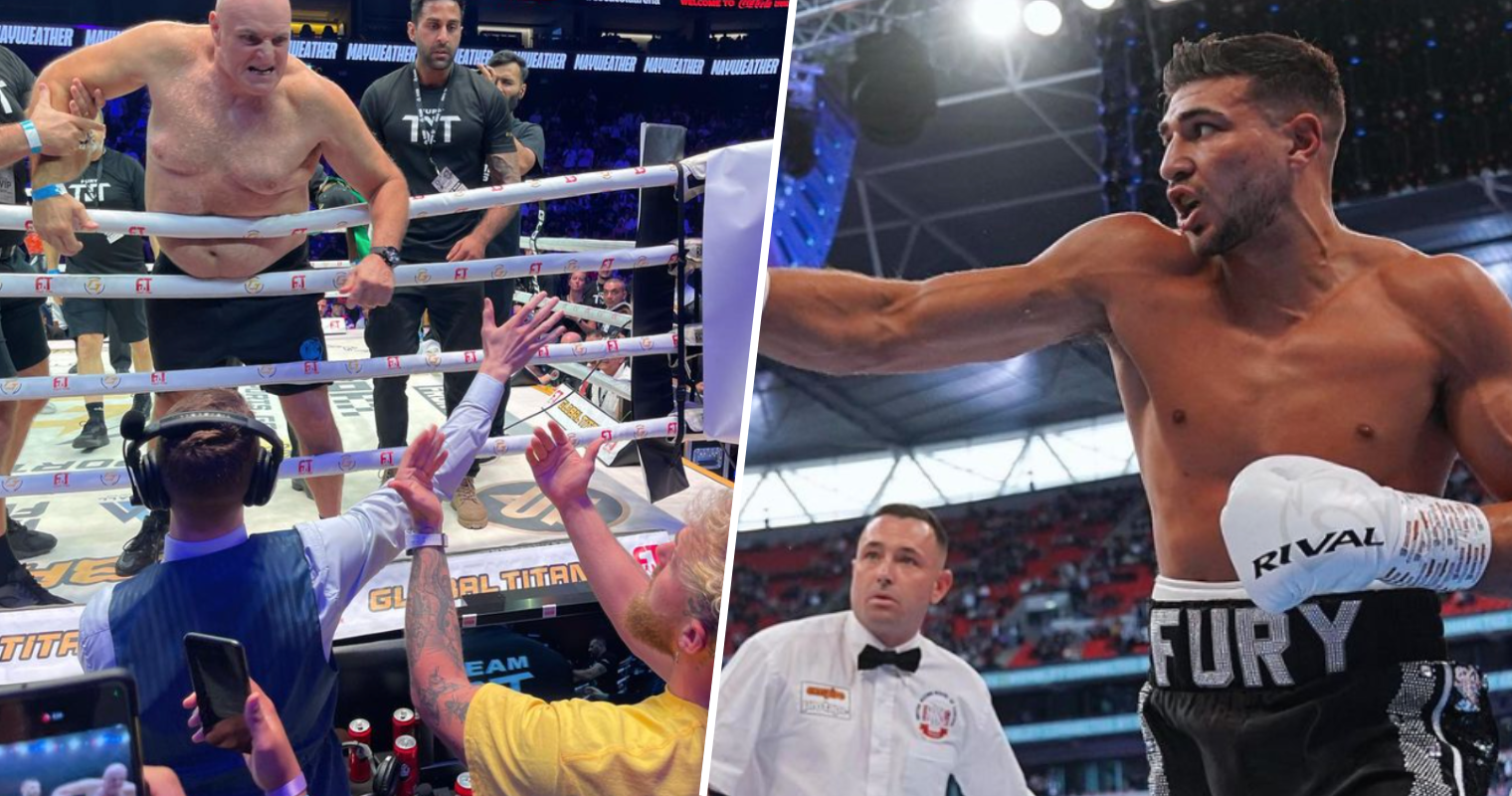 It may not be the long-awaited Fury fight everyone is dying to be announced, but according to reports, Tommy Fury has once again agreed to fight Jake Paul — for real this time (we hope).
The patriarch of the boxing family, John Fury, said on Sunday that after "backing him into a corner", Paul's manager shook hands and "gave [their] word of honour" that a bout between the two fighters will be organised for February 2023.
Despite the Fury camp having pulled out twice before for different reasons, Tommy's dad went on to warn: "if you renege or back out, you'll never live it down". He went on to say that a handshake is more valuable to him than a contract. We just want them they actually fight as promised at this point.
As for the younger Paul brother, he confirmed the agreement on social media by calling out promoter Frank Warren and demanding a contract be signed within the next week or he's "moving on".
The 25-year-old influencer turned boxer also claimed that Warren said the arrival of Fury and Molly-Mae Hague's first child around that time will not be an issue, though we suspect she might beg to differ.
It would seem the breakthrough was made after things got rather heated at the Floyd Mayweather vs Deji exhibition fight on Sunday, when 23-year-old Fury had already warned he was going to "slap Jake Paul in the face" at ringside.
While things didn't transpire that far, Paul went viral for shouting abuse at Fury from the commentary booth and throughout his fight, in general. As a result, the Manchester-born boxer wasted no time in calling him out after the bell rang.
Tommy's fight against Paul Bamba was called off in due to an apparent weigh-in dispute, with the younger Fury brother having to fight Rolly Lambert in a last-minute replacement to try and save the undercard.
However, the fight went un-scored as it was only an exhibition and the pair were booed throughout by the disappointed crowd watching on in Dubai. With that in mind, seeing the minor scuffle between the two camps would have no doubt been one of the biggest highlights of their fight.
Even Big John tried to have a go at the burgeoning American boxer:
Read more:
As mentioned, we've done this dance before and while we hope this fight finally comes to fruition, we're taking this so-called agreement with an ever bigger pinch of salt than we did before.
Both fighters are undefeated in their boxing careers so far (Fury boasting 8-0 and Paul 6-0) and both men have been criticised for not having faced a truly challenging opponent yet.
That being said, there's a reason there is still clamour for this transatlantic fight — if not to prove they can truly box then at least to be done with the soap opera of it all. If the contract is signed and barring any cold feet in the eleventh hour, will you be tuning in to watch Tommy Fury vs Jake Paul?
For all the latest news, events and goings on in Greater Manchester, subscribe to The Manc newsletter HERE.
Featured Image — Jake Paul/Tommy Fury (via Instagram)