Trending
Grandma, 73, goes to Karen's Diner in Manchester – and gives the staff a stern telling-off
Horrified Barbara gave as good as she got.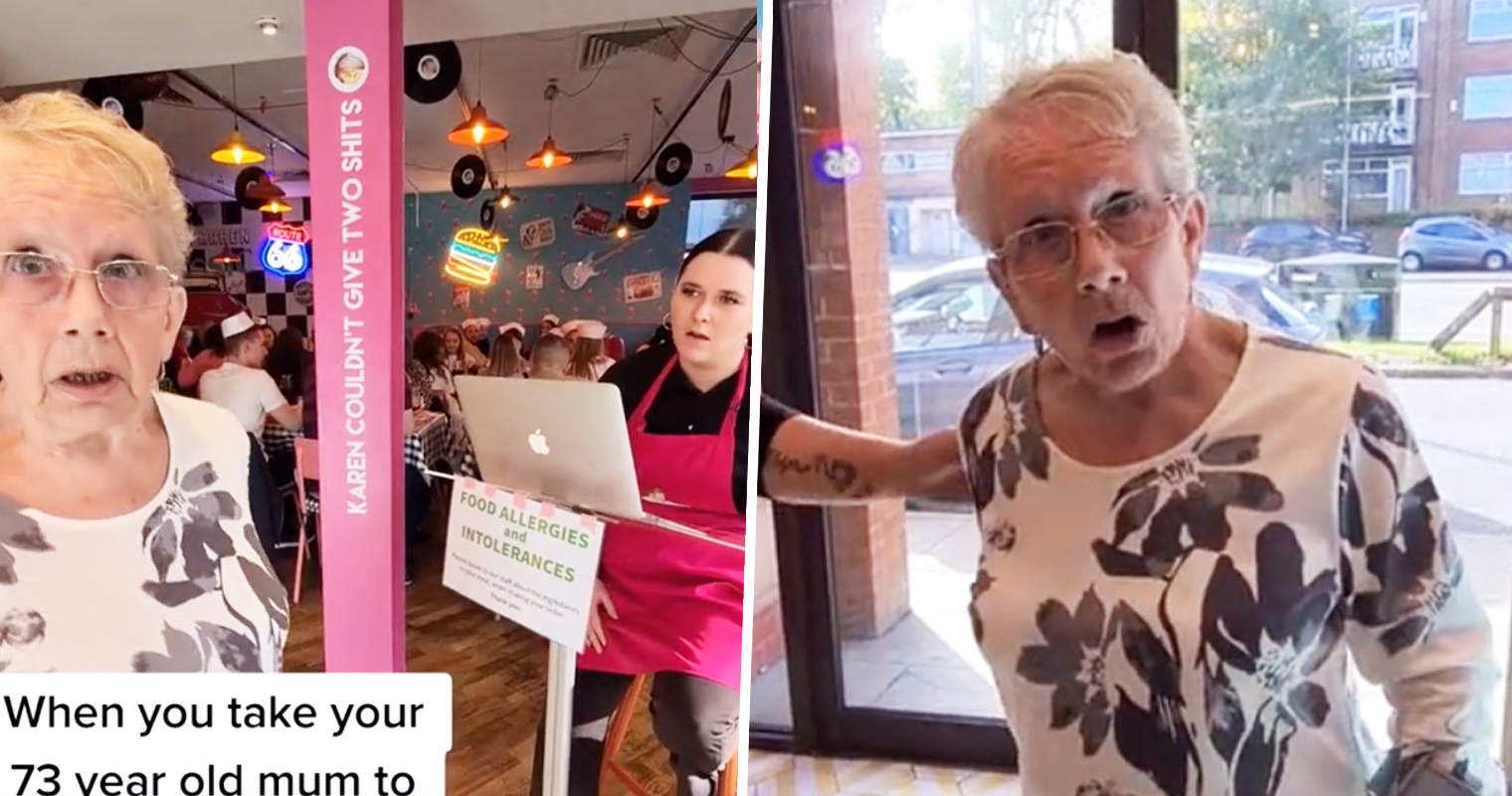 A family who took their unsuspecting 73-year-old grandma to Karen's Diner in Manchester have gone viral with a hilarious video from their experience.
The restaurant in Prestwich is manned by deliberately rude staff, who shout and swear and poke fun at their customers.
It's a concept that opened here in July and has been proving popular – but poor Barbara didn't get the memo.
The off-guard woman was caught on camera being absolutely horrified by the abuse she received upon walking in to Karen's Diner.
A hilarious TikTok video, which has gained more than 20 million views, shows her staring around at her family with her mouth wide open, and almost falls over in horror.
But then she goes full Nan, and starts telling off the outrageously rude waiters.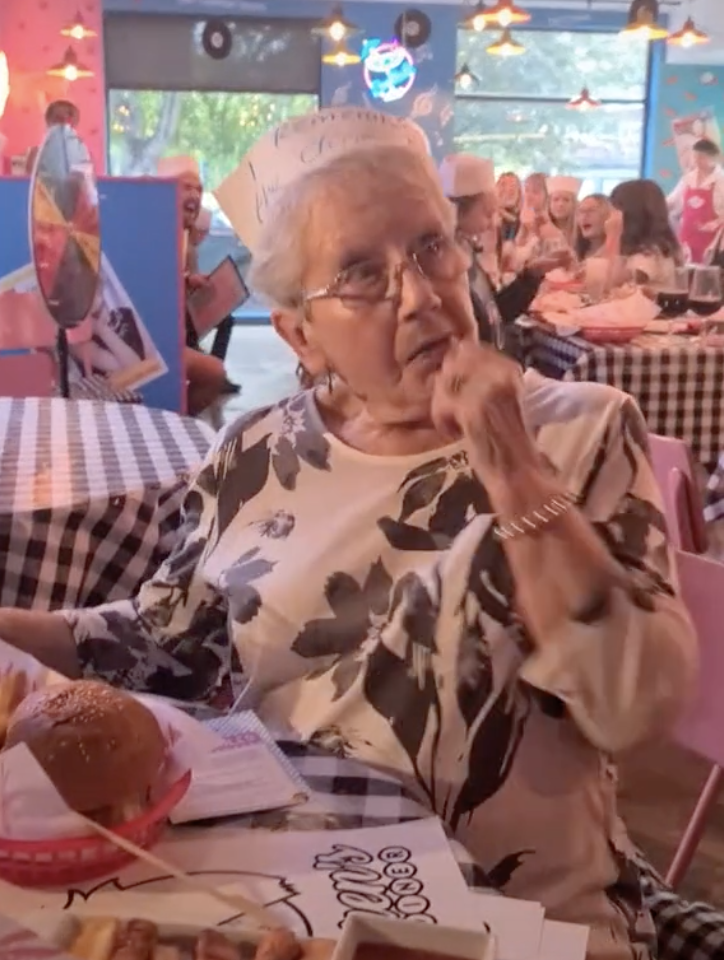 In the video, Barbara is greeted by a staff member who says: "Here we go, what do you want grandma?"
After glancing back to her family members absolutely agog, she replies: "Well I'd like you to speak nicely!"
She's impolitely informed that she's 'in the wrong f***ing place for that', at which point Barbara starts to march back towards the door, shouting: "Bloody hell, who booked this?!"
There's also a brilliant moment where a Karen's Diner employee says: "Grandma, if you cry, do it in the toilets because no one gives a s**t."
Barbara also asks: "Where the hell have you brought me?"
As she's lead to her table, she turns back and scolds the staff again, saying: "You need to stop this."
"Shut the f**k up," they respond. Classic.
Once she's sat down, with an 'I remember the dinosaurs' hat jammed on her head, she soon warms up to the whole concept and starts giving back as good as she gets.
Read more
The comment section on the video has absolutely loved her trip to Karen's Diner too, with one person saying: "She looked at you like 'Are you gonna let her talk to me like that?!'"
Another wrote: "Grandma was beyond shook poor thing!"
Someone else joked: "Sis hasnt been disrespected like that her whole life."
You can book a table at Karen's Diner in Manchester here.
Featured image: TikTok, @jobillingtongame