Trending
Happy Mondays star Bez temporarily pulled from Dancing On Ice after testing positive for COVID-19
The legendary dancer and DJ became the first contestant in the ITV show's history to wear a crash helmet for his performance.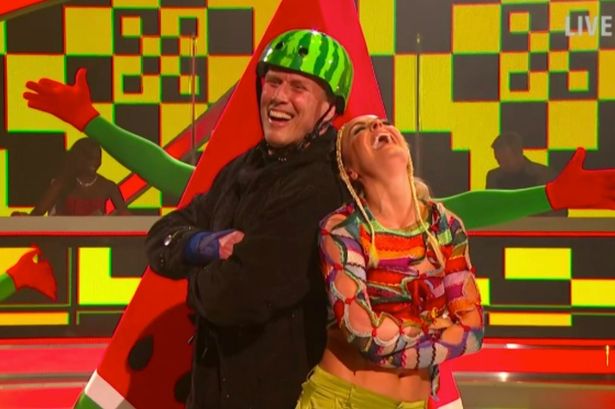 Happy Mondays star Bez said he is "gutted" to have tested positive for COVID-19 after making his Dancing On Ice debut over the weekend.
In case you missed it, in what is surely already one of the maddest moments of television in 2022, the 57-year-old dancer and DJ from the iconic Manchester band made history during the series-opening episode of the long-running ITV competition show on Sunday, as he became the first contestant in the show's history to wear a crash helmet for his performance.
Bez – who's real name is Mark Berry – took to the rink wearing a watermelon helmet for his ice skating debut.
He arrived onto the set riding a giant pair of maracas and proceeded to cautiously wobble around to the band's most-famous 1990 hit song 'Step On' with his professional partner Angela Egan and a gang of dancing watermelon slices.
Read more: People are making a heartwarming observation about Bez's performance on Dancing on Ice
And understandably, fans absolutely loved it – even if he did end up coming at the bottom of the leaderboard.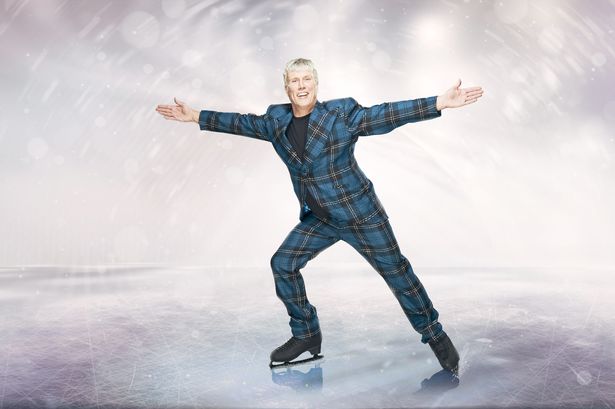 But now, ITV has sadly confirmed that the Mancunian icon has tested positive for COVID-19, and has such been temporarily pulled from the show, and will miss training this week.
Confirming he'll be missing this weekend's show in a statement to the Daily Star, Bez said: "I've had a positive test.
"I'm gutted because I'm going to be missing training, but I'm looking forward to skating on the show again for week three and I'll be tuning at home and cheering on my mates who are skating this weekend."
An ITV spokesperson added: "We have stringent protocols in place to ensure the health and safety of all our contributors and staff which are routinely monitored and updated to reflect the current guidelines."
Bez is expected to return to the ice the week after on 30 January.
Featured Image – ITV