Trending
Harry Styles wins Album of the Year at the 2023 GRAMMYs
The 29-year-old was one of several Brits who won big on the night.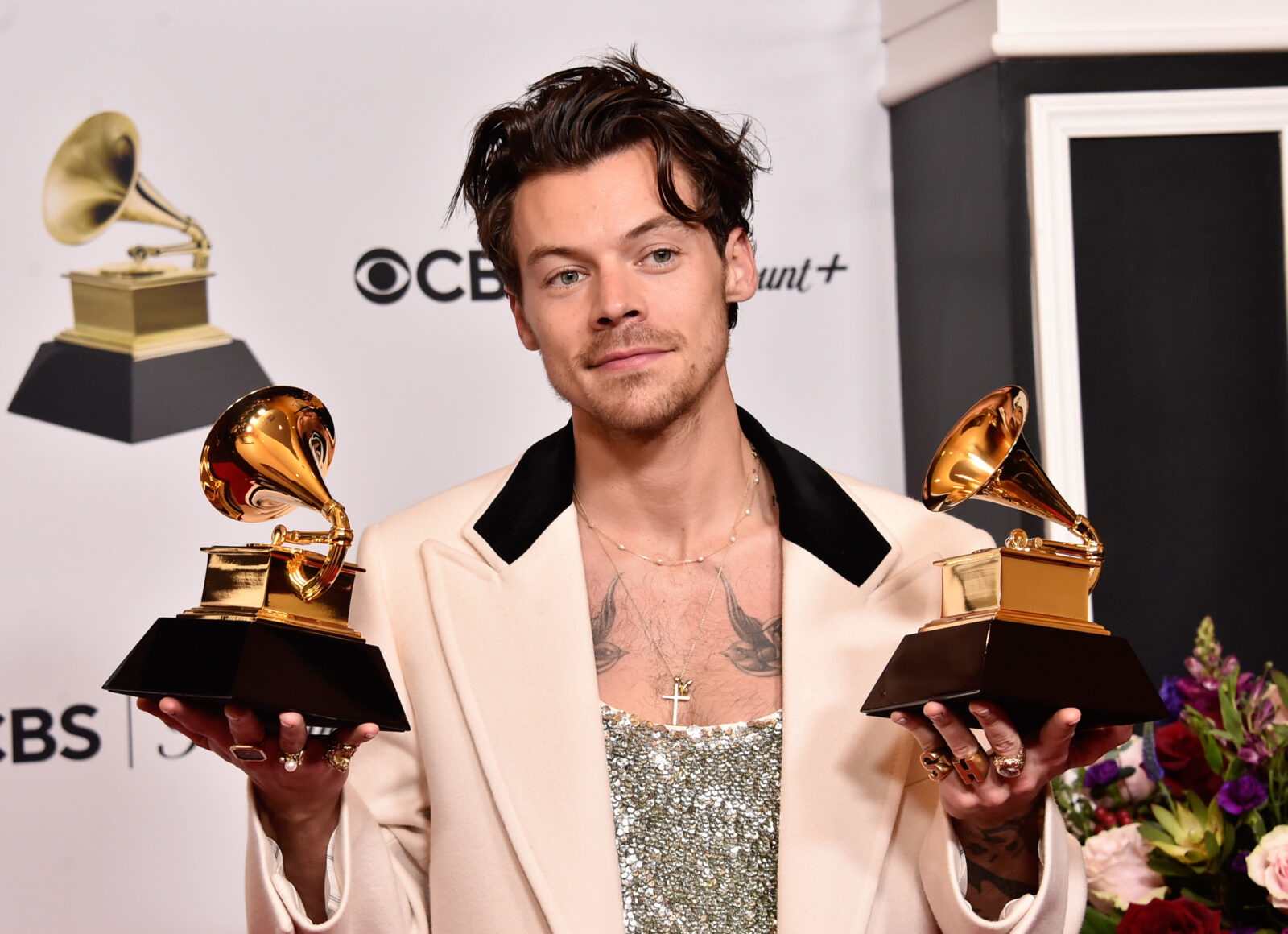 Harry Styles has beaten Beyoncé, Adele, Kendrick Lamar, and more to clinch the coveted Album of the Year win at the 2023 GRAMMYs.
On what was a record-breaking night for the US Recording Academy and in the music world as a whole, Cheshire's finest Harry Styles claimed the somewhat shocking win for Album of the Year – which is largely-considered to be the biggest award of the night – at the 65th GRAMMY Awards, and he fought off some tough competition for the trophy.
Beyoncé, Adele, Kendrick Lamar, and Lizzo were just some of the heavy-hitting names that the local lad beat out to take home to beat the title.
The former One Direction member won for his 2022 smash-hit third solo album Harry's House.
The 29-year-old called making the album the "greatest experience" of his life.
"I've been so, so inspired by every artist in this category with me at a lot of different times in my life," Styles gushed as he accepted the award on stage alongside the album's producers, "I think, like on nights like tonight, it's obviously so important for us to remember that there is no such thing as best in music."
Styles added: "This doesn't happen to people like me very often and this is so, so nice."
The coveted Album of the Year title isn't the only award Styles took home from last night's ceremony, as the the celebrated singer and actor also won Best Pop Vocal Album too.
Styles was just one of several Brits who won big last night.
Singing superstar Adele took home the Best Pop Solo Performance trophy to add to her ever-growing GRAMMYs collection, while previous multi-award winner Sam Smith took home the Best Pop Duo Performance for the song Unholy, alongside Kim Petras – who became the first transgender woman to win the award.
Isle of Wight indie rock duo Wet Leg took home both Best Alternative Album for their self-titled album and Best Alternative Music Performance for the smash-hit single Chaise Longue after their breakout year in 2022.
Ozzy Osbourne also clinched the win for Best Rock Album.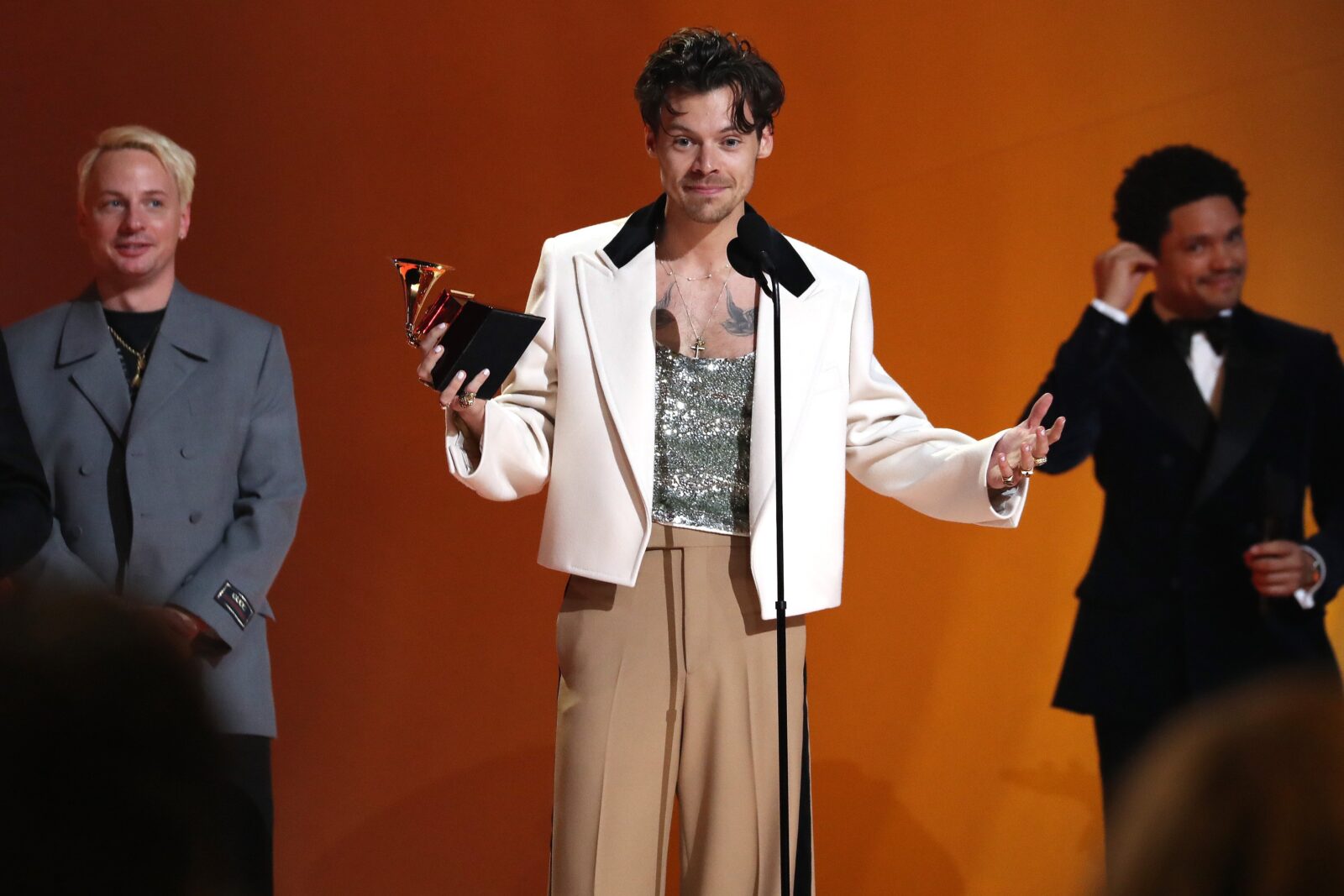 Aside from Brits, Beyoncé became the most decorated GRAMMY award winner of all time after claiming multiple trophies, Kendrick Lamar also took home several, Taylor Swift won Best Music Video, and Lizzo, Steve Lacy, and Willie Nelson all won big, while jazz singer Samara Joy saw off competition to be crowned Best New Artist.
Read more:
One of the most surprising wins of the night, though, came as for 73-year-old blues singer Bonnie Raitt beat the likes of Adele, Beyonce, Styles, Lizzo, and Taylor Swift to win the award for Song of the Year for her single Just Like That.
Featured Image – GRAMMYs (via Twitter)