Trending
IKEA has brought back its viral 'flat-pack' chocolate bunny for Easter
A very on-brand creation.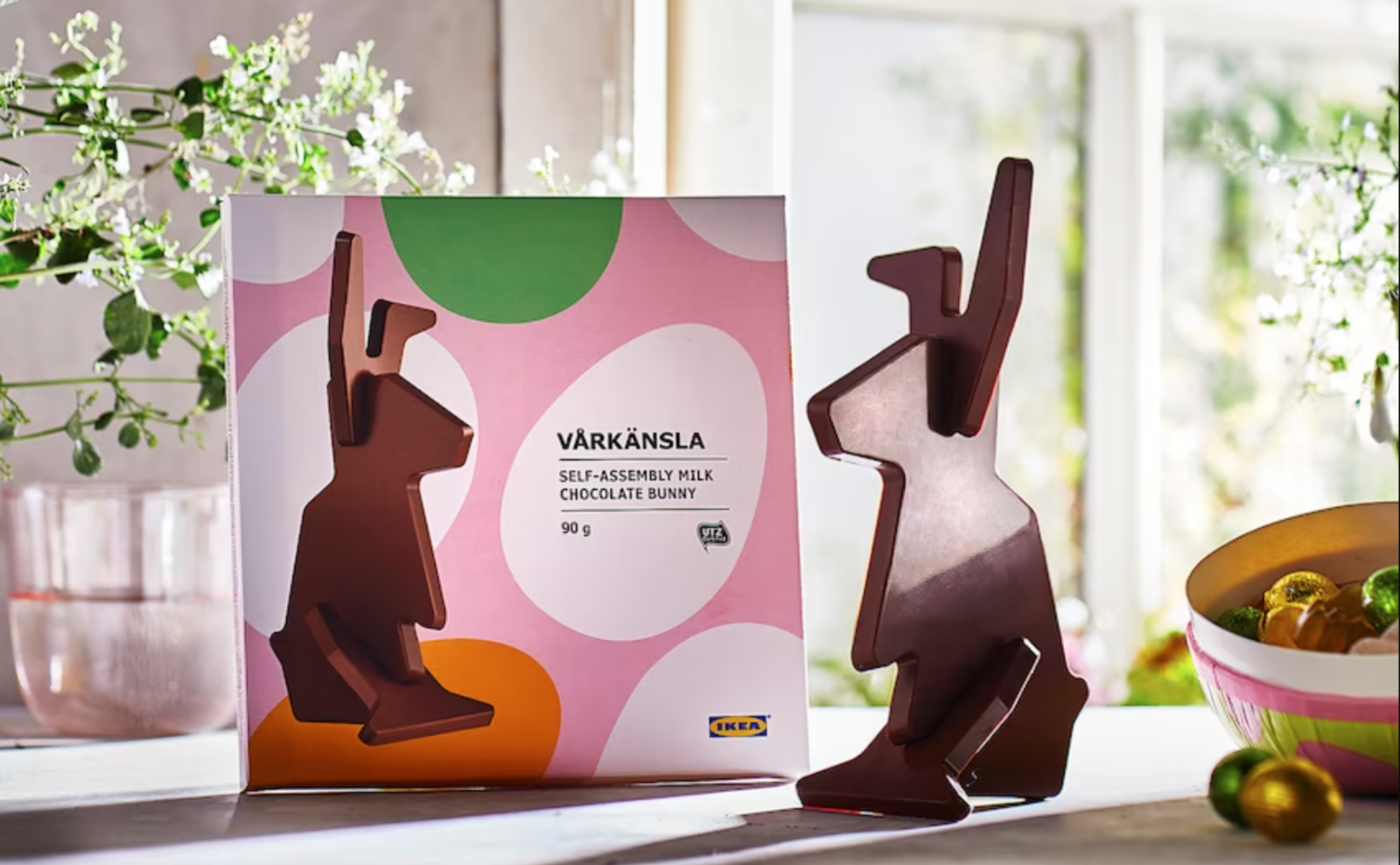 IKEA has brought back its 'flat pack' chocolate bunny this Easter after it went viral and flew off the shelves last year.
The Swedish furniture giant is well-known across the world for being the home of affordable flat-pack furniture, and this is probably why shoppers rushed to praise the retailer for being so brilliantly on-brand when it launched a chocolate treat that you have to assemble yourself last Easter.
With Easter only a couple of weeks away now, shop shelves are filled with a wide range of themed chocolate treats to satisfy those sugar cravings.
And now, even IKEA has got in on the action.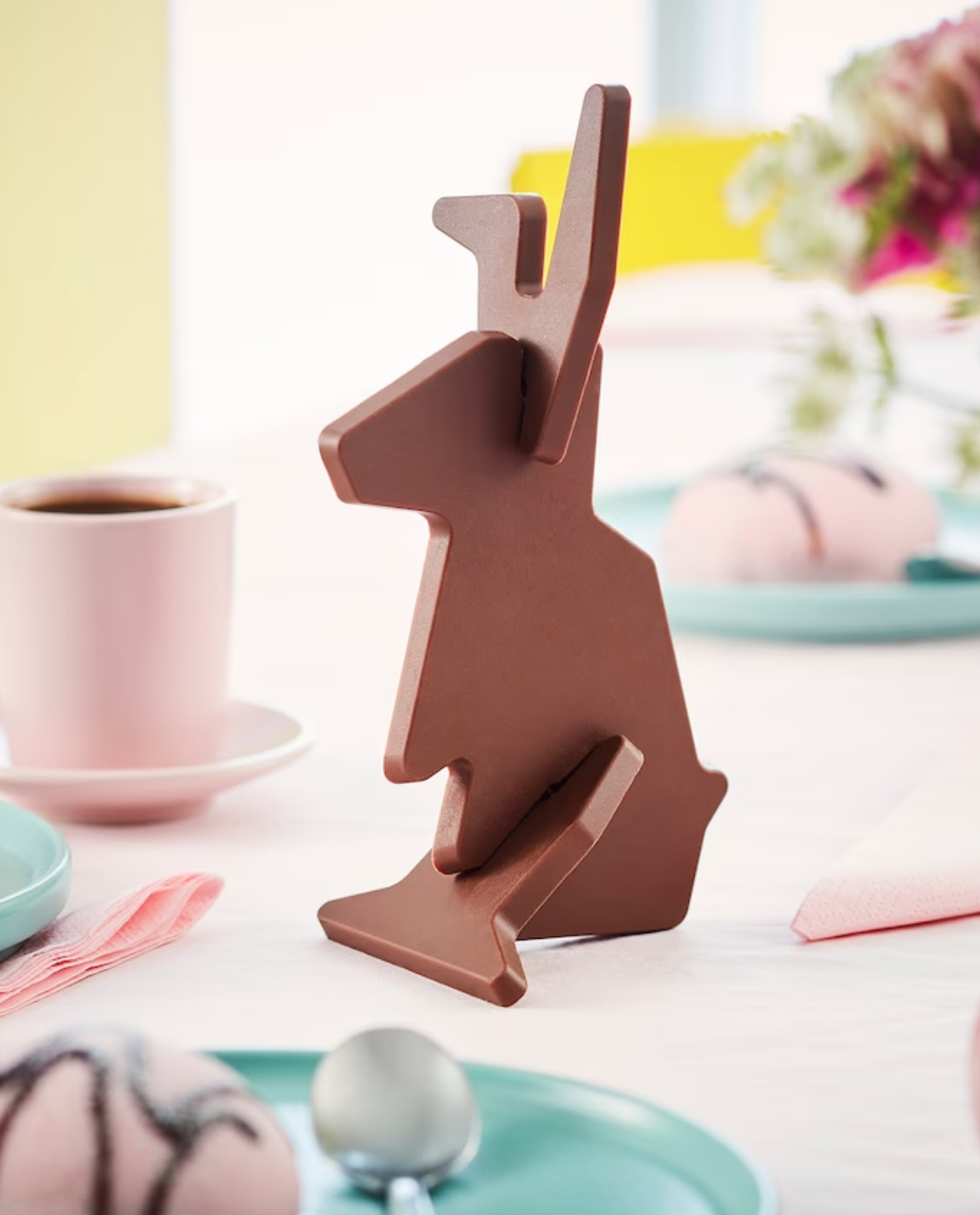 Back by popular demand, and once again available for a limited-time only, the VÅRKÄNSLA is a self-assembly three-piece milk chocolate bunny – which, unlike a lot of other IKEA creations, requires absolutely no tools to put it together.
The chocolate bunny is a fun alternative to the traditional Easter egg, and is made using only certified cacao from sustainable sources.
According to a product description on the IKEA website, the chocolate bunny contains a minimum of 30% cocoa, and once it's been put together, can either be used as Easter decoration, or you can just eat straight away if it's too tempting to wait.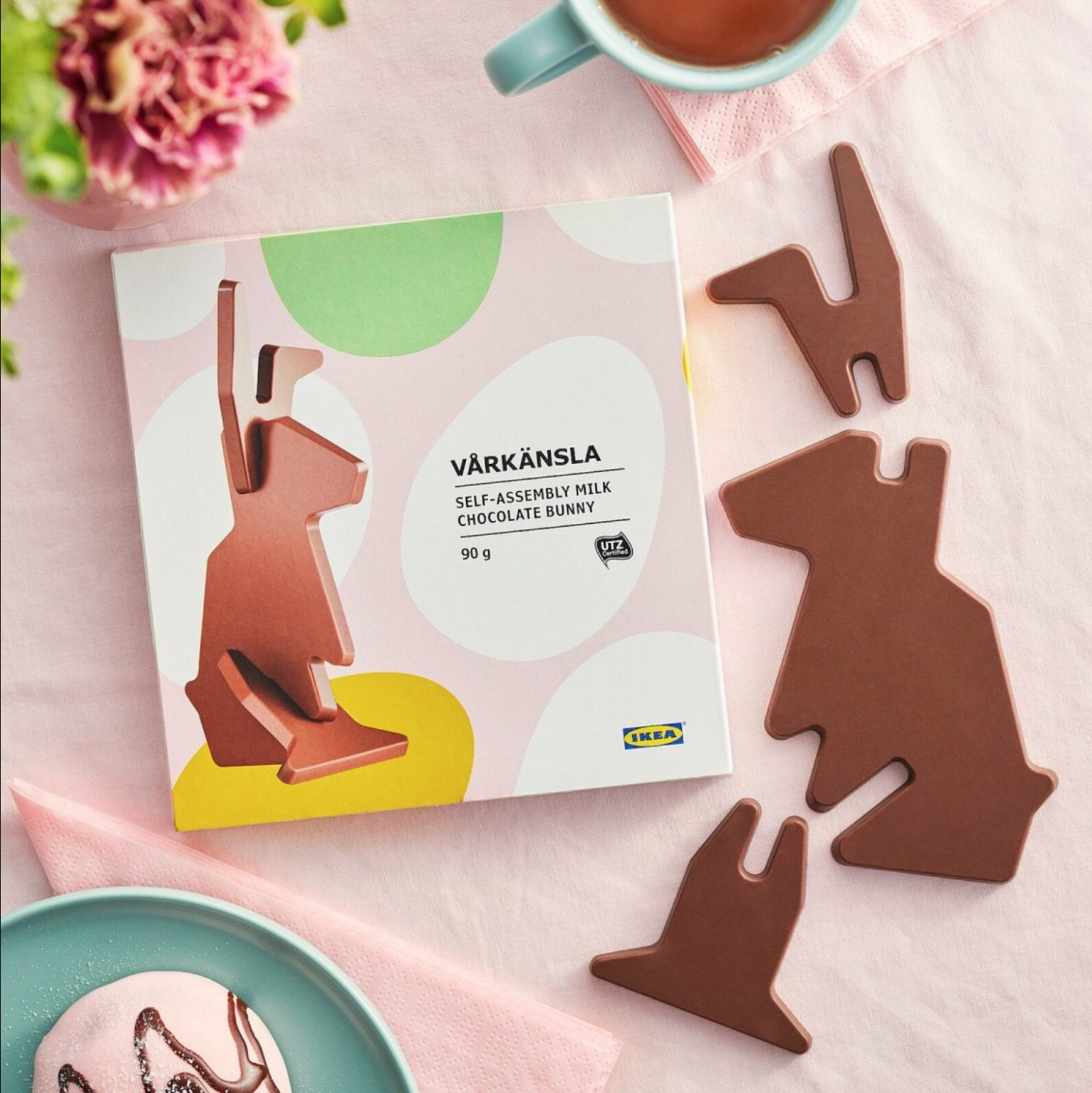 The best bit? In typical IKEA fashion, it'll only set you back an affordable £3.95.
The VÅRKÄNSLA is just one of many alternative treats on the market at the moment for those looking for something a little different to chocolate this Easter – with the Easter egg made entirely out of two different types of cheese being one of the most popular.
Read more:
The VÅRKÄNSLA is currently available both online and at IKEA stores nationwide while stocks last, and you can find out more and grab yours here.
Featured Image – IKEA