Trending
Krispy Kreme is now selling limited-edition doughnuts for dogs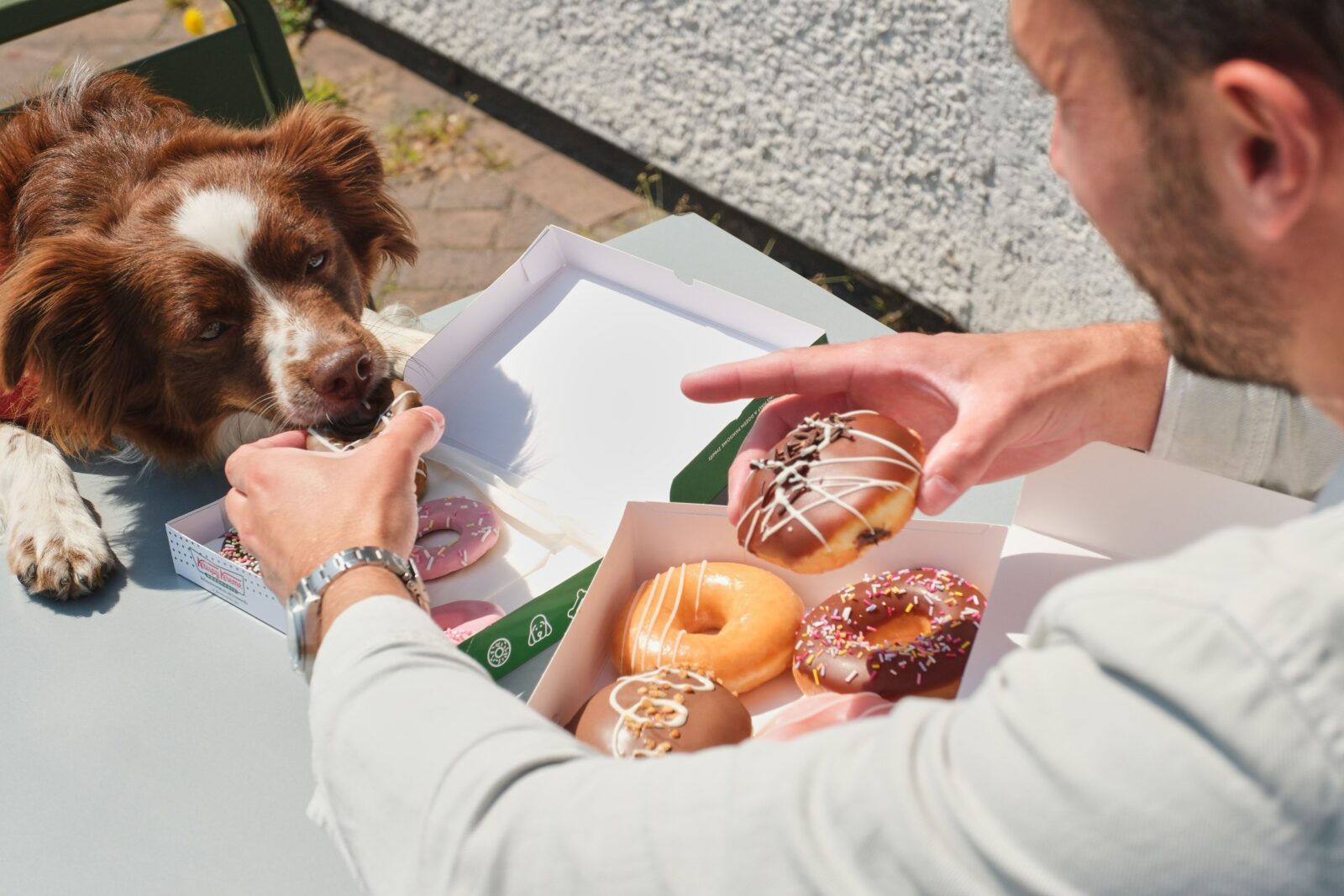 Krispy Kreme has just launched a range of limited-edition doughnuts especially for dogs, and they look so flipping cute.
In case it isn't on your radar (we think it definitely should be, though), tomorrow is officially National Dog Day, and beloved doughnut company Krispy Kreme has decided to properly mark the occasion in a truly special way with the launch of a first-of-its-kind treat in stores right across the UK.
The brand-new Doggie Doughnuts are exactly what it says on the tin, they're doughnuts especially for our four-legged friends.
Available nationwide for a limited time only, and now available to get your hands on while stocks last up until Sunday 3 September, Krispy Kreme says its new the dog-friendly range is "the perfect way to show your pooch some extra love".
Is there any better way to treat our dogs on the day that's truly all about them? As if every day shouldn't be about them already.
The new Doggie Doughnuts range has been made to resemble the UK's famous Krispy Kreme classics, and this means that, for the first time ever, you can share them with your pets too.
Dog-friendly versions of classics such as Strawberry & Kreme, Caramel Iced, and Chocolate Dreamcake are just some of the treats that make up the new six-doughnut range.
You can either grab a 'Doggie Doughnuts 6 pack', which includes one of every doughnut variety in the range for £13.65, or opt for the 'Doggie Doughnuts + Assorted 6 Pack' promotion instead, and tuck into a treat alongside your pup with a regular assorted six-pack and a Doggie Doughnut box with 15% off for £22.95.
The Doggie Doughnuts are available to get your hands on both in store and online.
The limited-edition treats are available on a first-come-first-serve basis, so if you want to make sure you stand a good chance of fetching a box before they go, then head on down to your nearest Krispy Kreme.
Read more:
You can also earn yourself some extra 'smiles' on the Krispy Kreme Rewards scheme too.
Featured Image – Krispy Kreme