Trending
Greggs launches Pumpkin Spice Lattes, with new ICED versions – but they apparently hate Manchester
Hard day to be a PSL-loving Manc.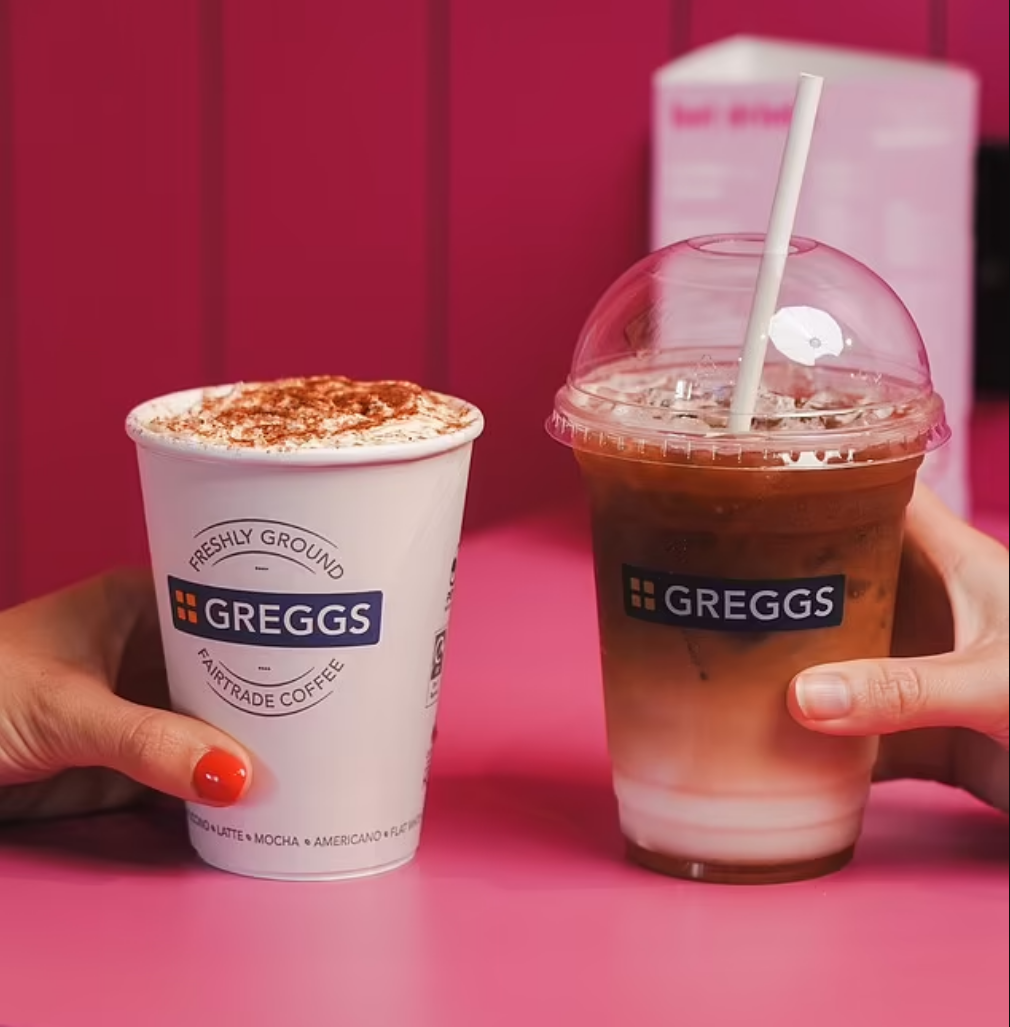 It may still be August and it may (technically) still be summer, but everyone's favourite hot drink is back on the menu at Greggs.
That's right, pumpkin spice latte season is here.
While it does feel like the bakery chain has jumped the gun a little, there's no hiding the fact we've been under some gloomy skies in Greater Manchester over the last few weeks, so with summer seeming long gone, there arguably couldn't be a more ideal time for Greggs to announce that its Pumpkin Spice Latte is back in stores nationwide from today.
Starbucks may be the place most people associate the iconic drink with, but Greggs' version is always cheaper than its counterpart – and many say it hits the spot just the same too.
Greggs says its beloved hot Pumpkin Spice Latte tastes "just like autumn in a cup", and is made using slow-roasted Fairtrade Arabica and Robusta coffee beans with frothy steamed milk and sweet pumpkin spice-flavoured syrup, and is topped off with cream and sprinkles.
But this year, the chain's switching things up a little, as there's now an iced version too.
"It's nice, it's pumpkin spice… and now it's on ice," Greggs said as it unveiled its new summer take on the autumn classic.
As with all Greggs coffees, the Iced Pumpkin Spice Latte is made with a shot of freshly ground Fairtrade coffee, and then has pumpkin spice flavour syrup running through it and sees semi skimmed milk poured over chunks of ice.
But, there's a massive catch, the new iced version of the pumpkin spice latte is only available in 23 selected Greggs branches across the UK.
And not ONE of them is in Greater Manchester.
That's right, Greggs has chosen several sites in Newcastle, Birmingham, Leeds, Bristol, Liverpool, the capital of London, and more to welcome the highly-anticipated launch of the new Iced Pumpkin Spice Latte, but for reasons unknown, seems to have completely neglected Manchester.
With no word from Greggs as to whether this is a permanent decision or not, it's looks like its a pretty sad day to be a PSL-loving Manc.
Read more:
Regardless of that though, the hot Pumpkin Spice Latte is now available at all Greggs branches in Greater Manchester and across the UK.
Featured Image – Greggs