Trending
Little Mix's Perrie Edwards bursts into tears on stage in Manchester after spotting a proposal in the crowd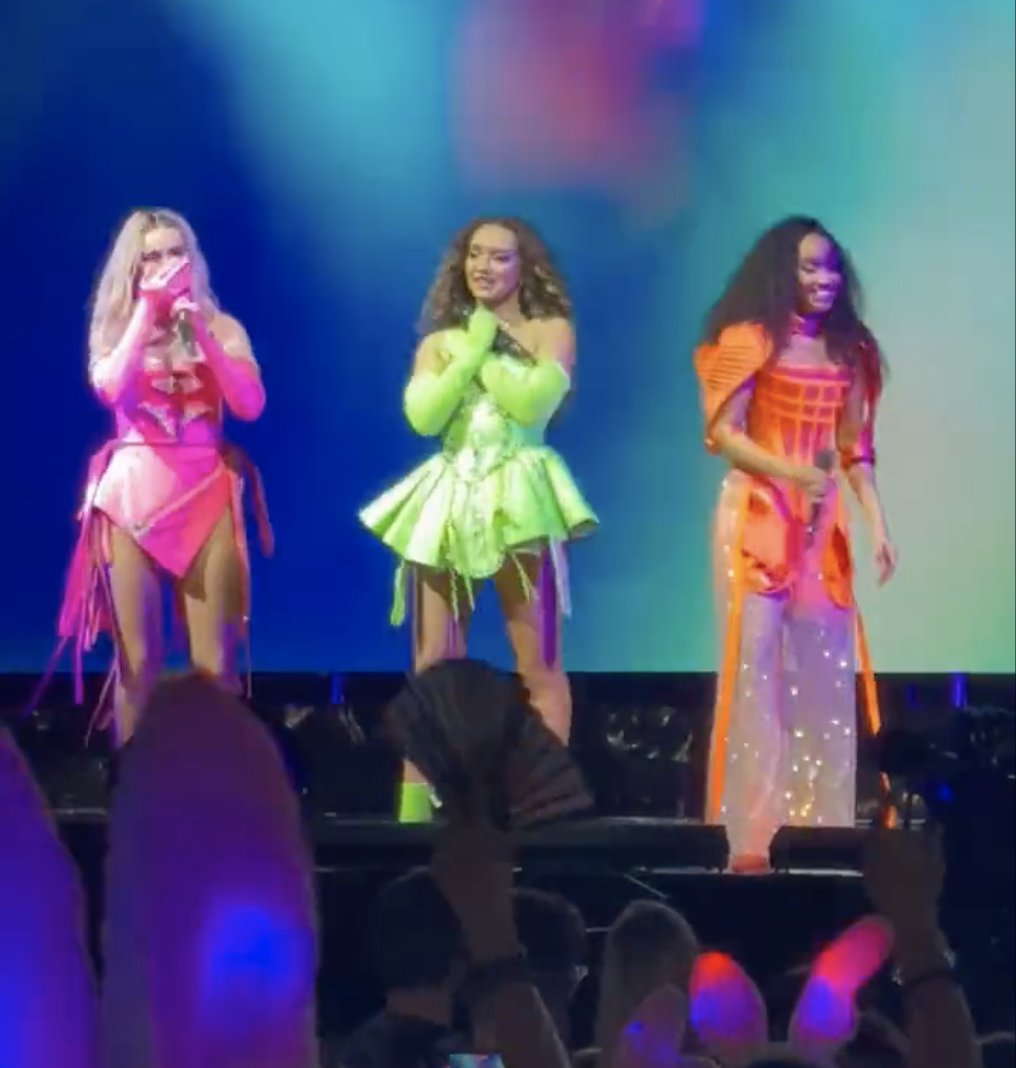 There were emotional scenes at Little Mix's Manchester gig this weekend when a couple in the audience got engaged.
The beautiful moment has been captured on film, and shows the group struggling to sing their hit Secret Love Song Pt II.
In clips circulating on social media from the AO Arena, a visibly choked-up Perrie Edwards has to stop singing several times to squeal and offer her congratulations.
Later in the song, Jade Thirlwall was also unable to sing the ballad as she fought back tears, and resorted to pointing her microphone at the loud Manchester crowd to help.
Perrie and Jade, along with bandmate Leigh-Anne Pinnock, encouraged the audience to sing the love song at the newly-enagaged couple.
The trio performed three gigs over two days at the AO Arena Manchester as part of their Confetti tour.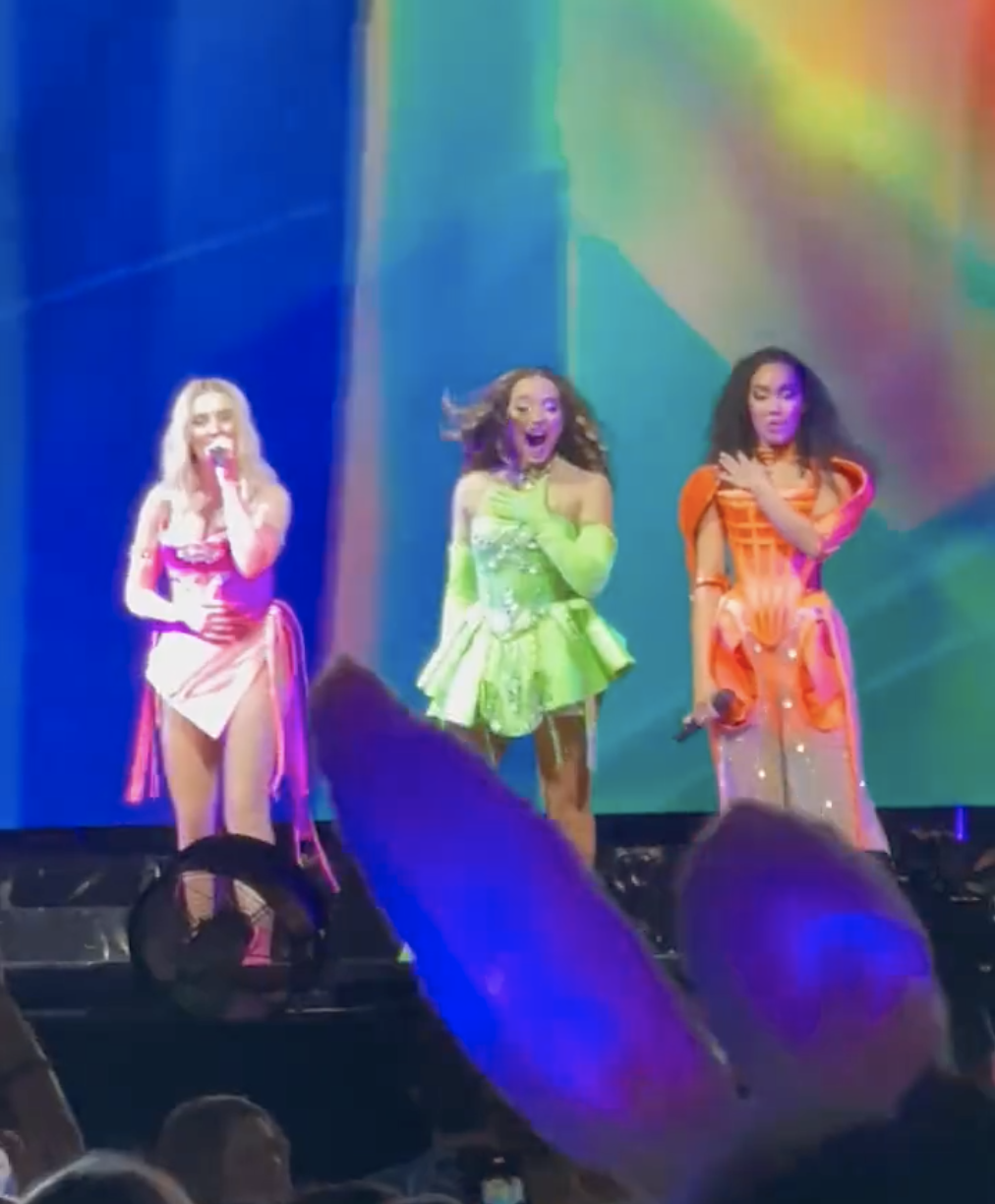 During their Saturday night performance a mystery couple got engaged, forcing Perrie to stop singing to say: "I'm gonna cry! So cute!"
She later stopped again and said: "Oh I can't, I'm a sucker for love. I can't. I've gone!"
At the end of the song, she beams: "Congratulations again. I wish you a world of love."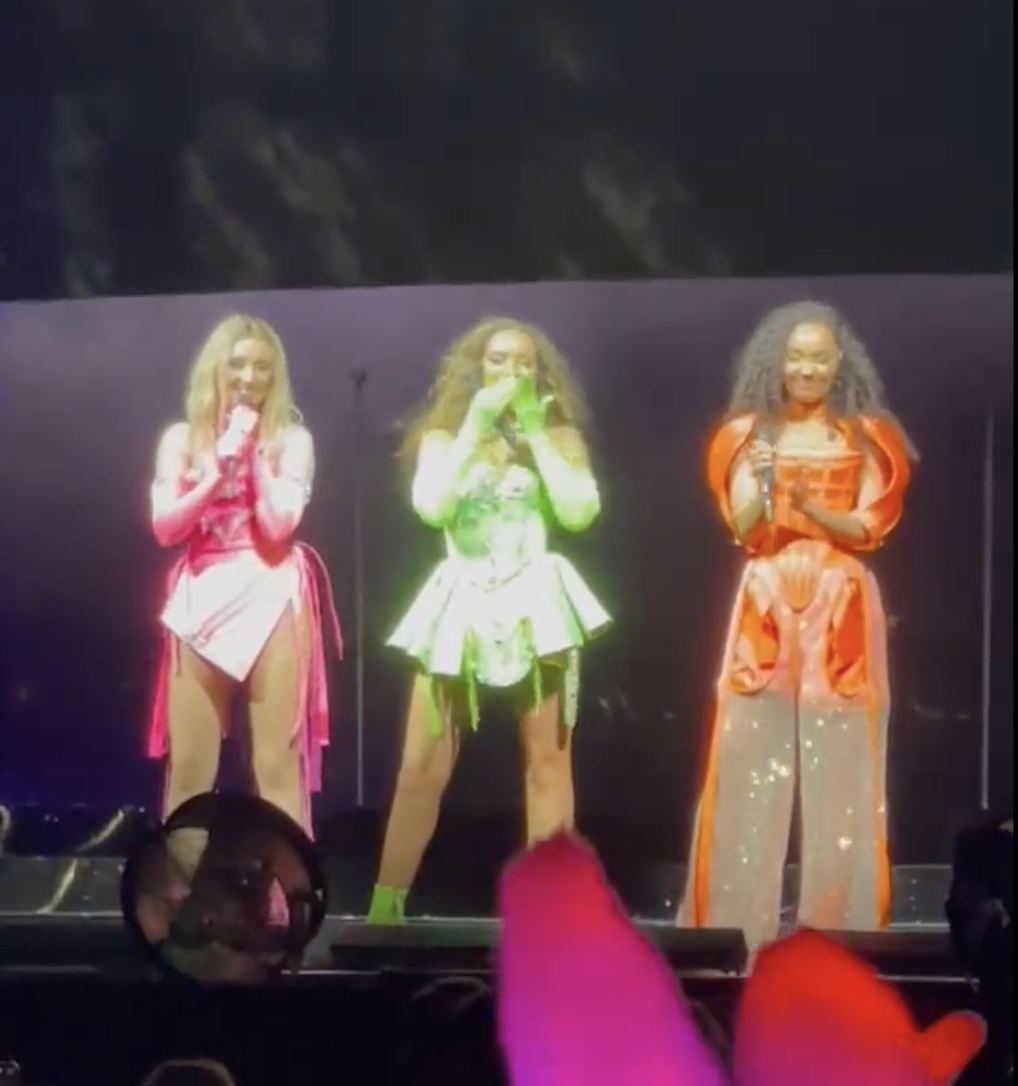 Other audience members were also moved by the romantic moment.
One person shared a video of themselves wiping away actual tears, writing: "@LittleMix have you recovered from the couple getting engaged last night?? Here's my reaction."
One person tweeted: "Can't believe a couple got engaged at Little Mix last night during Secret Love Song! I was nearly sobbing."
Someone else wrote: "People just got engaged live at Little Mix and I'm bawling. Love is beautiful."
Another said: "As IF a couple just got engaged right in front of us during secret love song."
Read more: New bar at Hatch opens that's decorated exactly like a can of beer
And someone else quipped: "The only public proposal i will ever accept is one at a little mix concert."
Congratulations to the happy couple!
Featured image: Twitter, @officialcharts