Food & Drink
New bar at Hatch opens that's decorated exactly like a can of beer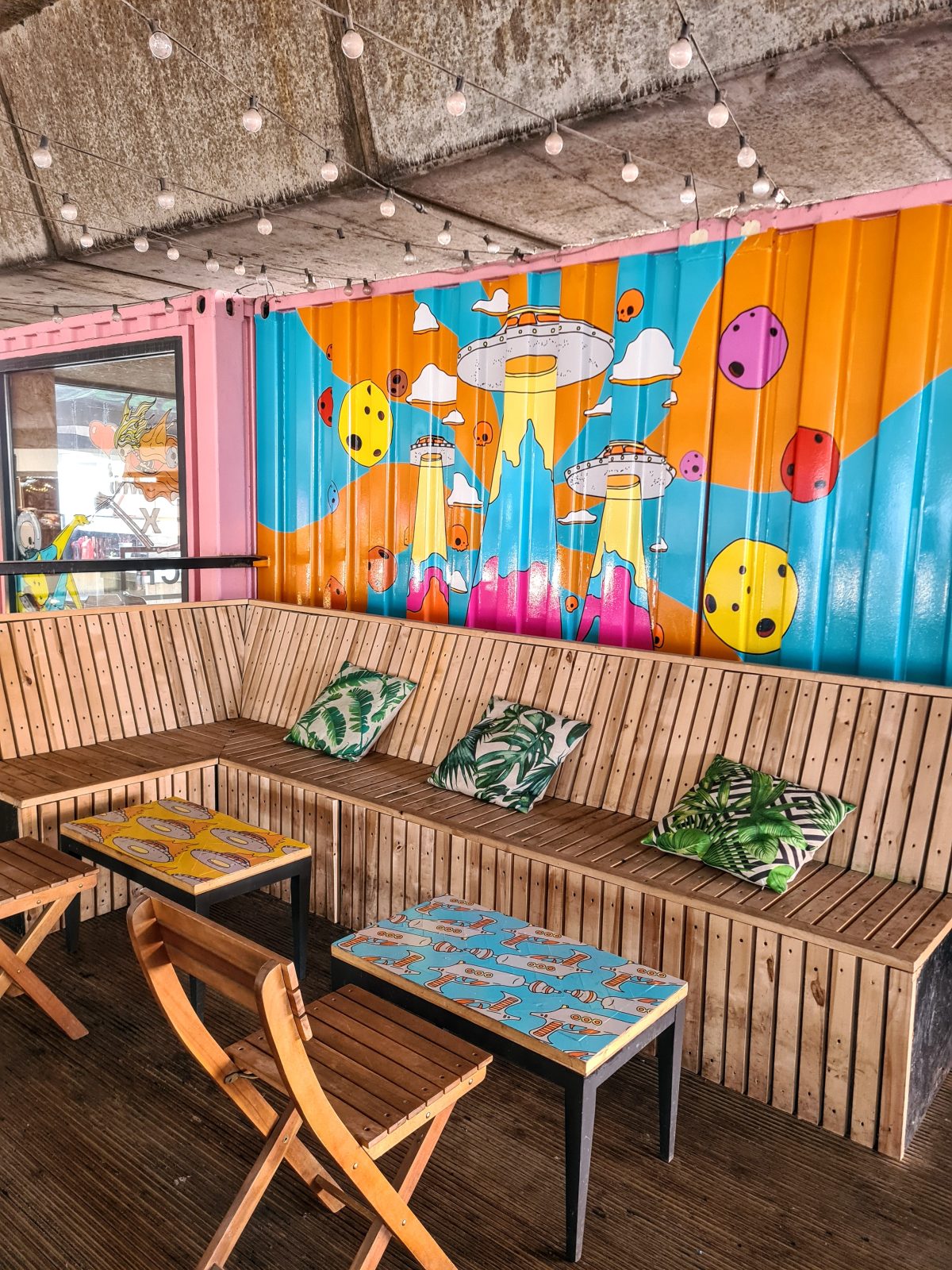 A new bar has opened its doors at street food village Hatch, transforming one of the shipping container units.
The Beavertown bar, a collaboration with the popular brewery, is plastered in so much Beavertown artwork it's like you're drinking cans inside a can.
The brand's recognisable illustrations of skulls, rockets and other intergalactic objects now cover the walls, in shades of orange, blue and yellow.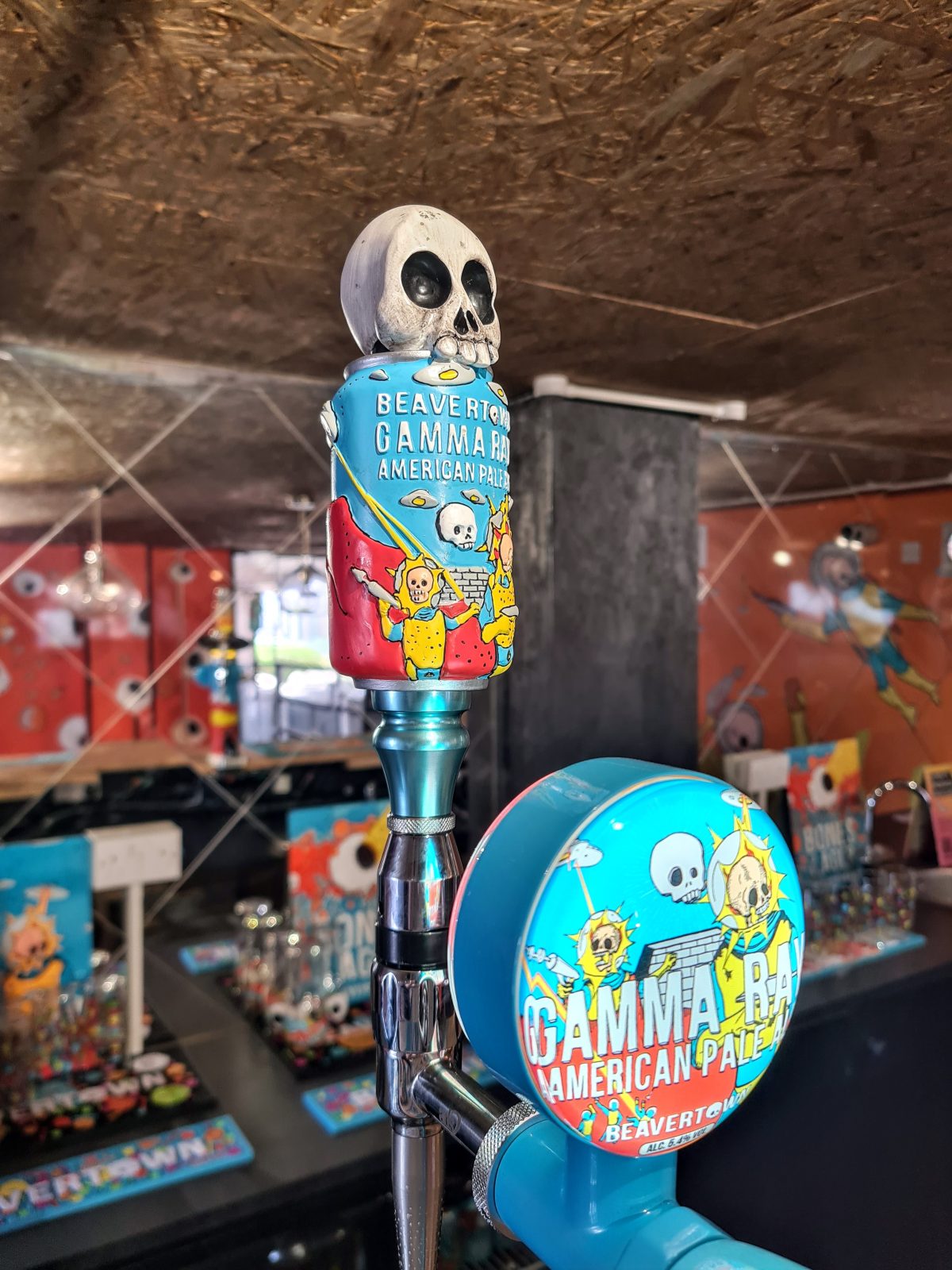 Fans of Beavertown's beers like Neck Oil, Gamma Ray and Bones will feel right at home.
The themed bar will have all of the aforementioned beers on draft, as well as cans of Nano Bot, Bones and Heavy Gravity, plus other limited edition special beers and new releases.
The new venue has a small terrace outside and will soon open up a much larger rooftop terrace space.
Customers can order food from any of the traders in Hatch to the Beavertown bar.
Nick Dwyer, creative director from Beavertown Brewery, said: "Our initial ethos of everything looking as good as it tastes, and vice versa, has evolved over time to cover everything from experiences, to venues, to brick walls and shipping containers.
Read more: Kong's is opening a sandwich shop at Hatch with crisp butties on the menu
"Our biggest illustration invasion to date, Hatch is a perfect opportunity to get Beavertown across via every sense imaginable, with our amazing beers on the bars, our distinctive visually adorning every wall and hopefully people having the time of their lives."
Pete Brizio, operations manager from Hatch, added: "Our new Beavertown Bar is set to be the hit of the summer in Manchester.
"Together with Beavertown we've created the perfect spot to enjoy the brand's legendary range of IPAs and lager overlooking Hatch and sheltered by the Mancunian Way. It's 'summer in the city' beer heaven!"
Featured image: Supplied