Travel & Tourism
This Manc TikTok couple are sharing viral travel hacks and tips on how to holiday on a budget
They travel the world with hand luggage only and do it all on the cheap.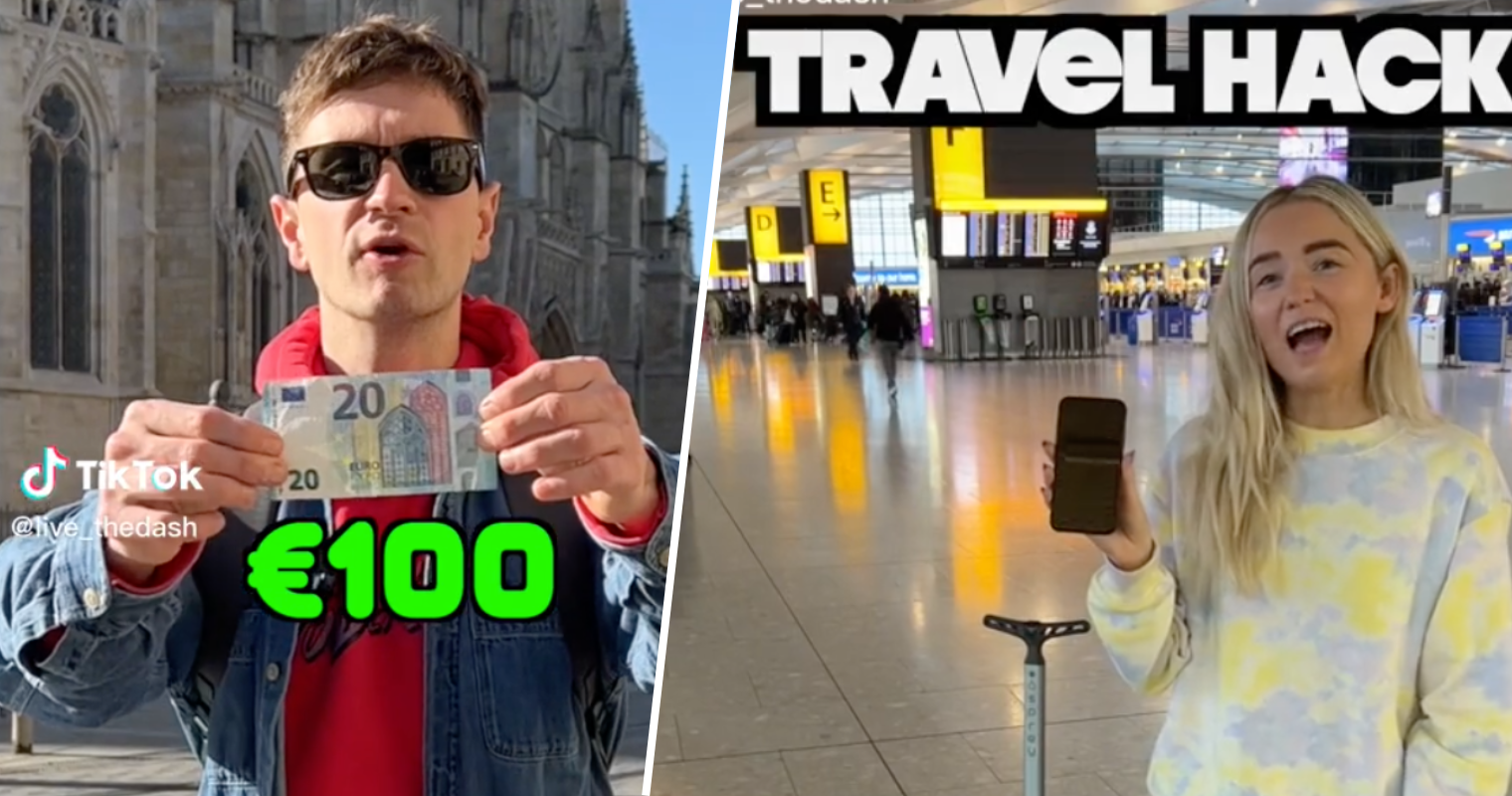 In a time when we're all doing our best to pinch the pennies and try to enjoy life, any and all money-saving tips are an absolute godsend.
Better still, we don't begrudge anyone who wants to get away for a few days at the minute; it's a stressful time to live in this country and sometimes even a short city break can help hit the rest button.
So, when we stumbled across Manc TikTok couple, Ryan and Jade of 'Live the Dash' – who have garnered a huge audience through their short but informative travel videos – we thought it only right to share them with you lot as well.
For anyone unaware, these Manchester locals spend their free time travelling around the world on a budget, showing how you don't have to break the bank to squeeze in a little trip. Led by nothing other than wanderlust, the pair often just throw a dart at a map and visit wherever it lands.
As you can see, the real value of their videos (pardon the pun) comes when they set themselves a limit on spending and show off how to enjoy a city on nothing more than, say, £100.
Covering everything from flights and accommodation to food and activities, this canny couple regularly end their travels with money left over. We can't remember the last time we didn't overspend on holiday.
One of our favourites, and undoubtedly one of their most popular videos to date, is when they planned an entire holiday which cost them less than a train ticket from Manchester Piccadilly to London would cost.
Read more:
It's this kind of content that has seen the Mancunian influencers amass countless views, over 10.7m likes and more than 331,000 followers.
Not only do the duo have a very amusing obsession wtih trying McDonald's from around the world (you know you all do exactly the same the second you step foot abroad), but they also have numerous travel hacks to make going on your jollies that little bit easier.
As well as sharing a really useful flight tracker trick that we really should have known about a long time ago, they even explained how you can save some serious money when parking at the airport.
We're genuinely annoyed we didn't find this account sooner, especially when they regularly highlight so many parts of our lovely city and the North West in general.
Be sure to check out our new favourite Manc TikTok couple the next time you find yourself scrolling for hours on end.
Oh, and make sure to follow The Manc's TikTok page too — it's great, even if we do say so ourselves.
For all the latest news, events and goings on in Greater Manchester, subscribe to The Manc newsletter HERE.
Featured Image — @livethedash (via TikTok)