Trending
Massive golden statue of naked man removed from Wigan car park after complaints – but locals want it back
"It's a sad day - but I'm sure we'll see him again somewhere."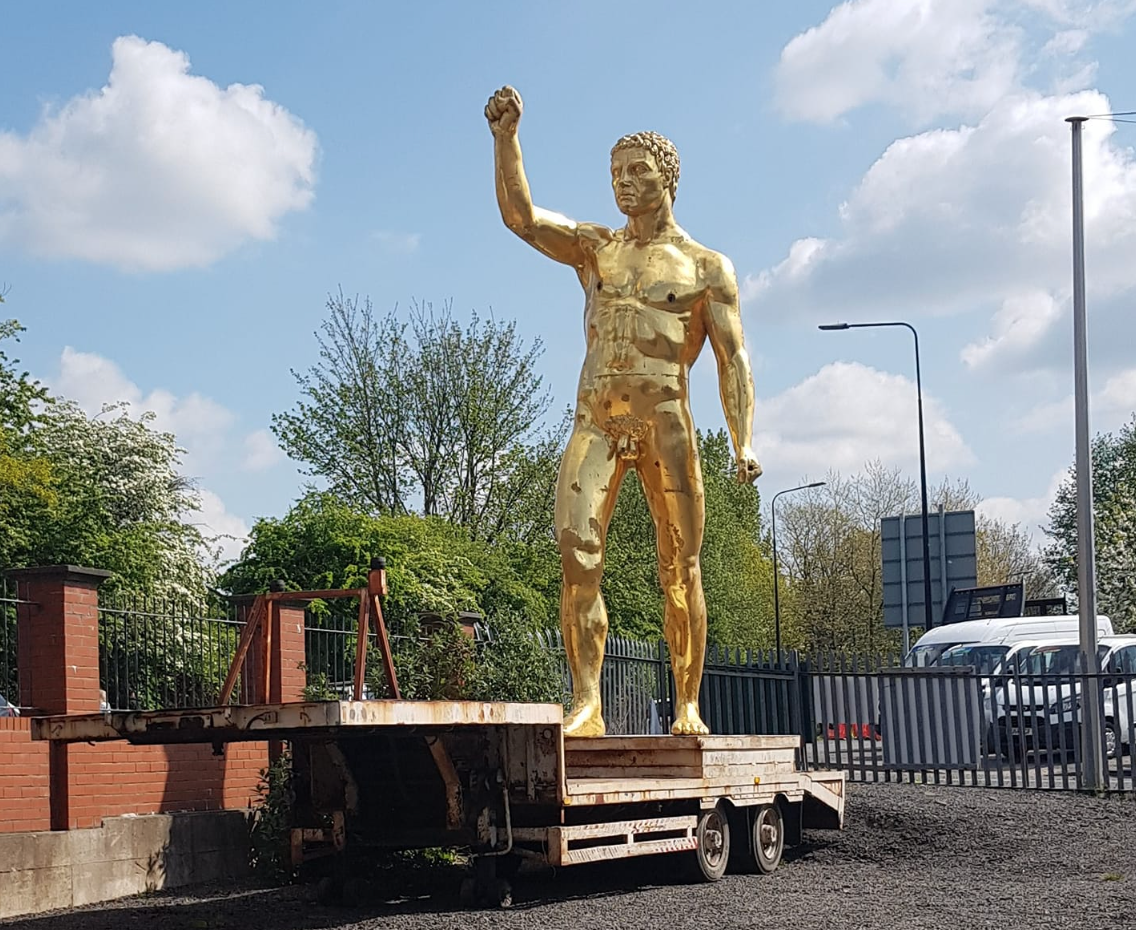 A massive 20ft golden statue of a naked man that has stood proudly – but somewhat bizarrely – in a car park in Wigan has now been removed.
Anyone travelling through Ince over this past year has probably found themselves looking twice and clocking eyes at what is undeniably one of the town's more striking and unusual sights – and then promptly questioning what the heck it is, and why it's even there.
We're talking about that massive golden statue of a naked man in a car park, of course.
Well, the eye-catching statue itself was used actually used to promote the massive Hollywood blockbuster Gladiator all the way back in 2000, but after that, it was sold and brought to the borough several years ago.
The statue was eventually placed in the car park of Grants Bulldog Forge earlier this year, but despite becoming a popular attraction in the town and winning-over lots of locals, Wigan Today has reported that it has been removed this week on what was described as a "sad day".
It was moved amid claims the shop and landlord were advised to do so by Wigan Council following "too many complaints" about it.
"We've had to remove it," store owner Grant Adamson told Wigan Today.
"Wigan Council didn't like it, they said they've had too many complaints about it. We had one lad come in and tell us it was obscene, but if you go on our Facebook page where we've posted about it, they're all on about petitions to bring it back.
"People just laugh at it, it's just a talking point."
Mr Adamson said the statue had been "good for the shop as a landmark", and he believes that overall, it has "got a good response" from people, so "it's a shame really" that it had to be removed.
"It's a sad day – but I'm sure we'll see him again somewhere," he concluded.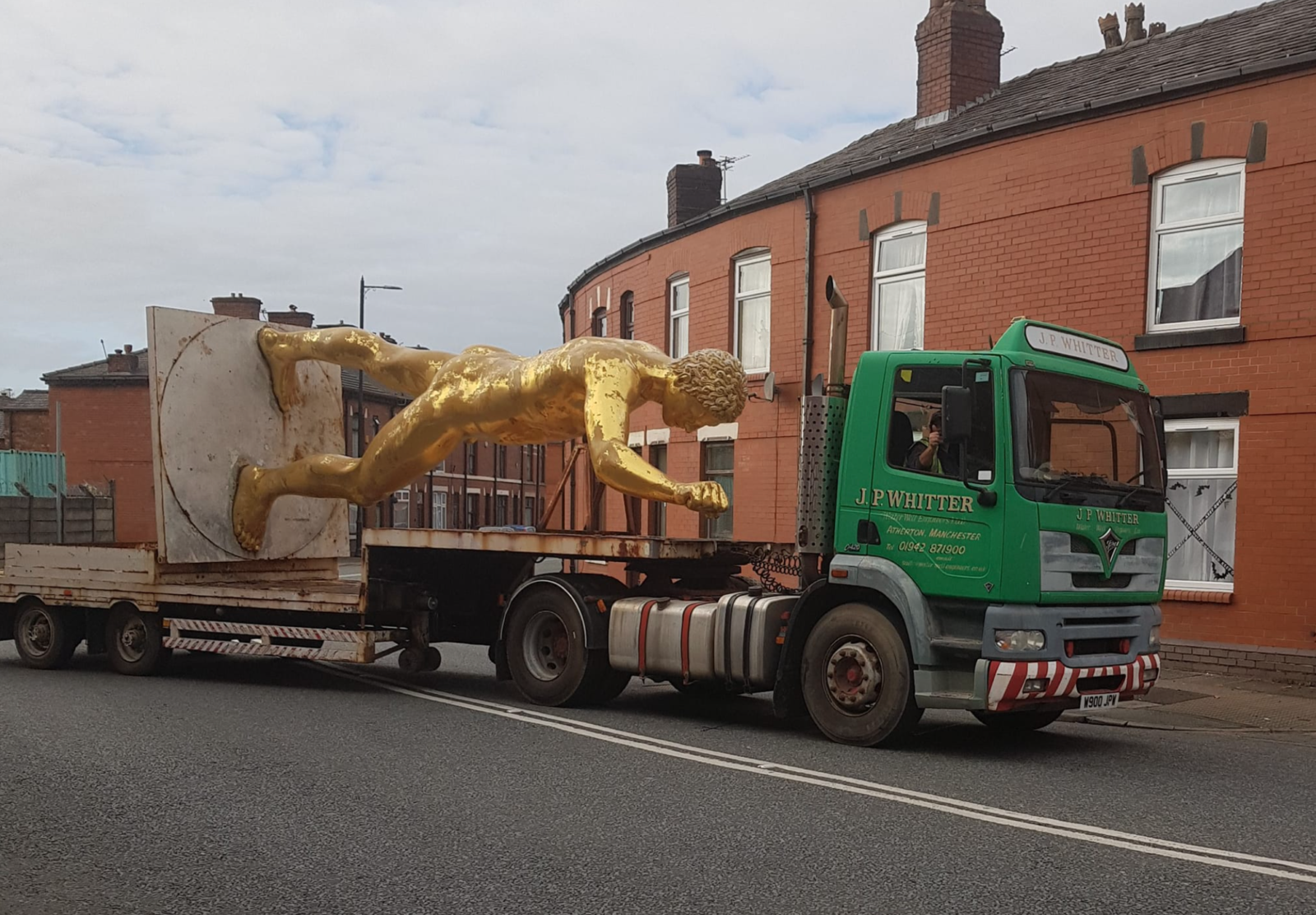 Confirming that the statue had been removed and providing an explanation as to why, a spokesperson for Wigan Council said: "The statue has been removed very recently, and so the Council is now reviewing its next steps in line with its normal processes."
Read more:
They added that the Council has been "liaising with the landowner as regards to the need for the relevant planning permission for the statue".
Will we see the golden guy return any time soon then? We'll just have to wait and see.
Featured Image –