Trending
Molly-Mae Hague issues apology for comments on podcast
"I apologise to the people that have been affected negatively or misunderstood the meaning of what I said..."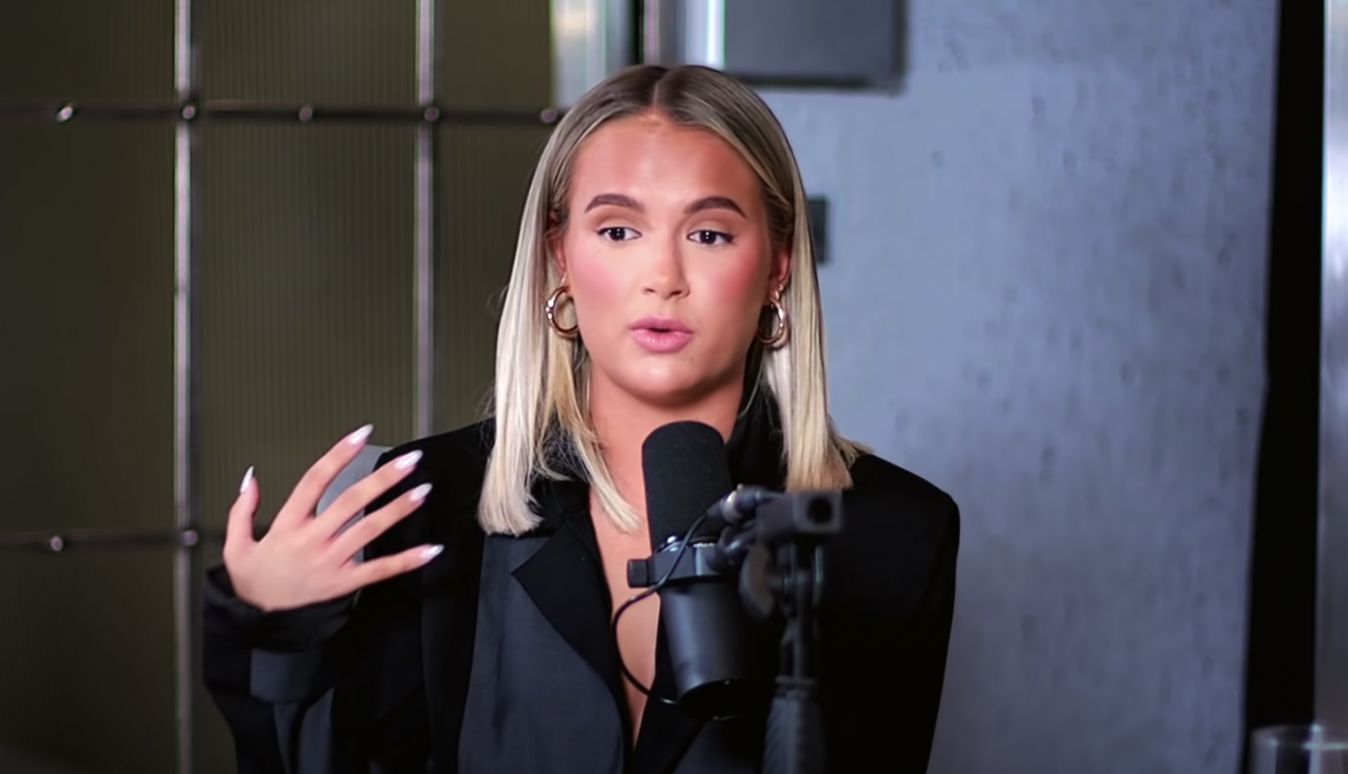 Molly-Mae Hague has issued an apology after her comments about everyone having the "same 24 hours a day" sparked fierce backlash online.
The Creative Director of Manchester-based fashion brand PrettyLittleThing posted a statement on Instagram on Monday (January 10) after experiencing several days' of criticism for remarks she made on Steven Bartlett's Diary of a CEO podcast.
During her appearance on the show – which offers a platform for entrepreneurs to tell their success stories – Hague doubled-down on her previous comment that everyone has the "same 24 hours in a day" to find success.
Hague said: "When I've spoken about that in the past, I have been slammed a little bit, with people saying, 'It's easy for you to say that, you've not grown up in poverty, you've not grown up with major money struggles.'
"But technically what I'm saying is correct. We do. So, I understand that we all have different backgrounds and we're all raised in different ways and we do have different financial situations, but I do think if you want something enough, you can achieve it – it just depends what lengths you want to go to get where you want to be in the future."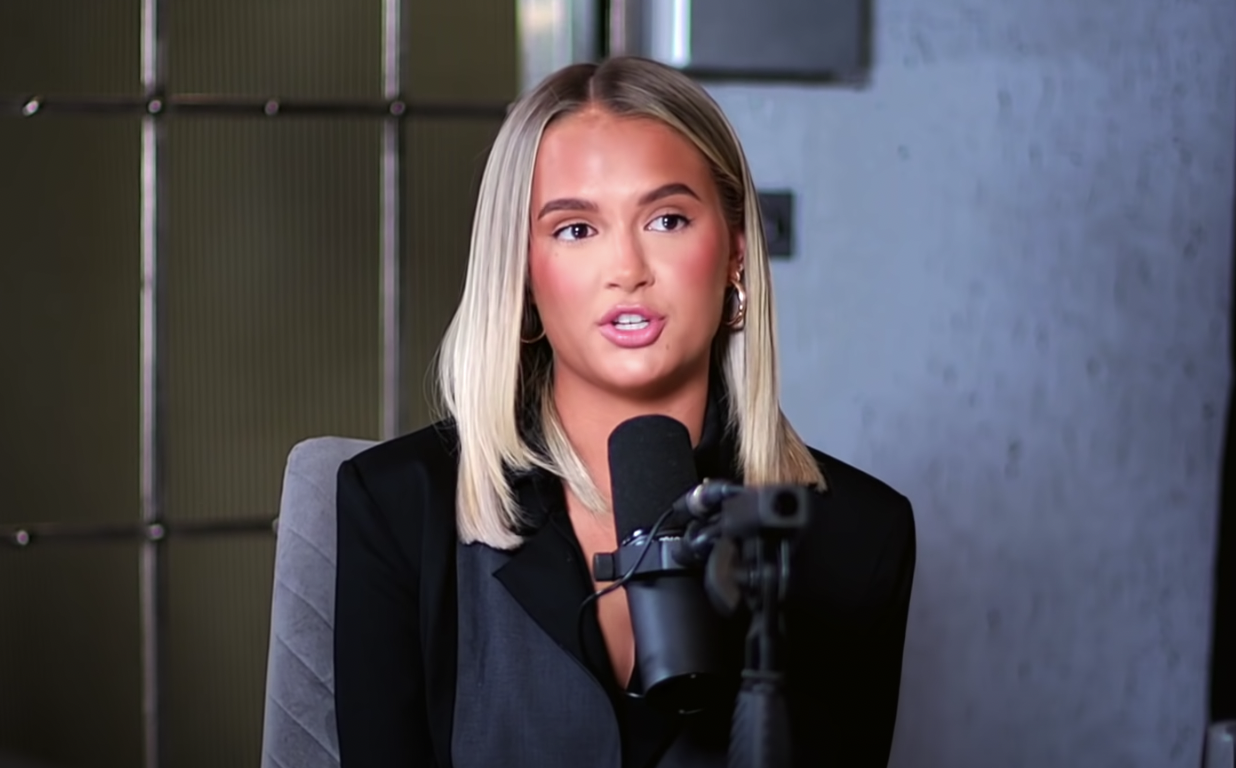 Hague's comments spawned multiple think pieces across media outlets and ignited debates around influencer culture, class divides and privilege.
Many rushed to condemn her comments as tone-deaf, whilst Bartlett – a Dragon's Den investor who found success in Manchester with his Social Chain agency – defended Hague, claiming the criticism was reflective of "double standards that successful women face".
Bartlett said: "I've had male guests say what she said. No one cared. But when Molly says it, she's crucified? Crazy.
"Gender issues aside, the standard we hold Molly Mae to as a 22 year-old that's figuring out the world is absolutely outrageous."
Hague's representatives also published a statement saying her words had been taken out of context.
This week, the former Love Island contestant spoke out herself via social media.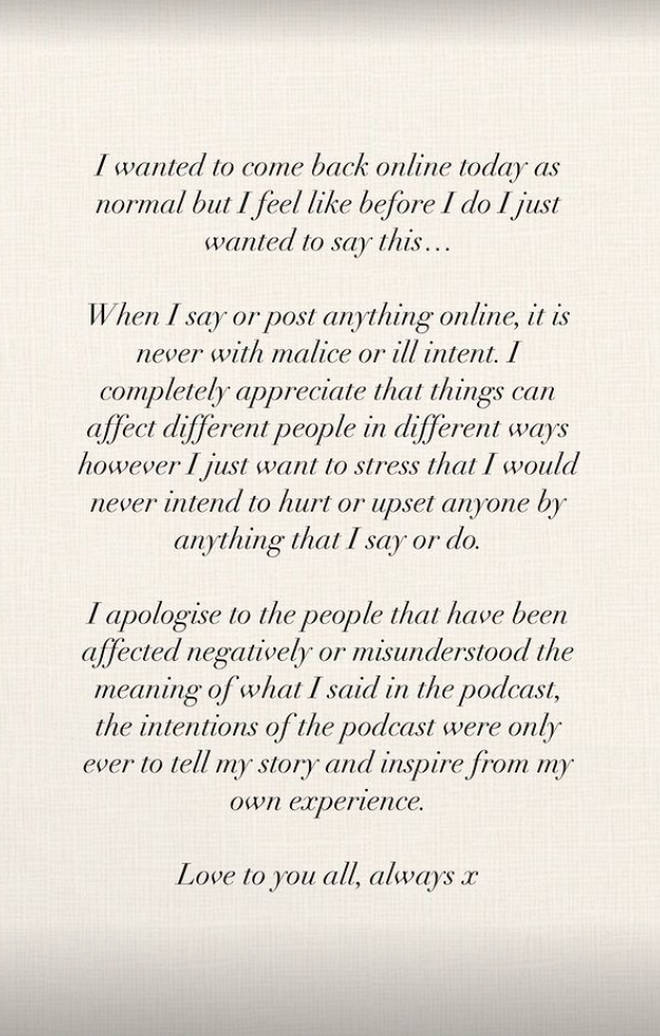 Her statement, written on Instagram, reads: "I wanted to come back online today as normal but I feel like before I do I just wanted to say this…
"When I say or post anything online, it is never with malice or ill intent. I completely appreciate that things can affect different people in different ways however I just want to stress that I would never intend to hurt or upset anyone by anything that I say or do.
"I apologise to the people that have been affected negatively or misunderstood the meaning of what I said in the podcast, the intentions of the podcast were only ever to tell my story and inspire from my own experience.
"Love to you all, always".
Featured image: Diary of a CEO/YouTube