Trending
Morrisons launches Mini Eggs dessert range with doughnuts, cheesecake, and more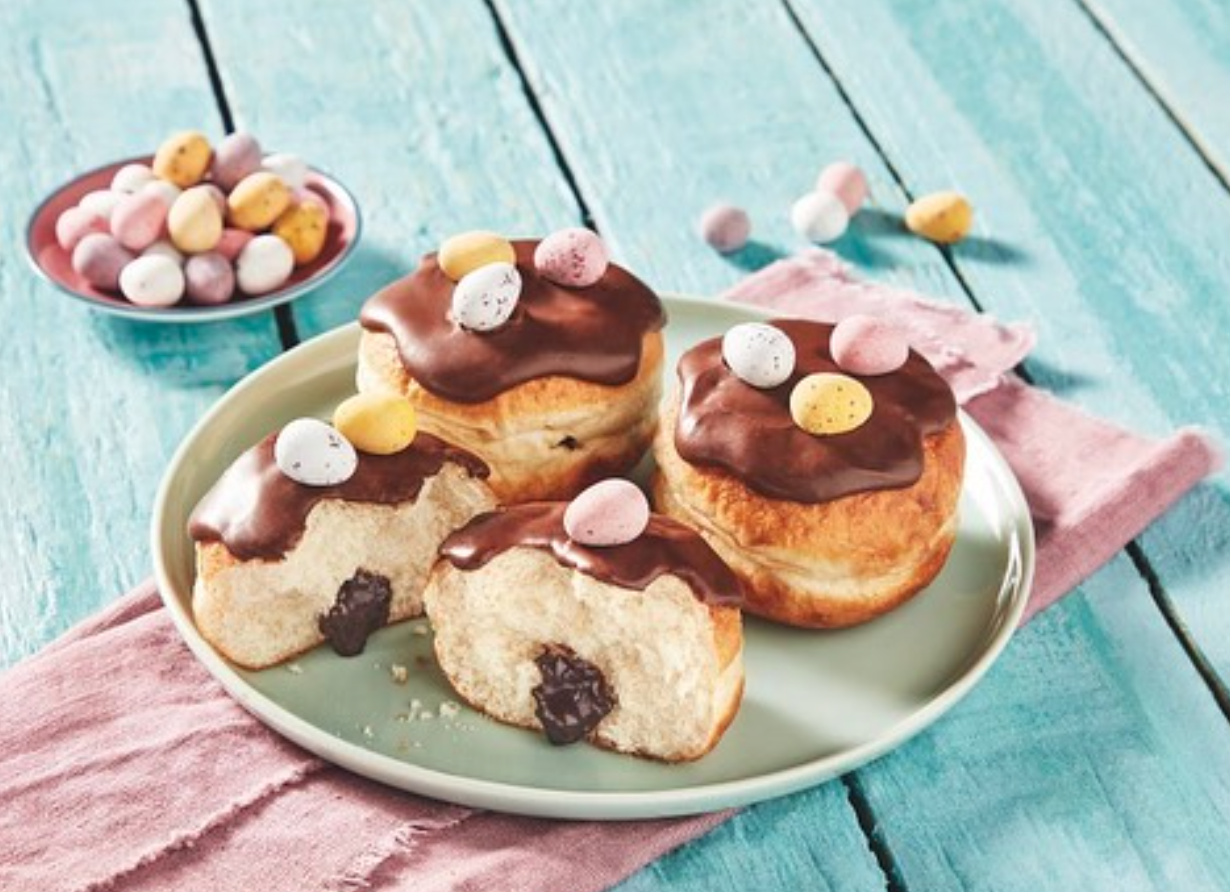 Morrisons has launched a limited-edition dessert range, and it's dedicated to a classic Easter sweet treat.
With less than a week to go until Easter is here, the shop shelves are filled with a wide range of chocolate treats to satisfy those sugar cravings, and there's plenty of deals and offers to make the most of too for those looking to save a few pennies.
But one supermarket retailer has pulled out all the stops.
New for 2022, Morrisons has launched a range of Easter-themed desserts that celebrate the beloved Cadbury Mini Eggs.
Now available from Morrisons Market Street Cake Shop counters nationwide, the range includes cookies, doughnuts, cornflake nests, cupcakes, a cheesecake, and even decadent chocolate gateau cake, all decorated with Mini Eggs.
The doughnuts, cheesecake, gateau, and cookies are made from scratch in-store every day.
Speaking on the launch of the new range, Jess Islip – Cake Shop Manager at Morrisons – said: "We know the nation loves a mini egg, so we've worked hard with our development chefs to create a range that incorporates mini eggs into many of our customer favourites.
"We're egg-cited, they're finally hitting the shelves and can't wait for our customers to try them."
Read more: Greater Manchester cafe brings back epic Easter egg hot chocolate
With prices starting from as little as £1.29, and setting you back no more than £3.50, there's something to take everyone's fancy in the limited-edition dessert range.
Here's everything included:
Morrisons Mini Egg Iced Doughnuts – £2
Morrisons Mini Egg Cookies – £1.29
Morrisons Mini Egg Cornflake Nests – £1.50
Morrisons Mini Egg Mini Cornflake Nests – £2
Morrisons Mini Egg Cupcakes – £3
Morrisons Mini Egg Cheesecake – £3.50
Morrisons Mini Egg Gateau – £3
The Morrisons Market Street Cake Shop Mini Egg range is now available across the UK.
Featured Image – Morrisons