Trending
Motorists warned of little-known driving laws ahead of summer festival season
Unlimited fines for driving with hayfever symptoms? Who knew.
With tens of thousands of people set to descend on festivals all across the UK this summer, motorists travelling there are being warned of five little-known driving laws.
Summer is well and truly here, and nothing says summer quite like a festival, right? Parklife may have been and gone, but with the North and North West still gearing up to host other major festivals like Leeds Festival, Creamfields, Tramlines, Lytham Festival, Kendall Calling, Bluedot, and so many more, there's absolutely no shortage of opportunities for Mancs to soak up the sunshine in a field listening to some good tunes surrounded by their mates over the coming months.
But ahead of what is undeniably the country's biggest and most iconic music festival, Glastonbury, kicking-off this weekend, festivalgoers hopping in the car to make their way to any event this summer are being warned to keep an eye on some driving laws they may not be familiar with.
New research from Compare the Market has revealed the top five driving regulations relating to festivals that "often slip under the radar".
Most of the laws on the list will see unsuspecting motorists handed penalty points on their license or hit with hefty fines they'll have to pay – and some even come with fines that have no limit to them.
Top 5 Festival Driving Laws
| | | |
| --- | --- | --- |
| Festival Driving Laws | Potential Fines | Potential Penalty Points |
| Driving whilst listening to loud music | Unlimited fine | 3-9 penalty points |
| Driving in wellies | £1,000 | 3 penalty points |
| Driving with hayfever | Unlimited fine | 3-9 penalty points |
| Taking drowsy allergy tablets | Unlimited fine | 3-11 penalty points |
| Driving in distracting/restrictive outfits | £1,000 | 3 penalty points |
Results based on research by Compare The Market
Taking top spot on the list is cranking the music up while driving, which seems to be a given for many as they either make their way to the festival, or try to cure the post-festival blues on the way home, while driving with hayfever symptoms or on drowsy allergy tablets also rank highly.
According to Compare The Market, nearly two thirds (63%) of motorists are unaware that driving with severe hay fever symptoms could land them with a fine or penalty points.
Elsewhere on the list, apparently under two in five motorists could also face a fine of up to £1,000 for driving in the absolute festival essential that is a pair of wellies, and 28% risk penalties for splashing pedestrians in rainy weather – which probably would've been good to know after the torrential downpours we had at Parklife this year.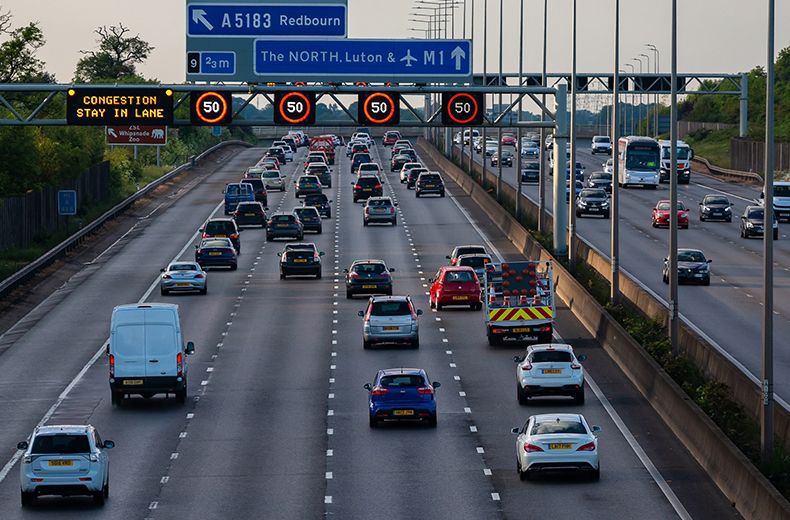 "Staying up to date with the latest version of the Highway Code is the easiest way to avoid fines and penalties while driving," Julie Daniels, Car Insurance Expert at Compare the Market, advised as the festival driving laws research was released.
"Even having just a few penalty points on your licence could cause issues for you, as they stay on record for at least four years and make it more difficult to get good car insurance deals.
Read more:
"In fact, our data shows that having between 3-5 points on your license could increase your insurance premium by up to 4% on average, while having 6-8 points could increase premiums costs by up to 62% on average."
Featured Image – RAC