Trending
Nando's launches new merch line with clothes that change colour based on heat levels
The limited-edition line is for those looking to "spice up their style this summer".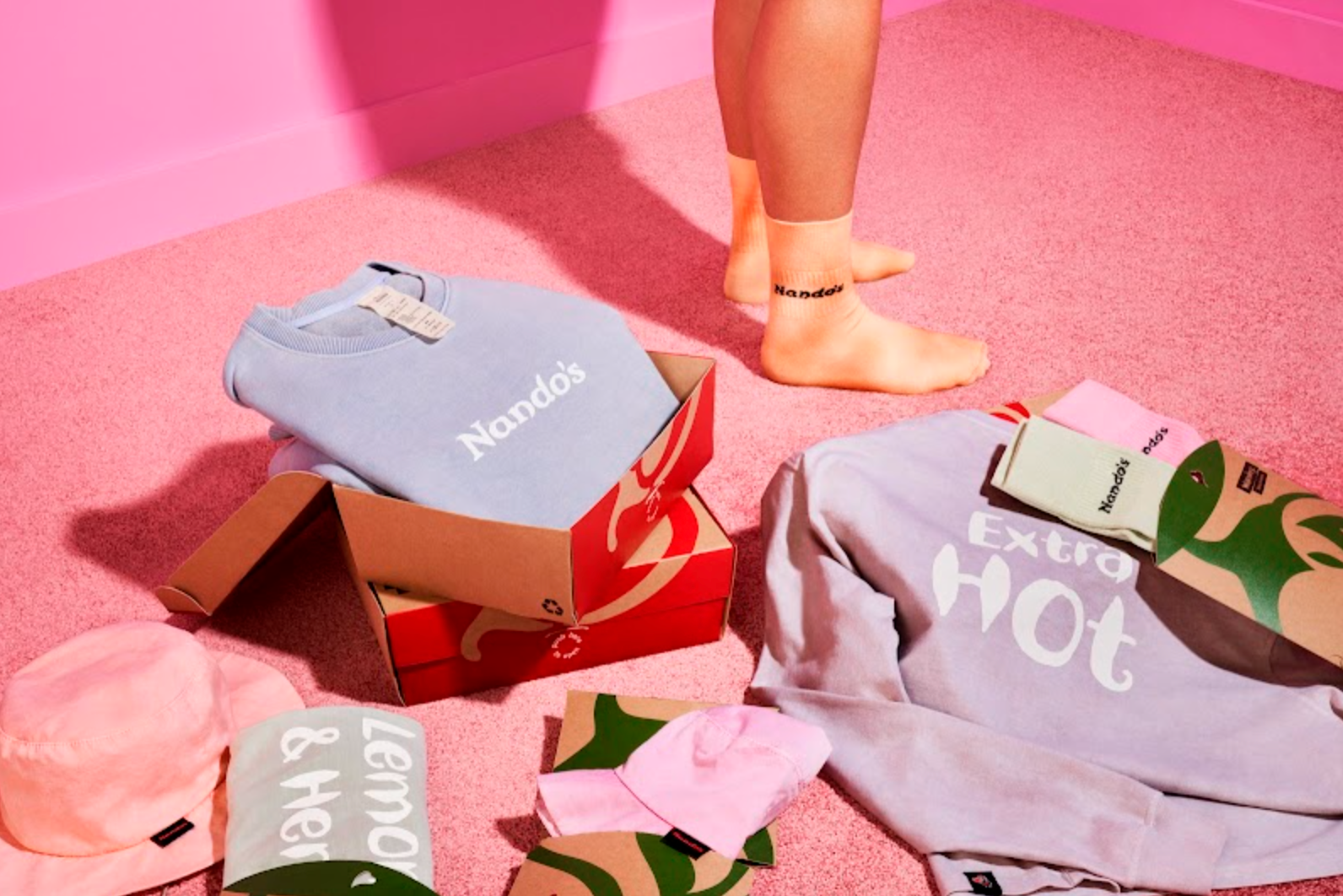 Nando's is the latest to launch its very-own line of branded merchandise, and in a clever nod to the spicy food it serves up, the clothing changes colour based on heat levels.
Following in the footsteps of a growing number of businesses – the most-notable being the hugely-popular collaboration between Greggs and Primark, with hoodies, bucket hats, croc-style shoes, and more – beloved Portuguese -style chicken restaurant chain has today dropped a new merchandise clothing line.
The new five-piece Extra Hot Drop is streetwear-inspired, and it went on sale from 1pm today.
The capsule collection is a limited-edition line of heat-reactive clothing and accessories for those looking to "spice up their style this summer".
Created using thermochromic technology, Nando's says each garment has been designed to uniquely change colour as its wearer ramps up the heat, which allows PERi-PERi fans to show off their love for all things hot (or lemon and herb) in a range of t-shirts, jumpers, bucket hats, and socks.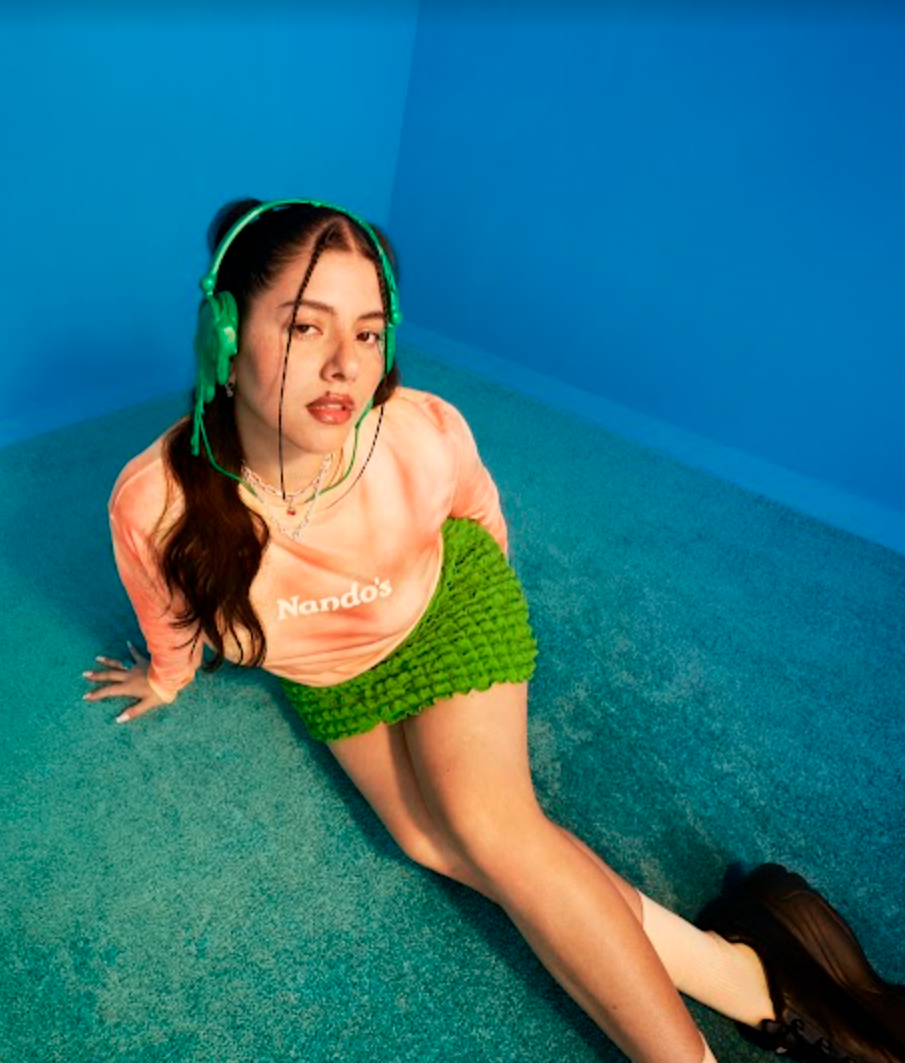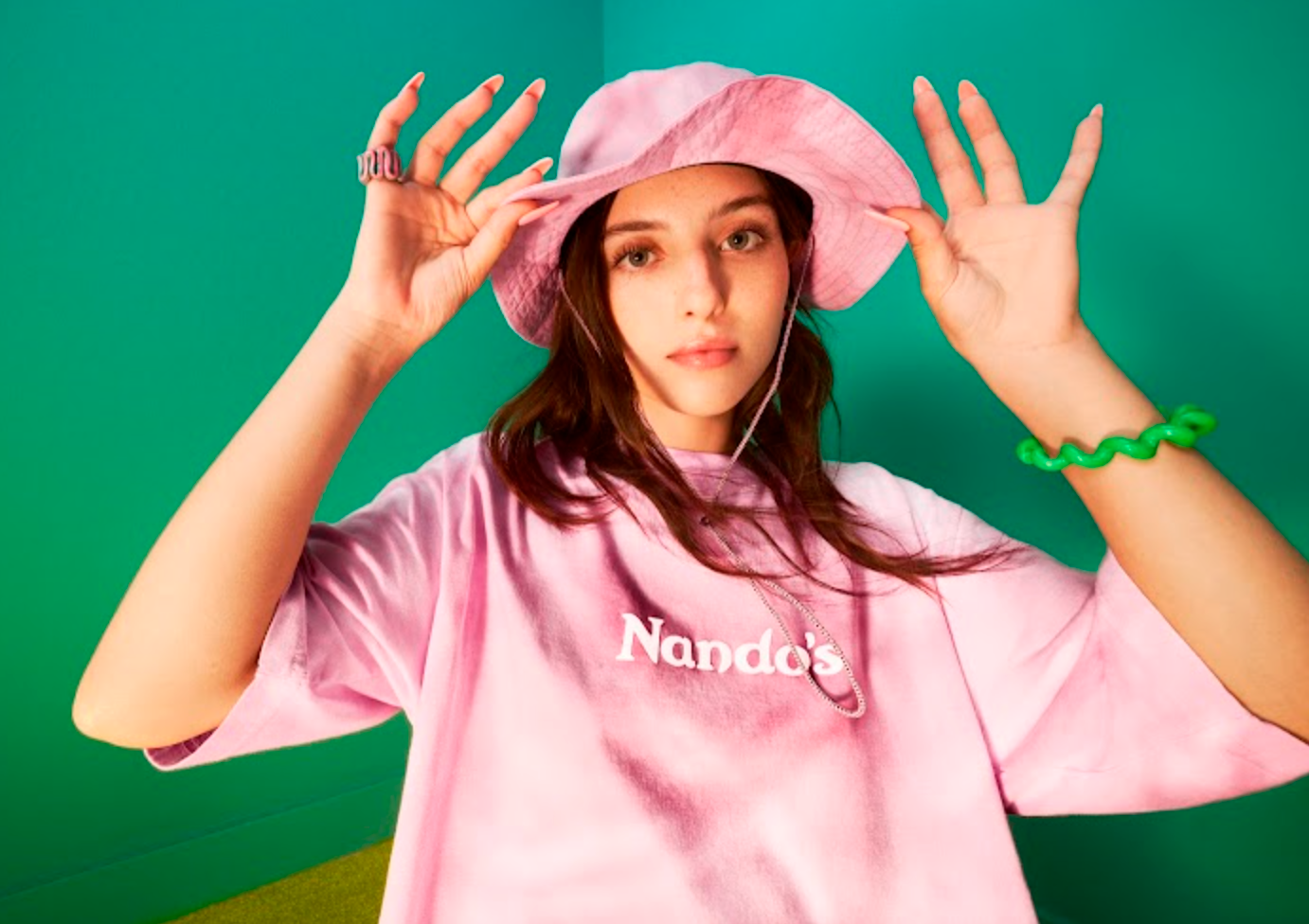 A play on the iconic Nando's PERi-ometer heat chart, the Extra Hot Drop taps into the 90s nostalgia of hypercolour fashion, which is set to challenge fans to bring the spice to their wardrobes by testing out the clothing's colour morphing properties.
"Nando's is nothing without heat," the restaurant chain said.
Read more: Greggs and Primark are back with another fashion collaboration – with bodysuits, bumbags, and bucket hats
"Whether you're enjoying Extra Hot PERi-PERi chicken, or dancing in a festival crowd, each piece in the collection will reveal a distinct new colourway as the temperature changes."
Nando's even rounded-up a handful of TikTok and YouTube stars to feature in a "PERi-PERi hot shoot" to mark the launch of the new collection.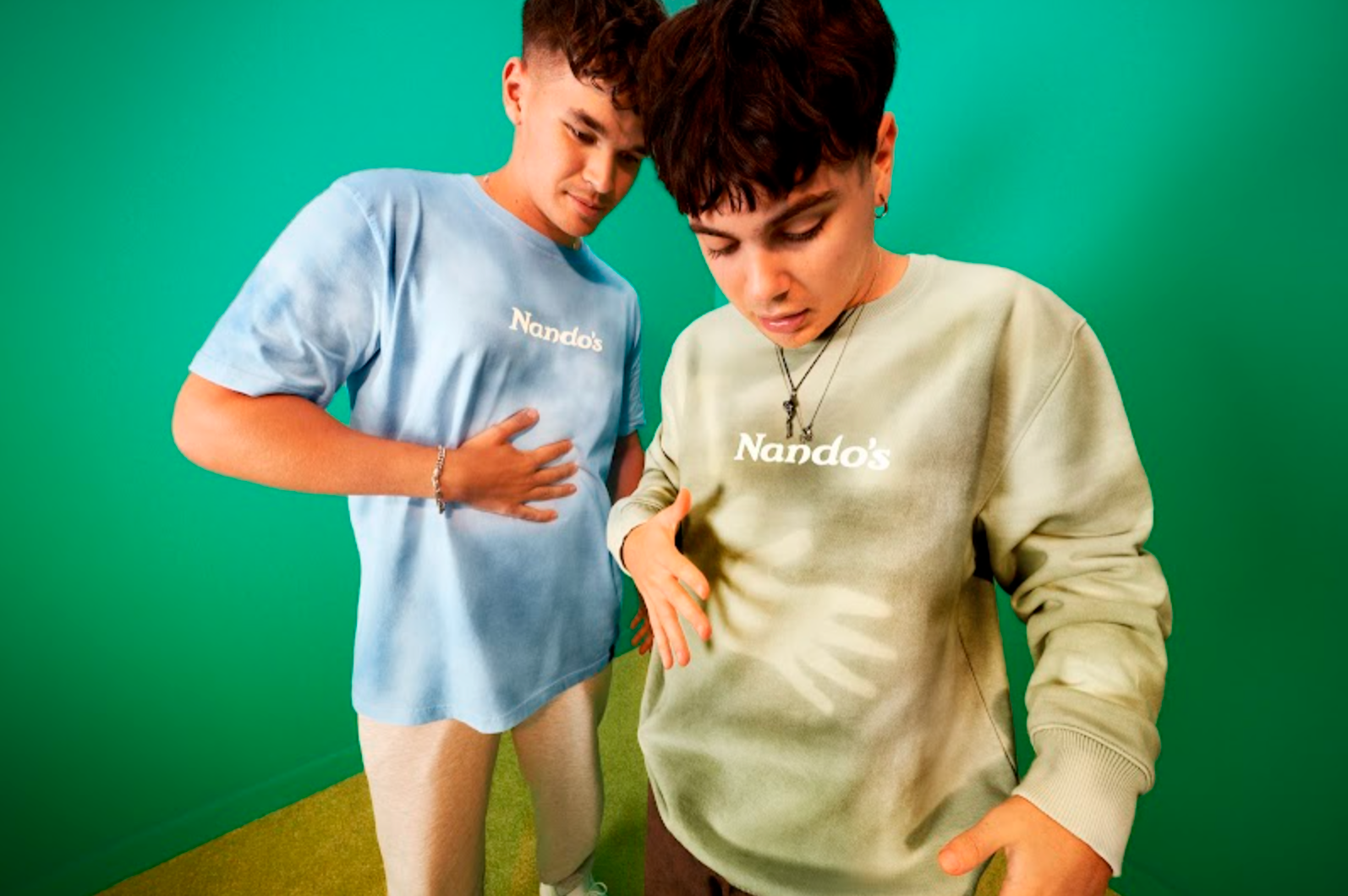 Viral music artist Niko B, comedian Jack Joseph, The Sidemen's Tobi (aka TBJZL), model Madeline Argy, and radio presenter Tara Kumar have all "turned up the heat in their own unique style" to model for the collection's launch.
The unisex range of five items is available in five different heat levels – Plainish, Lemon & Herb, Medium, Hot, and Extra Ho – comes in five colourways, and prices start from £15.
You can shop the Extra Hot Drop collection here.
Featured Image – Nando's