Trending
New research reveals there's currently over 7,000 potholes across Greater Manchester
And that number is only predicted to rise in 2021.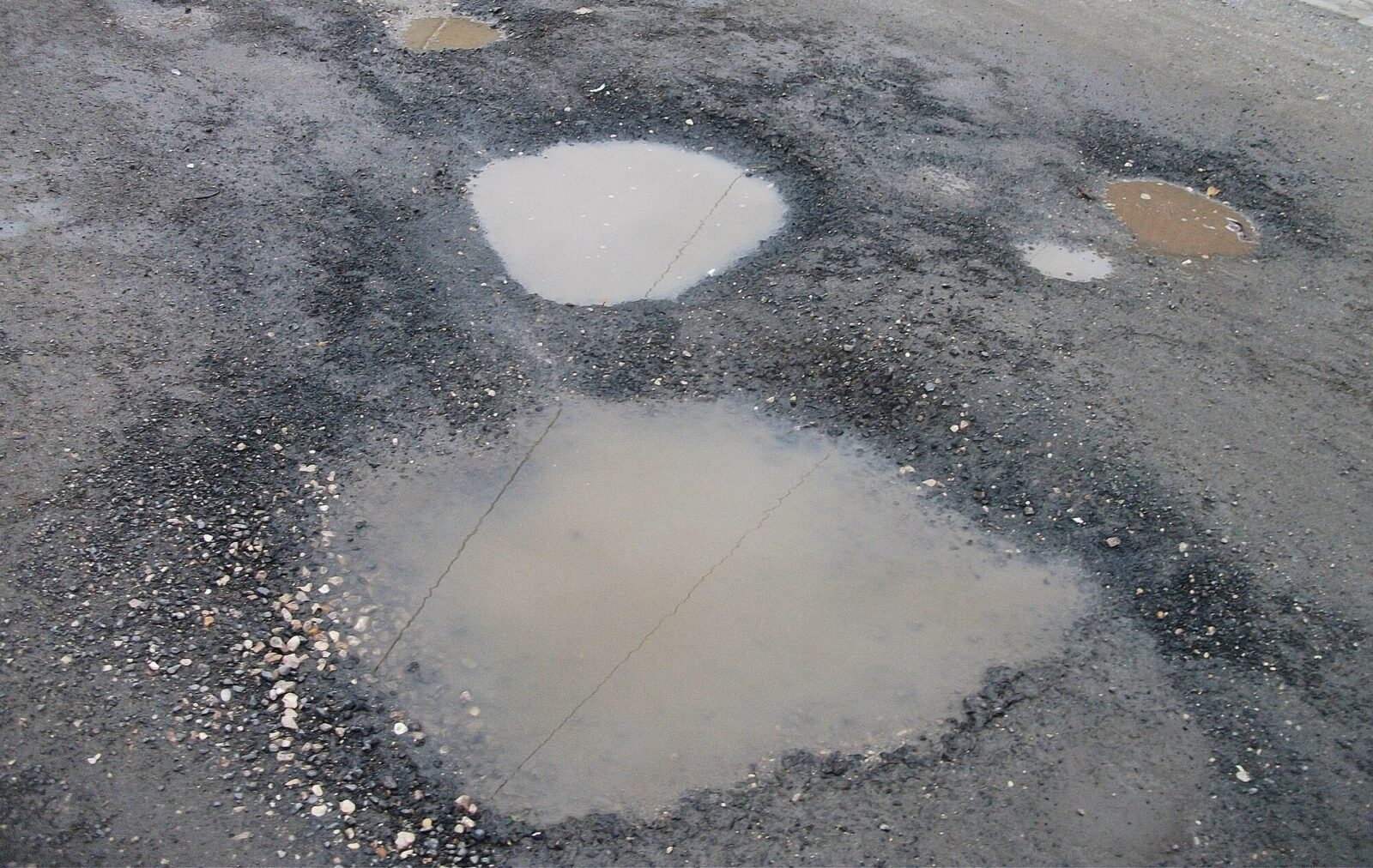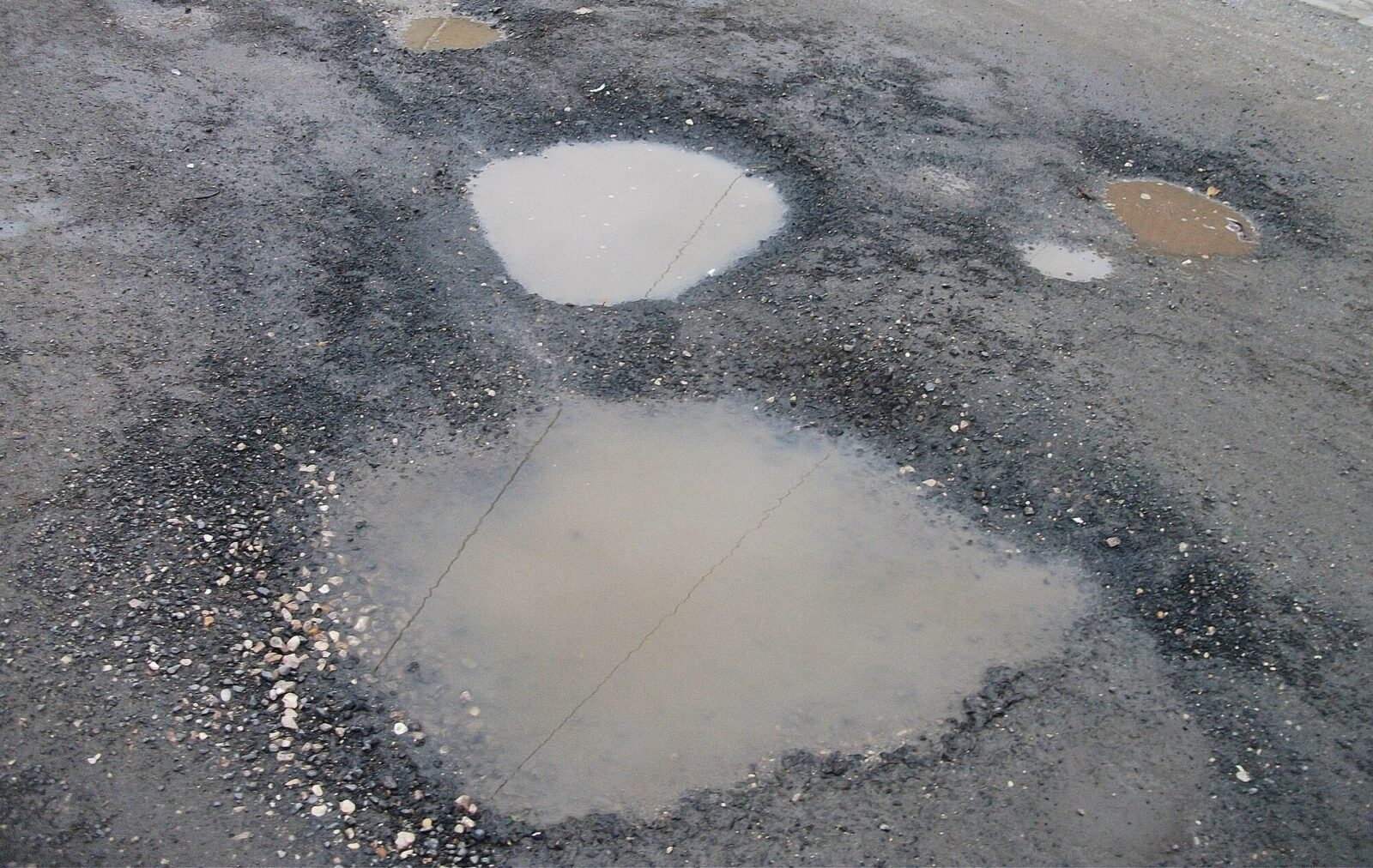 New data released this week has revealed that there are currently more than 7,000 potholes littering roads across Greater Manchester.
According to research carried out by Manchester-based personal injury specialists at JMW Solicitors, the number of potholes is continuing to cause safety concerns for the growing cycling community and other road users, and the cycling injury team at the law firm used data provided by fixmystreet.com, to uncover that, as of January 2021, there were 7,114 reported open pothole cases in the region.
The top three worst-affected boroughs are the city centre (2,356), Bury (834) and Oldham (751) – and the data suggests that this number will continue to rise in 2021.
The number of reported open pothole cases in Greater Manchester increased by almost 5%, from 6,783 in 2019 to 7,114 in 2020, and the worst-affected region, Manchester city centre, saw an almost 6% increase over the same period, from 2,228 to 2,356.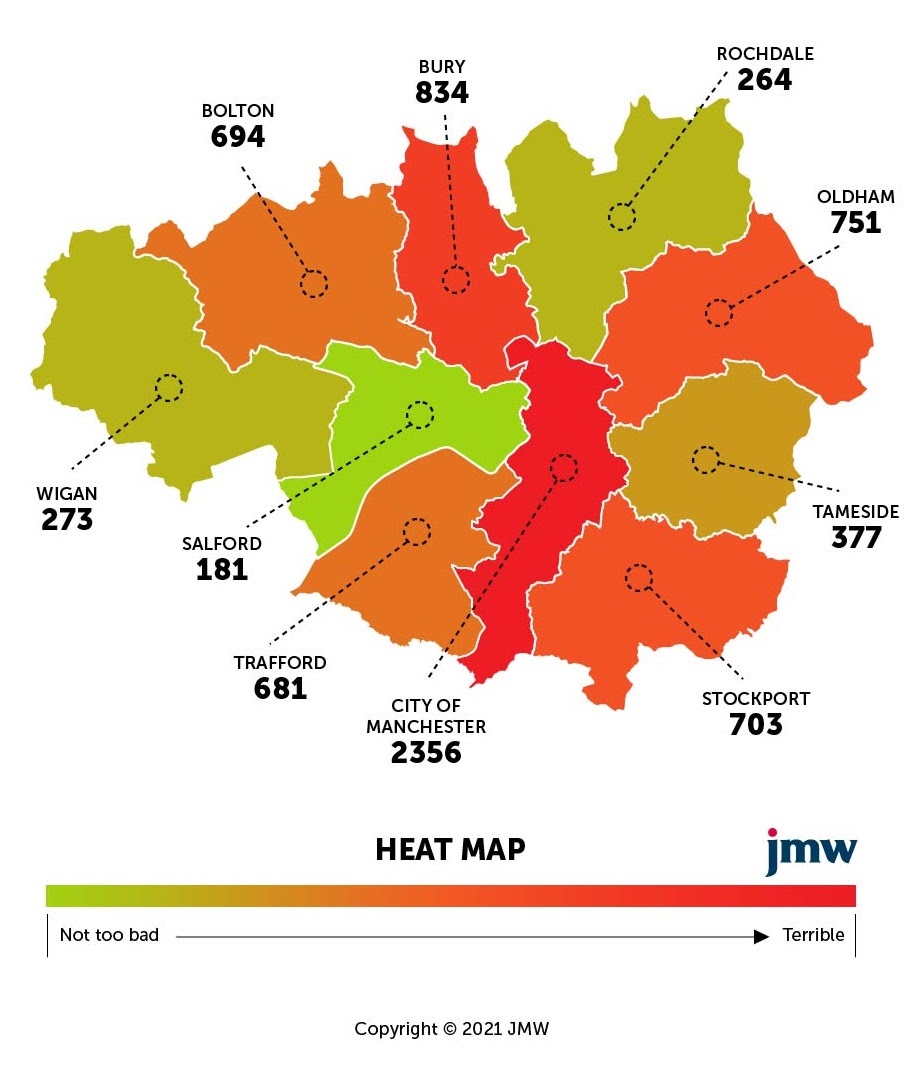 "Potholes can cause serious, life-altering injuries to road users, in particular cyclists and motorcyclists." said Nadia Kerr, Head of JMW Solicitors' Cycling Injury department.
"It is vital that these road defects are repaired to allow road users a smooth journey [as] unlike motorists, cyclists and motorcyclists who come across a pothole cannot simply go through it as this will most likely force them off their bike. Also, they cannot always just swerve around them easily in case they find themselves in the path of traffic."
Potholes in the region have become so bad that John Whittle – a cyclist from Manchester – was awarded a four-figure payment by Cheshire East Council after his bike hit a large pothole 9cm deep along Mottram Road in Alderley Edge.
He was knocked off his bike, sustaining injuries to his back, side and shoulder.
Mr Whittle said: "I've been a cyclist for many years, so I'm used to looking out for potholes given the atrocious state of the roads – this one was filled with water, so I didn't see it and before I knew it, I was on the ground, having injured my back, side and shoulder. The injuries caused me issues at work for several weeks and were obviously very painful, but it could have been much worse. It's disappointing that the council took so long to investigate the pothole, putting more people in danger."
According to JMW, it is the local council's responsibility to maintain the roads in their area so that cyclists, motorcyclists and other road users can travel safely.
This is a legal obligation as stated in Section 41 of the Highways Act 1980.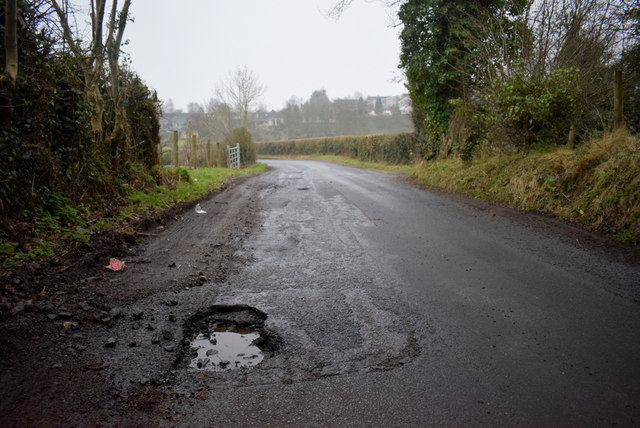 "While there has been an increased presence of roadworks repairing potholes whilst roads have been quieter as a result of the coronavirus pandemic, not enough is being done to prevent the number of potholes increasing." Nadia continued.
"Councils should be conducting regular checks to identify any potential hazards and ensure defects are repaired properly within a reasonable amount of time [and] if the council fails in their duty to maintain and repair roads and pavements, and someone suffers an injury due to a pothole or other road defect, they are entitled to make a claim for the pain and suffering it causes."
As a keen cyclist and cycling accident solicitor, Nadia waged a nine-month campaign against Manchester City Council about a single pothole to help protect fellow commuters from the road defect.
The pothole – located on Upper Chorlton Road in Manchester – was deep, large and dangerous, which could have resulted in serious harm to a cyclist should they have hit it, and following five complaints, a barrage of social media posts, and a request made under Section 56 of the Highways Act, the pothole was finally filled in.
Since sharing her story on social media, Nadia has been inundated with pothole complaints and cases from concerned commuters.
Nadia continued: "As a concerned member of the public, a campaigner for road safety and active travel, and a cycling accident solicitor, I was determined to keep trying to get this defect filled, but this is just one pothole in one local authority area, and there are thousands more across the region."
Since JMW started to report on the number of potholes in Greater Manchester in 2018, the overall number of potholes in the region has increased by one third, from 5,341 in 2018 to 7,114 in 2020.
But as Nadia says, "this is [still] not good enough".