Trending
New study claims 'proper Mancs' live in the city centre and people in the suburbs sound 'posh'
A new study has claimed that people with proper Manchester accents live in the city centre, while those that live in the suburbs actually sound "posh".
Shortly after a recent study published last month found that the Manchester accent is considered to be one of the least well respected in the UK, now sociolinguists at Manchester Metropolitan University (MMU) have published the findings of a three-year research project investigating how people speak across the Greater Manchester region.
For the study – which is called Manchester Voices – researchers asked more than 350 people from Greater Manchester to describe the different accents and dialects on an online map.
They also as asking people to submit a recording of themselves speaking.
An 'accent van' was then taken on tour across all 10 boroughs in the summer of 2021, where members of the public were asked to reflect on where they live, the way they speak, and how it relates to who they are.
The study – which was predominantly carried out during coronavirus lockdowns, and ended up featuring the contributions of a total of 421 local people – discovered that the so-called 'Manc' accent is usually found among residents living in the city centre, but residents from Levenshulme, Stretford and Moss Side are likely to sound "posh".
They're not the only ones to sound posh either, apparently, as the research also found that people in Trafford and Stockport are also likely to be considered this.
Not only that, but people who live in Greater Manchester boroughs such as Bury, Bolton, Rochdale, and Oldham are more likely to have an accent that you'd expect to hear across Lancashire, according to the study.
Wiganers, on the other hand, apparently have a distinct dialect of their own too.
A permanent record of these findings, as well as a bunch of other findings from the Manchester Voices study are to be kept in Manchester Central Library in the city centre, on top of having also been uploaded to a dedicated website – alongside expert analysis, poems, podcasts, a quiz, and some historical archive recordings too.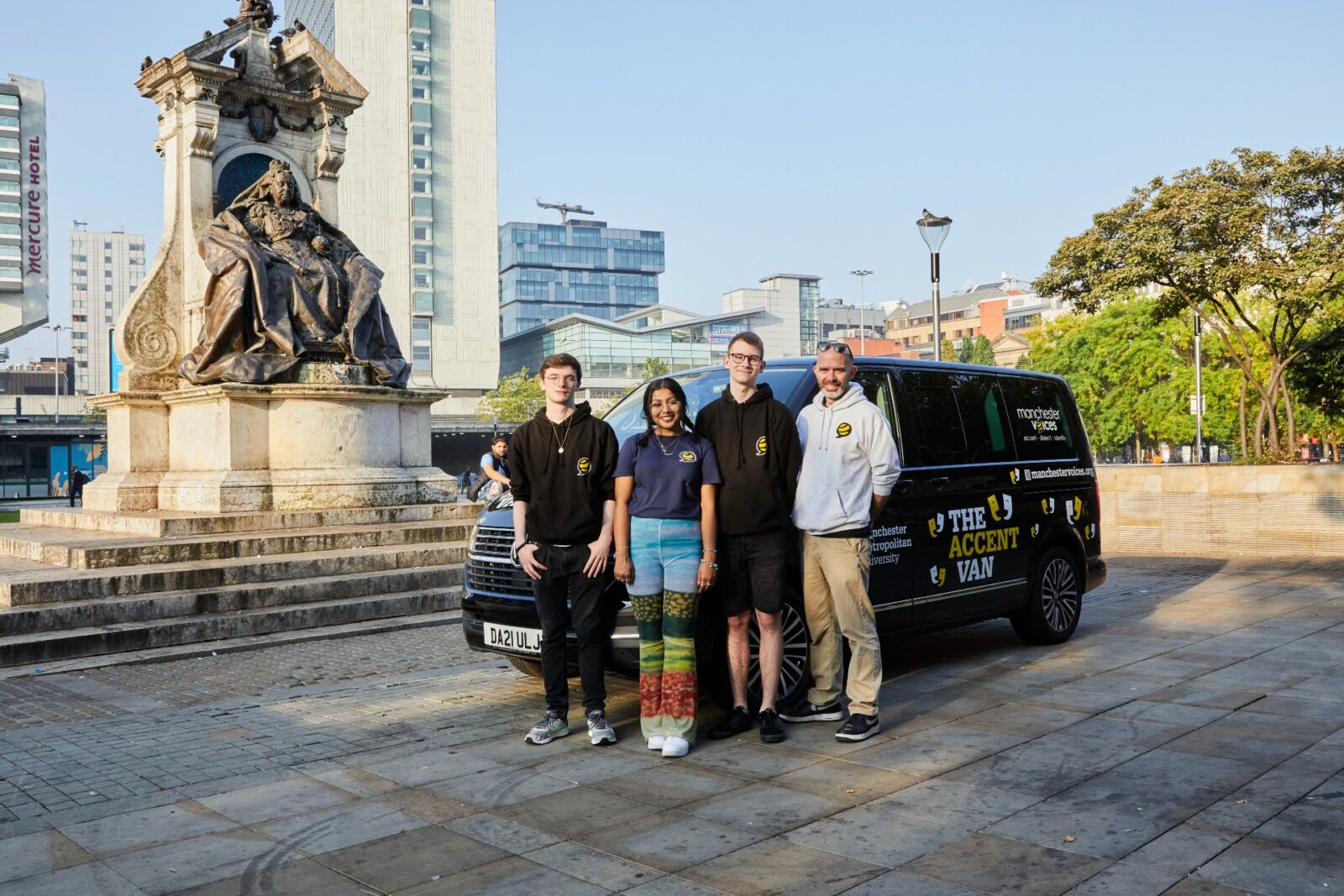 "It's been an absolute pleasure working on this project and learning so much about the voices and people of Greater Manchester," explained Dr Rob Drummond – lead researcher on Manchester Voices and reader in Sociolinguistics at MMU.
Read more:
He added that the MMU team is "extremely proud" of the research, and hopes that people will use it "for years to come" to find out more about local language in the 2020s.
You can check out the findings of the Manchester Voices study in full here.
Featured Image – Wikimedia Commons