Trending
Old footage of Manchester students on rag week in 1931 unearthed and digitally enhanced
We're a sucker for anything to do with Manchester history.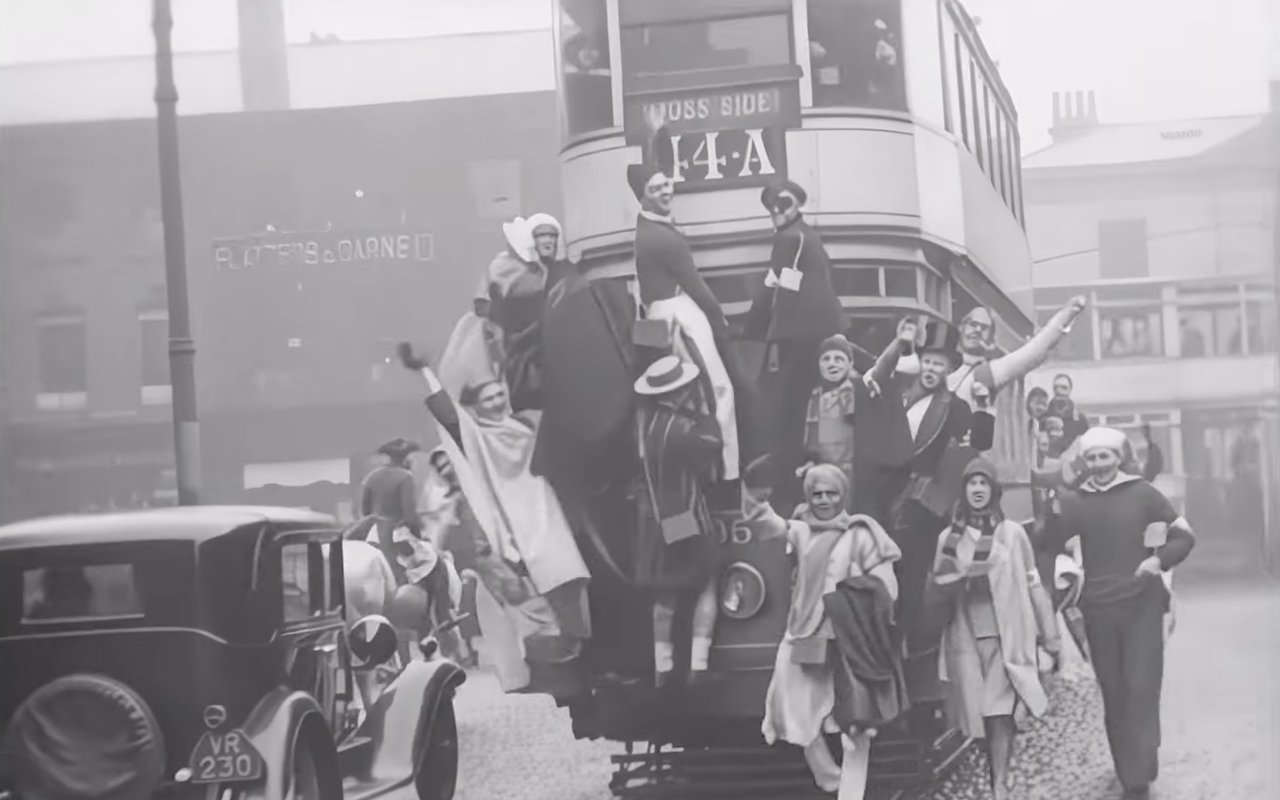 We love coming across old photos and videos of Manchester, it's so interesting to get a glimpse into what our city was like back in the day, but it's not very often we see it from the student perspective.
Thanks to a YouTube account called Living History AI Enhanced, that's exactly what we've got.
After digging out some old archive clips and using some cutting-edge machine-learning technology, the YouTuber has brought more than a minute and a half of footage showing Manc students on 'rag week' in 1931 back to life.
As well as achieving a crisp level of detail through artificial intelligence, the original backing track has also seemingly been reinserted only with much greater audio quality, but whilst still keeping that old-timey feel. This really is a trip into the past.
Quite different from the scenes along Oxford Road and around Fallowfield we see these days.
For anyone unfamiliar with the term, rag week is not entirely dissimilar to Freshers: a week of festivities, shenanigans and often raucous behaviour, where university societies would gather together to do lots of daft stuff to raise money for worthy causes like local hospitals.
'Rag' is short for 'raise and give' and with donation boxes displayed in cities across the country during this week every year, it's basically one big social for charity and still happens in many unis to this day, including UoM and MMU.
In this instance, the event was captured by Topical Budget — an old newsreel from the silent era which ran between 1911 and 1931 — with the cameraman showcasing the playful and mischievous students as they take over the town.
There was often an element of rebellion against authority too, as you can see by the 'Tyranical-saurus' puppet parading through the street and the admittedly more light-hearted 'ring-a-ring o' roses' around a police officer.
Read more:
92 years on and Manchester might look a lot different, but it's thriving student community is stronger than ever and societies still do plenty for both local and national charities year in, year out.
We've had a lot of fun watching this channel's various videos, some of which go as far back as the late 19th century. They're incredible pieces of cultural heritage lovingly preserved and impressively upscaled.
The archivist has even dug up more footage of what rag week parades looked like in the 1960s and it's just as fascinating. The streets are a little bit more recognisable and there's over five minutes of it:
For all the latest news, events and goings on in Greater Manchester, subscribe to The Manc newsletter HERE.
Featured Image — Living History AI Enhanced (via YouTube)