Trending
OnlyFans star promises to buy houses to help low-income families with affordable rent
Rebecca Goodwin says she makes £100k a month from OnlyFans - but now she's creating a 'side hustle' to help families and provide a future for her own children.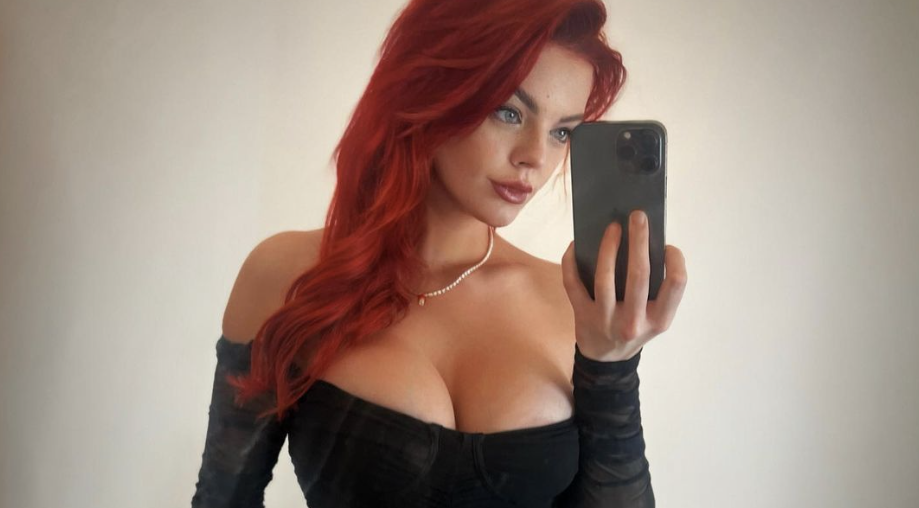 An OnlyFans model has said that she plans to buy up a number of homes so that she can rent them out to low-income families for a fair price.
Rebecca Goodwin, 28, says she's launching the scheme both to help those in need and to provide an inheritance for her two daughters.
The star, who makes around £100k per month from her provocative OnlyFans content, shared the vision of her 'affordable housing scheme' on Twitter this week.
She said that she makes enough money from the subscription-based social media platform, but now wants to create a 'side hustle' that her children can inherit.
Rebecca's plan, according to her tweet, is to buy eight homes out-right and then rent them out to families on low incomes.
The example she provided was for a three-storey, four-bedroom, three-bathroom house with off road parking for two cars, fully furnished, for £650 a month.
Originally from Mansfield in Derbyshire, Rebecca said she was previously relying on food stamps to feed her family and struggling to pay her gas and electricity bills.
But since launching her career on OnlyFans in 2019, her life has completely turned around.
In the replies on her original Tweet about her affordable housing scheme, she added some more information – including clarifying her incentives.
She said: "I make enough profit on onlyfans, I have no mortgages so rent payments are 100% profit except maintenance and insurance, this is a side hustle that my kids can inherit. I'm not doing it to make me more money I'm doing it invest in my kids futures."
Rebecca also wrote: "It is profitable, I'm renting out houses that are already paid off, and the millions spent on the houses is still ours. I'm making £100k+ a month on onlyfans, and when it dies down/ I decide to retire, I retire with the income generated from the 8 properties."
The houses she plans to buy will all be renovated and furnished, she wrote.
Rebecca has received a lot of praise from members of the public for her efforts.
Read more
One person said: "Now, if you, one person (who is spending their own hard earned cash to create affordable housing) can do it – why can't the government? With the billions in taxpayer revenue? I applaud what you're doing, you're a kind soul, but I could cry for the state of the country rn."
Someone else said: "This is something incredible and life changing for some families who have never had a place to call home or in a constant money struggle to keep a roof over their heads. As someone who is a year out of predicted 3 in temp housing and struggling to even rent my first prop."
Another commented: "What a wonderful thing to do. You're an actual diamond. I hope to be able to something like this when I'm making the same kind of money. You are such a blessing."
Featured image: Instagram, @beckymil1_