Trending
Rare baby tree kangaroo born at Chester Zoo for the first time in nearly 100 years
Conservationists at the zoo say the birth is a "real celebration" for the endangered species.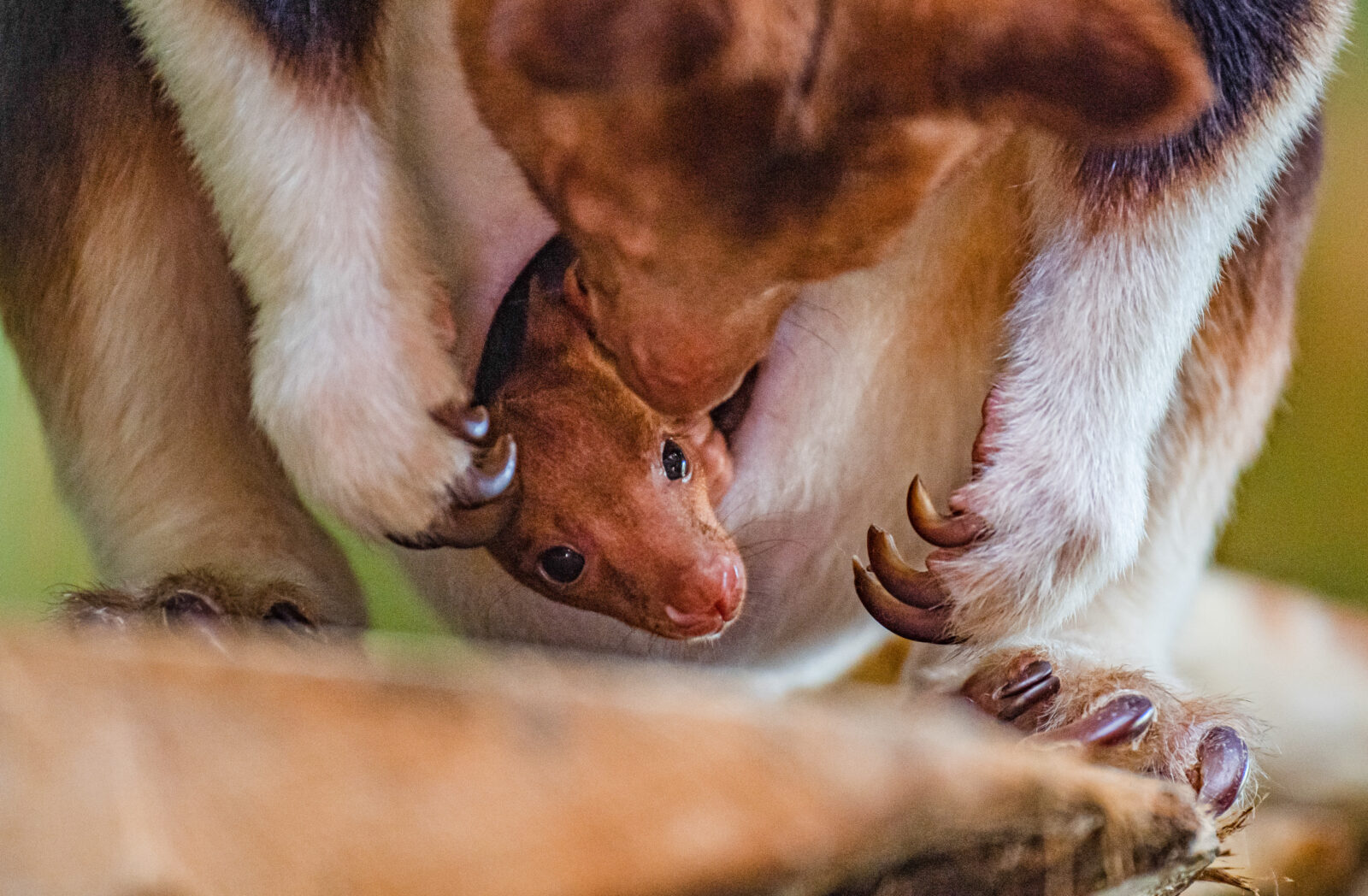 A rare baby tree kangaroo has been born at Chester Zoo for the first time ever, and conservationists are hailing it a "real celebration".
Just weeks after one of the world's rarest chimpanzees was born at the UK's biggest charity zoo, a tiny new endangered Goodfellow's tree kangaroo has now been born for the first time in the zoo's 91-year history, and the remarkable moment it peeked out from its mum Kitawa's pouch has been caught on camera.
With only two zoos in the UK caring for the species, the birth of the new joey is being called "a real celebration" for Chester Zoo's conservation breeding programme.
The programme is working to protect highly-threatened species from extinction.
Native to the mountainous rainforests of Papua New Guinea, and much smaller than the well-known Australian kangaroo species, the Goodfellow's tree kangaroo is a tree-dwelling marsupial that uses its strong limbs for climbing and tails for balance.
Sadly though, the International Union for the Conservation of Nature (IUCN) has listed the species as endangered in the wild, as it's under threat from hunting and habitat destruction.
The species has also lost more than half of its population in the last 30 years.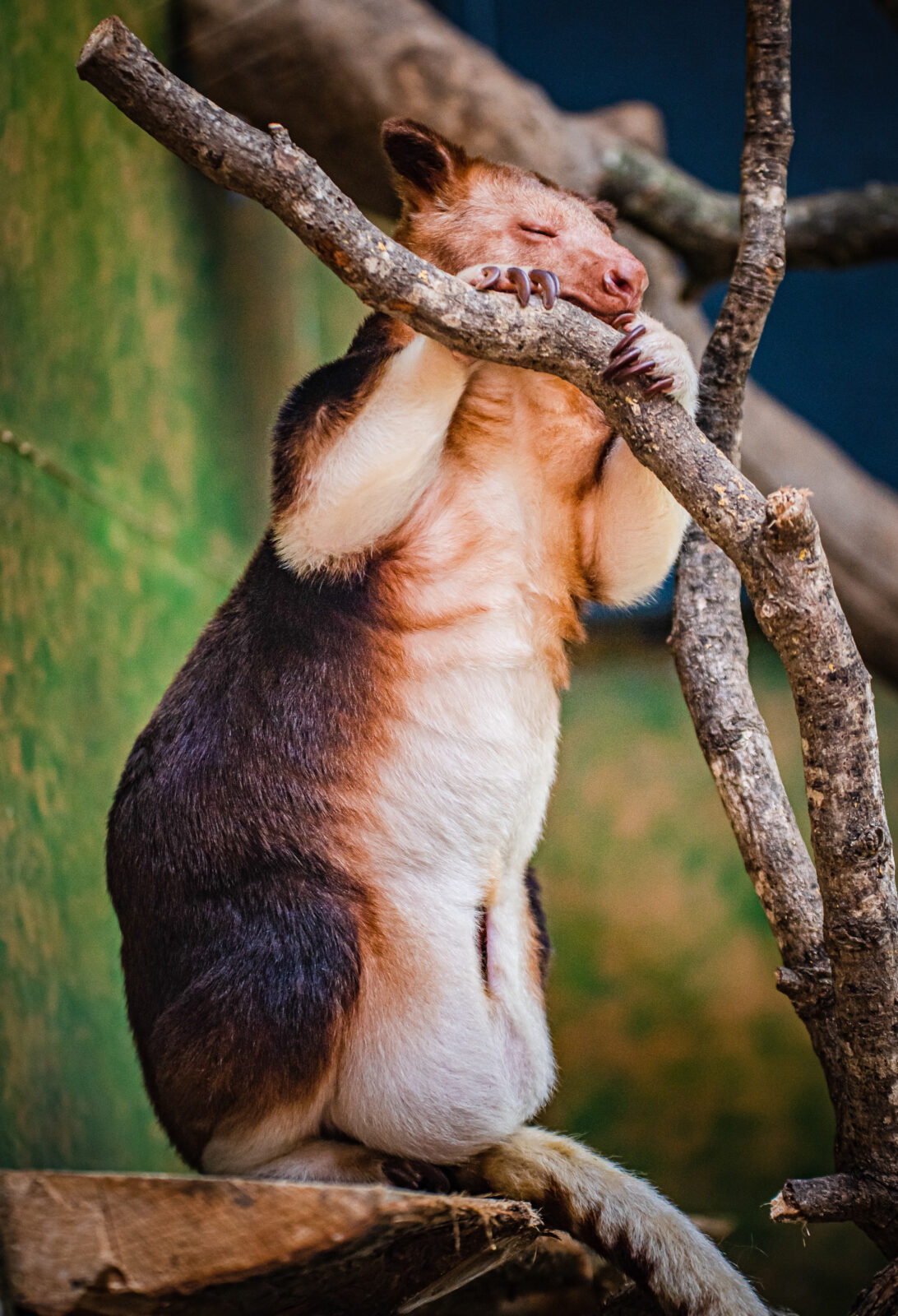 In a bid to discover more about the elusive creatures, conservationists at Chester Zoo have decided to document the growth of the joey using a special endoscope camera.
The camera will be carefully placed into Kitawa's pouch every few weeks.
Experts say the data collected could help tree kangaroos, as well as other similar threatened species found in South East Asia, and their plight in the wild.
"Kitawa's joey is the first Goodfellow's tree kangaroo to ever be born at Chester Zoo in its 91 year-long history, so it's a real celebratory moment for the team and our efforts to protect this highly endangered species," said David White, Team Manager at Chester Zoo.
"The new baby will soon emerge from the pouch fully and begin hopping around and learning to climb trees, under the watchful eye of mum
"That's when we'll be able to determine if it's male or female and give the youngster a fitting name."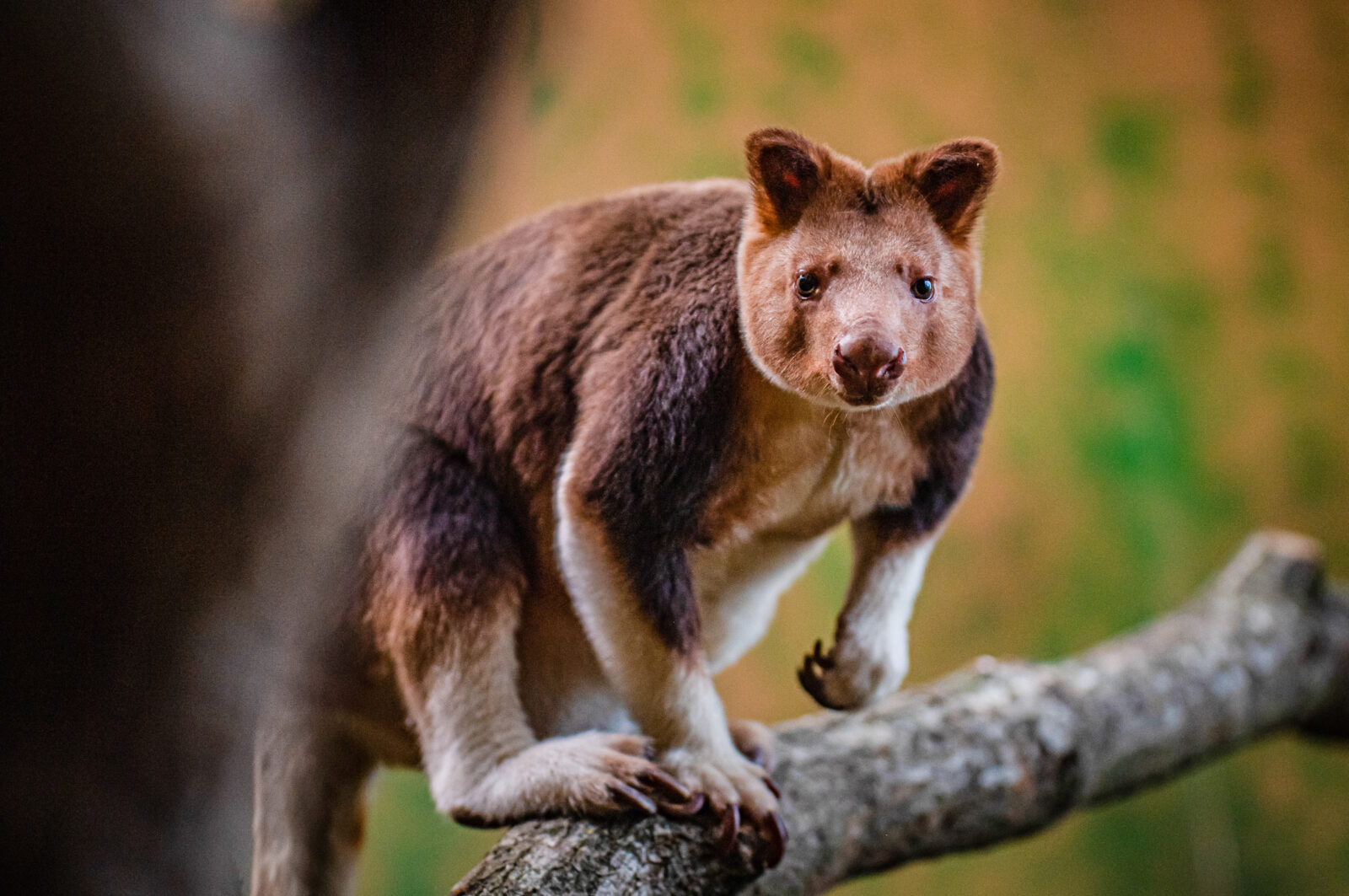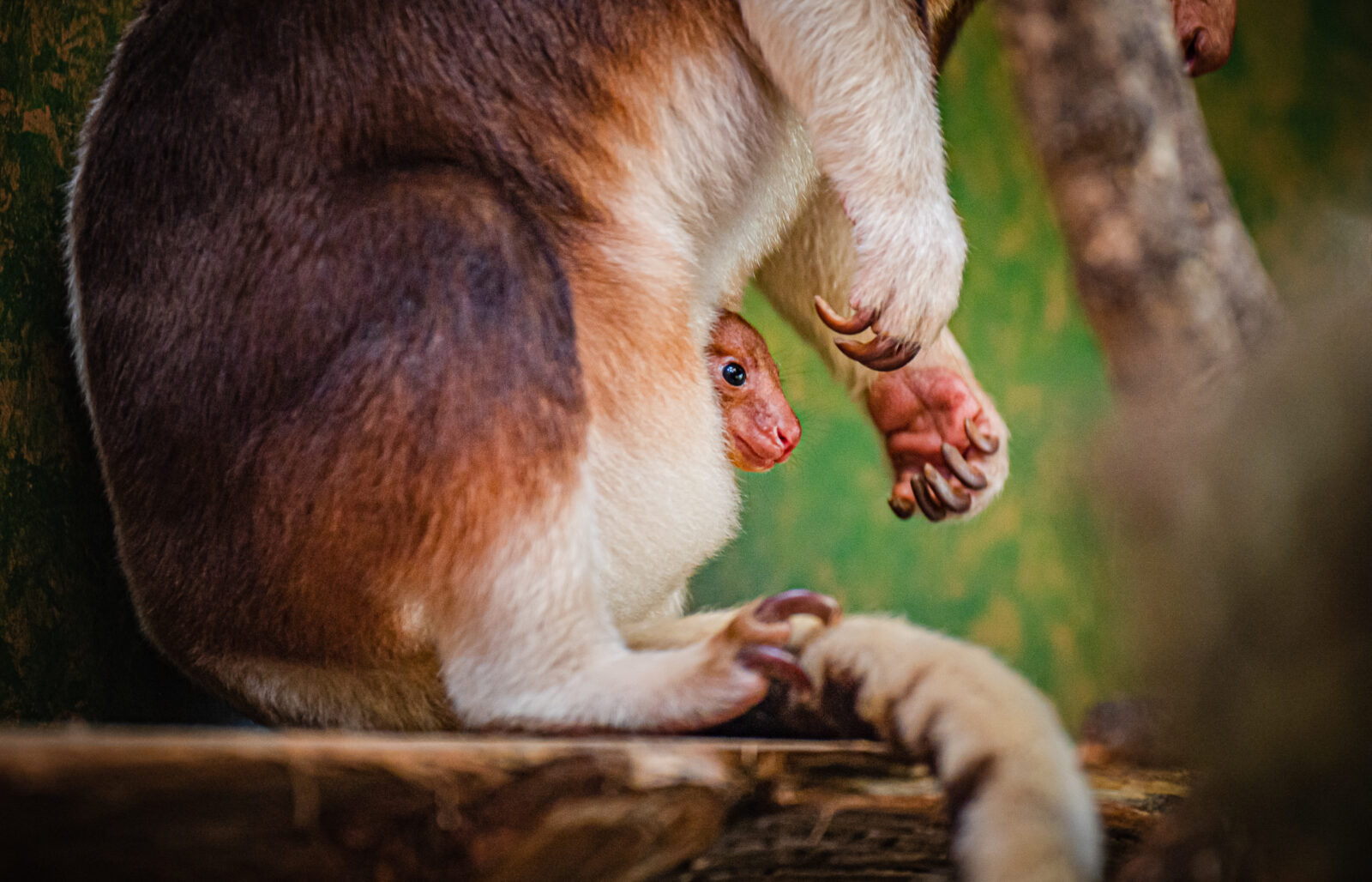 Giving a little more insight into the zoo's conservation breeding programme and how important the joey's birth is, David added: "With little being known about these shy and elusive creatures, small mammal experts at our conservation zoo are in a unique position to be able to capture and document the whole process around the development of Kitawa's joey.
Read more:
"These observations could be useful to help inform better conservation action for this wonderful, but sadly endangered species, in the wild."
Featured Image – Chester Zoo